2 Easy Ways Investors Can Measure Chipotle's Comeback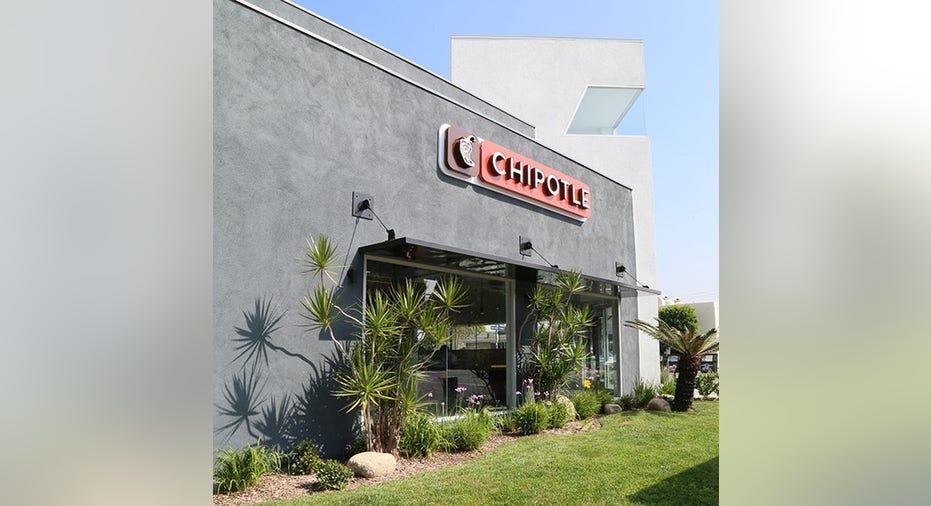 Chipotle Mexican Grill(NYSE: CMG) stock soared after its earnings report last week, opening more than 5% higher as the burrito chain topped revenue and earnings estimates. However, by the end of the week the company had given back nearly all of those gains as investor enthusiasm tempered.
While it was pleasing to see Chipotle finally post a quarter with positive comparable sales growth for the first time in six quarters, the question of the speed and strength of its comeback from the E. coli crisis remains an open one.
Beating analyst expectations was a promising sign, but its earnings per share of $1.60 was the worst first-quarter profit the company has had since 2011, with the exception of the loss it reported last year during the worst of the customer backlash. The company also maintained its full-year guidance of high-single-digit comparable sales, and "reach" goal of $10 in earnings per share.
Image source: Chipotle Mexican Grill.
But for investors wondering about the progress of the recovery, there may be better figures to track than EPS, which is volatile due to seasonality, fluctuating food and labor costs, and other expenses such as marketing.
Sales, on the other hand, tend to be smoother and are a better reflection of the company's ability to get lapsed customers to return to its restaurants.
Multi-year comparable sales
In the first quarter, comparable sales, or sales at restaurants open for 13 months or more, jumped 17.8%, but the best way to think of that recovery is in the context of the slide the year before. Comparable sales in the first quarter of 2016 fell 29.7%, therefore comparable sales over the two-year period encompassing the E. coli outbreak were -11.9%.
Even a brand as strong as Chipotle's has only been able to deliver double-digit comparable sales a handful of times this decade, so it could take Chipotle two or three more years, if not more, to regain the 12% of sales that are still missing. The chart below shows what Chipotle's comparable sales this year would look like if they continued at the -11.9% pace.
Assuming the recovery continues at the same pace, Chipotle would finish the year with 11.8% comparable sales growth, above its current guidance in the high single digits. Based on the first quarter, that guidance may prove conservative as Chipotle's comparable sales for the remaining three quarters would have to be less than 6% in order for full-year comps to be in the high single digits. Management said in the April 25 earnings report that comps to date in April were in the low double digits.
Another way to think about the sales recovery is that it has improved each quarter, and the biggest improvement came just last quarter.
In other words, the recovery could continue to accelerate -- however, that will get more difficult as the company has now lapped the worst of the crisis.
Average restaurant sales
Another key metric investors should focus on is average restaurant sales, which Chipotle reports on the bottom of each earnings release. This is simply the average trailing twelve month sales of all of its restaurants. Unlike comparable sales, it includes newly opened locations. Before the E. coli crisis, Chipotle's average restaurant sales were more than $2.5 million, in line with some of the best-operating restaurant chains like McDonald'sandPanera Bread. However, average sales fell by more than 25% due to the E. coli crisis, bottoming out at $1.87 million in the fourth quarter of 2016. The chart below shows the decline.
As you can see, average restaurant sales recovered modestly last quarter, increasing by $63,000 to $1.93 million. At that rate, it would take more than two years for Chipotle to get back to $2.5 million. On the recent earnings call, CMO Mark Crumpacker noted that opening volumes for new restaurants were improving at $1.4-$1.5 million, with the most recent openings trending higher, another positive sign for the recovery.
As these numbers show, Chipotle's comeback is on track, but it will take time. It could be two years or more before the burrito chain recovers lost comparable sales and average unit volumes, and regaining lost profit could take longer due to food and labor inflation. While the stock should continue to recover, investors may want to keep their appetites in check.
10 stocks we like better than Chipotle Mexican GrillWhen investing geniuses David and Tom Gardner have a stock tip, it can pay to listen. After all, the newsletter they have run for over a decade, Motley Fool Stock Advisor, has tripled the market.*
David and Tom just revealed what they believe are the 10 best stocks for investors to buy right now... and Chipotle Mexican Grill wasn't one of them! That's right -- they think these 10 stocks are even better buys.
Click here to learn about these picks!
*Stock Advisor returns as of April 3, 2017
Jeremy Bowman owns shares of Chipotle Mexican Grill. The Motley Fool owns shares of and recommends Chipotle Mexican Grill. The Motley Fool owns shares of Panera Bread. The Motley Fool has a disclosure policy.