2 Dividend Stocks Yielding Above 4% -- That You Should Probably Sell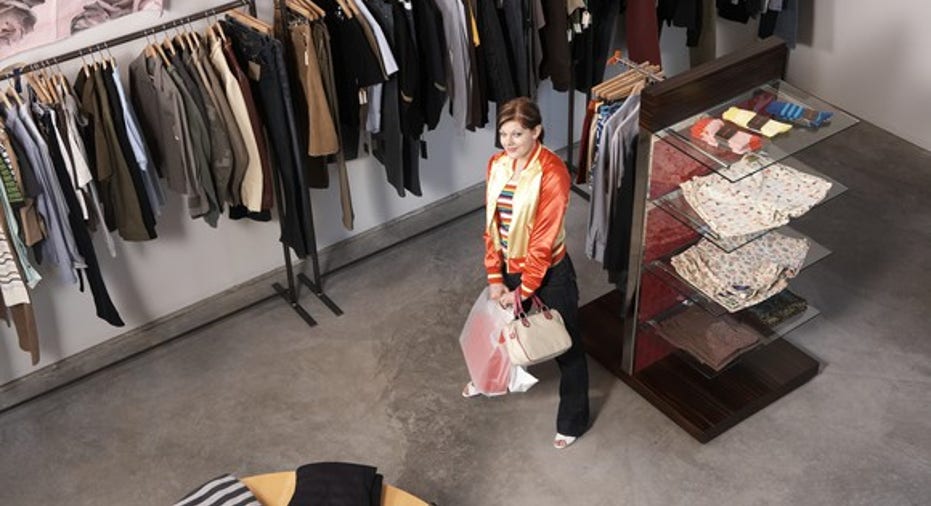 Image source: Getty Images.
In investing, as in the rest of life, there are generally driving forces behind events. When a stock gets sold off, for example, it's often for valid reasons. However, after investors bid down the value of a stock that pays dividends, others can get sucked in by a now enticing-looking yield, or a seemingly attractive P/E ratio.
The average dividend yield of the S&P 500 at the moment is about 2.1%, so a stock that yields 4% might be expected to tempt income investors, as well as those looking to bet on apotential rebound.
Here are two such stocks yielding above 4%, but if you're considering buying them to await a comeback, think twice. And if you bought them awhile back and are holding on, hoping for a miracle, think three times -- the yield doesn't seem worth the risk.
Fall out of The Gap
It's been one brutal year for those invested in The Gap Inc. ; its share price has been chopped nearly in half. A stock that dished out incredible market beating returns in the 1990s and early 2000s has come crashing back to earth, and its growth story is as shaky as ever. But one side effect of that is a dividend yield that has risen to 4.8%.
Consider the retailer's first quarter, when its total sales dropped to $3.44 billion compared to the prior year's $3.65 billion. Worse yet, comparable-store sales took a 5% year-over-year decline. The truth is that less product is selling in brick-and-mortar stores, and Gap, likemany retailers, is feeling the pain.
The company's rough top-line results from Q1 were followed by a poor May result, which didn't help the retailer start the second quarter on a better note. Gap reported its sales for the four-week period that ended May 28 declined 5%year-over-year to $1.18 billion from $1.25 billion -- and comparable-store sales for the period were down 6%.
While the Gap's management has steadfastly asserted that it can turn things around, investors must consider the reality that the company's best days are behind it. Consider, by contrast, that Spanish fast-fashion retailer Inditex, known for brands such as Zara, reported first-quarter sales that had surged 12% and started the second-quarter strong with a 15% year-over-year increase in sales since the beginning of May.
Then look at the growth -- or lack thereof -- of Gap's top and bottom lines over the past decade. If you see this as the chart of a company you believe in long-term, think again. Investing in this retailer could easily be trying to catch a falling knife as its top and bottom line have stagnated long-term and declined in recent years.
GPS Revenue (Annual) data by YCharts
Avon falling
Another company singing a similar tune is Avon Products , which has shed roughly 85% of its value in the past half-decade, yet boasts a dividend yield of nearly 6%. That means the company is either a strong buy and turnaround candidate, as one analyst from Jefferies recently opined, or another falling knife that investors should best avoid.
One issue for many investors and analysts is the company's low retention rate for its representatives; only 60% of the firm's active representatives have been with the company for at least a year and a half, according to Morningstar. It's just a fact that Americans have grown fairly skeptical of direct sellers, which is partly, in my opinion, why the company now focuses on generating the bulk of its income outside of the U.S. market. (It sold 80% of its North American business toCerberus in December.) One factor complicating that transition is that its representatives in emerging markets generally aren't selling Avon's products exclusively.
Further, outside of its representative selling model, Avon is facing increasing pressure from global beauty-care manufacturers such as Unilver, Procter & Gamble and L'Oreal, which have taken a bite out of its Brazil market share.
Avon has tried to adapt to the new realities. As noted, it sold off most of its North American business. It has taken steps to slash its workforce, cutting 7% in March. And while its premium products face immense macroeconomic headwinds in Brazil -- now its largest market -- management is putting a high priority on exploring ways to drive sales in China higher.
If the company can successfully hit its cost-cutting targets, improve the engagement and retention of its representative army, and gain traction in China, it might very well reward investors willing to accept such high risk. For me, though, it's simple. This company faces a multitude of headwinds, a sketchy selling model, and increased global competition. As such, high dividend notwithstanding, there are simply better stocks out there that investors should chose from instead.
The article 2 Dividend Stocks Yielding Above 4% -- That You Should Probably Sell originally appeared on Fool.com.
Daniel Miller has no position in any stocks mentioned. The Motley Fool recommends Procter & Gamble. Try any of our Foolish newsletter services free for 30 days. We Fools may not all hold the same opinions, but we all believe that considering a diverse range of insights makes us better investors. The Motley Fool has a disclosure policy.
Copyright 1995 - 2016 The Motley Fool, LLC. All rights reserved. The Motley Fool has a disclosure policy.