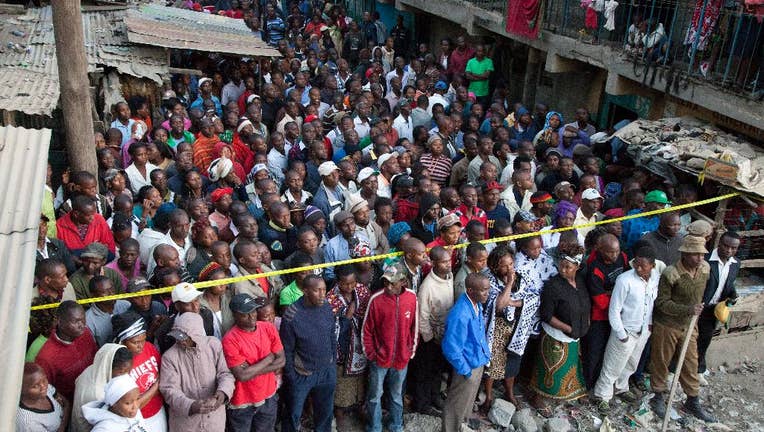 Two people died and eight people were missing Monday after an eight-story residential building collapsed in Kenya's capital, officials said.
One of the victims died on arrival at the hospital and a child's body was retrieved from the rubble in the lower-income Huruma area, Nairobi police official Benson Kibue said. He said 38 people were rescued after the building collapsed on Sunday night.
Kenya Red Cross official Nick Thiongo said eight of the building residents cannot be found.
The upper floors were being built in quick succession, putting pressure on the lower floors, said Nairobi County Chief Planner Tom Odongo. The construction had not been approved by his office, he said.
"We had warned even residents not to occupy it," Odongo said. Nairobi Governor Evans Kidero said plans approved by the county government for the construction of the building showed that it was supposed to be a five story building.
Kenya's military assisted other rescuers in the search for survivors.
Because of high demand for housing in Nairobi, some property developers often bypass building regulations to cut costs and maximize profits.
Architectural Society of Kenya had previously estimated that 50 percent of structures in Nairobi are not up to code.
Last month eight people died when a building collapsed in Kaloleni, another lower-income area of Nairobi.