2 Cheap Cable Stocks for 2017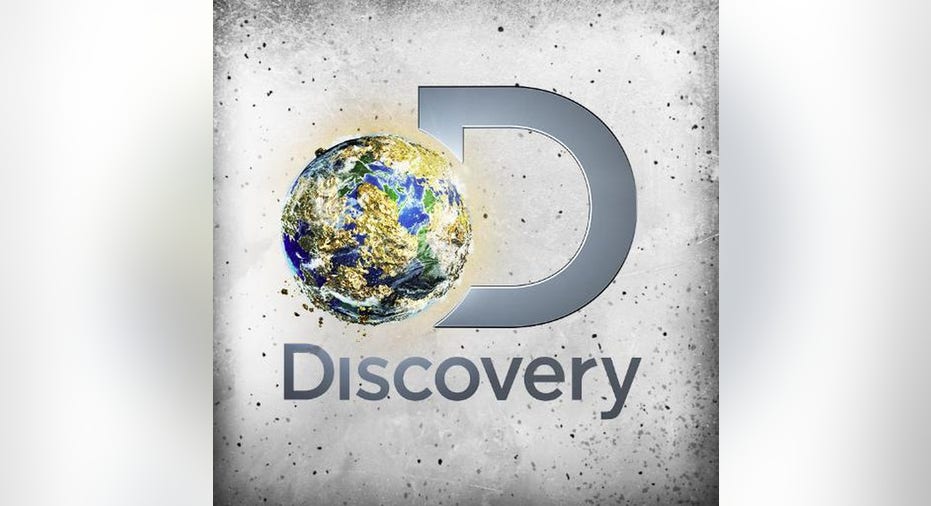 Image source: Getty Images.
Cable stocks reliant on the shrinking pay-TV ecosystem have gotten cheaper this year as investors worry about disruption from online video options. The pessimism has hit most companies that get a significant chunk of revenue from television advertising.
Today, I'm highlighting two stocks from that hard-hit industry that seem cheap relative to their growth prospects.Discovery Communications (NASDAQ: DISCK) and Lions Gate Entertainment (NYSE: LGF), whose valuations are both well below their peaks, look like good watch list candidates that have a shot at outperforming rivals in the coming year.
Data sources: Ycharts, Yahoo! Finance and company financial filings.Sales growth is for the current fiscal year while profit margin is for the past 12 months.
Why Discovery Communications
Discovery, the owner of network channels such as TLC and Animal Planet, is trading around an $11 billion market capitalization -- down sharply from the $18 billion it touched as recently as 2014.
Image source: Discovery.
That slump is largely because sales growth has slowed to a crawl as advertising revenue gains dried up in the key U.S. market. Its most recent quarter saw ad sales decline by 3% from the prior quarter's 5% uptick. Rivals fared better, with Scripps Networksenjoying a 7% ad boost and Time Warner (NYSE: TWX) posting a 2% improvement.
Yet the company has several valuable assets in its portfolio. Thanks to recent series hits like Fast N' Loud and Deadliest Catch, the Discovery channel finished 2015 with a solid 93 million subscribers in the U.S. Meanwhile, its international division is helping lessen the business's reliance on the mature domestic market. Its Eurosport acquisition pushed international revenue to just under 50% of its business, compared to Time Warner's 36% and Scripps Networks' 29%.
With help from those outside markets and a growing digital presence, Discovery believes it can boost adjusted earnings by around 13% a year through 2018 as its free cash flow improves at about the same rate. Given the stock's valuation of 13 times next year's earnings (a discount to both Scripps and Time Warner), there's a decent chance Discovery will outperform Wall Street's low expectations.
Why Lions Gate Entertainment
With Lions Gate, the market is firmly in wait-and-see mode right now. The TV and movie content producer won't start reporting combined earnings results from its $4.4 billion acquisition of Starz until early next year. Management has claimed that the corporate marriage will bring stronger cash flow and profit growth, consistent with Lions Gate's new status as a diversified and vertically integrated global content platform. But that's no guarantee, especially as Starz' earnings are declining due to huge bets on original programming and the online distribution channel.
The increased scale of the combined company should keep those spiking content costs in check, though. Meanwhile, both Starz and Lions Gate will likely benefit from access to each other's distribution platforms.
A merger of this size adds complexity -- and debt -- to an already risky situation in which neither company is on solid earnings ground. Those worries have kept many investors away from Lions Gate and helped push the stock down by 30% over the last three years to an attractive valuation of just 1.4 times sales.
The future is cloudy for Lions Gate and other cable stocks that until recently enjoyed steady growth powered by an increasing base of pay-TV subscribers. Yet through international markets in Discovery's case and a transformative acquisition in Lions Gate's, a few companies are taking bold steps that could pay off over the long term for value-focused investors.
10 stocks we like better than Lions Gate Entertainment When investing geniuses David and Tom Gardner have a stock tip, it can pay to listen. After all, the newsletter they have run for over a decade, Motley Fool Stock Advisor, has tripled the market.*
David and Tom just revealed what they believe are the 10 best stocks for investors to buy right now... and Lions Gate Entertainment wasn't one of them! That's right -- they think these 10 stocks are even better buys.
Click here to learn about these picks!
*Stock Advisor returns as of November 7, 2016
Demitrios Kalogeropoulos has no position in any stocks mentioned. The Motley Fool owns shares of and recommends Discovery Communications and Lions Gate Entertainment. The Motley Fool recommends Scripps Networks Interactive, Starz, and Time Warner. Try any of our Foolish newsletter services free for 30 days. We Fools may not all hold the same opinions, but we all believe that considering a diverse range of insights makes us better investors. The Motley Fool has a disclosure policy.