2 Charts That Show Palo Alto Networks Is Built for Growth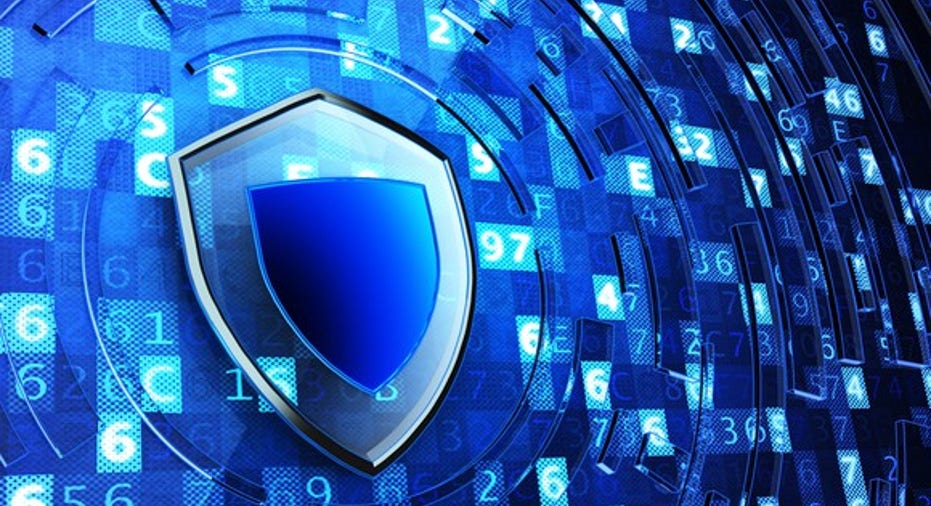 Palo Alto Networks (NYSE: PANW) has disappointed investors so far in 2017, thanks to a decline inshare-priceafter its second-quarter results failed to live up to expectations. But the cybersecurity specialist's pullback is an opportunity for savvy investors.
Investors shouldn't forget that Palo Alto is operating in the fast-growing cybersecurity industry, and it might experience some pains as it tries to find out the best business model to attack the long-term opportunity. Here are two reasons Palo Alto Networks' recent weakness shouldn't last forever.
Image source: Getty Images.
End-market growth will be a tailwind
IDC estimates that Palo Alto Networks' total addressable opportunity will grow by at least $6 billion by 2020.
Image source: Palo Alto Networks
Palo Alto has generated $1.57 billion in revenue over the trailing 12 months, which puts its share of the market at almost 9% of 2016's market. A similar market share will push the company's revenue to $2.16 billion in 2020 -- up 37% from current levels -- assuming that it can defend its position.
But the good news for investors is that Palo Alto improved its market share position by 2%in 2016, and given the company's recent contract wins, it might continue to gain ground on its competitors. CEO Mark McLaughlin pointed out on the conference call that his company is capturing more of the market by displacing the likes of Cisco Systems, Check Point Software, and McAfee at multinational corporations, data-center projects, and private cloud users.
More importantly, Palo Alto added 2,000 new customers last quarter whilst also increasing the value of its customer base. The lifetime value of its top 25 customers jumped 46% from the prior-year period to an average of around $16 million. The company has now altered its sales strategy. It will be giving higher priority to those customers who can drive sales in the long run, boosting its chances of capturing more of the end market as the cybersecurity needs of its top clients grow.
Long-term deferred revenue growth will be a catalyst
Palo Alto's subscription and support business is getting bigger by the day, contributing 60% to its revenue in the first half of fiscal year 2016 as against 50% in the prior-year period. This is great news for investors, as consistent subscription growth will ensure a recurring revenue stream and lead to stronger margins.
As it turns out, Palo Alto's operating margin climbed 3.2% in fiscal 2016, when its subscription business hit critical mass. The company's margin has improved 1.4% in the first half of the current year, and it's likely that the momentum will continue as the subscription business grows.
To understand how subscription and support drive Palo Alto's growth, we'll have to look at its deferred revenue.
Image source: Palo Alto Networks.
Deferred revenue represents Palo Alto's advance collections on services that haven't been provided to the customers yet. The short-term deferred revenue will be recognized on the books within 12 months, while long-term deferred revenue will be recognized after a year.
Now, Palo Alto is currently sitting on $1.5 billion of deferred revenue, of which 55% will be recognized on the income statement within the next year. More importantly, its long-term deferred revenue jumped a whopping 73% in the last reported quarter, outpacing the overall deferred revenue growth.
The booming long-term deferred revenue is driven by the upfront payments made by Palo Alto's customers for its subscription and support services, which should eventually lead to higher margins thanks to cross-selling opportunities and upgrades as the company launches new products. For instance, Palo Alto's LightCyber acquisition could drive more subscriptions as it uses machine learning to identify threats by adding behavioral analytics into its platform.
The growing traction of the subscription model should ensure a consistent revenue stream for Palo Alto, so investors shouldn't worry much about the short-term weakness.
10 stocks we like better than Palo Alto NetworksWhen investing geniuses David and Tom Gardner have a stock tip, it can pay to listen. After all, the newsletter they have run for over a decade, Motley Fool Stock Advisor, has tripled the market.*
David and Tom just revealed what they believe are the 10 best stocks for investors to buy right now... and Palo Alto Networks wasn't one of them! That's right -- they think these 10 stocks are even better buys.
Click here to learn about these picks!
*Stock Advisor returns as of April 3, 2017
Harsh Chauhan has no position in any stocks mentioned. The Motley Fool owns shares of and recommends Check Point Software Technologies. The Motley Fool recommends Cisco Systems and Palo Alto Networks. The Motley Fool has a disclosure policy.