2 Billion-Dollar Marijuana Stocks That Could Soar Even Higher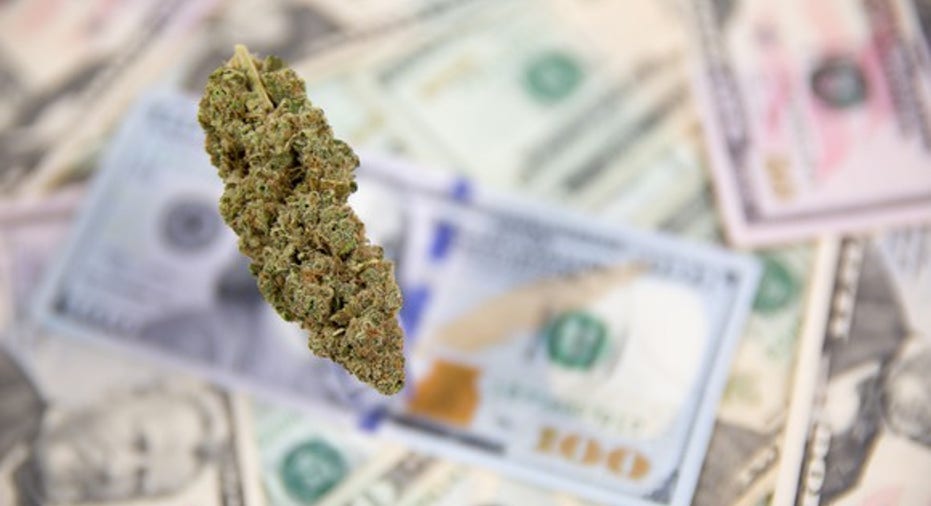 You could have made plenty of money investing in the right marijuana stocks last year. Most, however, are small companies without much of a track record. Investing in these stocks is highly speculative, to say the least.
A few of these companies, though, have grown large enough to reach market caps of $1 billion or more. GW Pharmaceuticals (NASDAQ: GWPH) claims a market cap of nearly $3 billion, while Canopy Growth Corporation's (NASDAQOTH: TWMJF) stands right at $1 billion. Here's why these two billion-dollar marijuana stocks could soar even higher in 2017.
Image source: Getty Images.
Enthusiastic about Epidiolex
One press release was all it took to catapult GW Pharmaceuticals' market cap above the magic billion-dollar mark. On March 14, 2016, the biotech announced great results from its first late-stage clinical study of its lead cannabinoid drug Epidiolex in treatingDravet syndrome. Children with the severe form of epilepsy in the study who took Epidiolex were much less likely to experience convulsive seizures than were children on placebo.
That was just the beginning for GW Pharmaceuticals. The company announced results from another late-stage study in June, this time for Epidiolex in treatingLennox-Gastaut syndrome (LGS), a rare and severe form of childhood-onset epilepsy. GW's cannabinoid drug again helped dramatically reduce seizures.
Results from a second study of Epidiolex in treating LGS caused GW Pharmaceuticals' market cap to jump above $3 billion. Those results, announced in September, showed significant reduction in seizures for children taking a low dose of the drug (10 mg/kg/day) and a higher dose (20 mg/kg/day).
Based on these three successful clinical studies, GW Pharmaceuticals is moving forward with filing for regulatory approval of Epidiolex in the United States. The company expects to submit a new drug application to the U.S. Food and Drug Administration (FDA) in the first half of 2017.
Winning FDA approval would no doubt send GW Pharmaceuticals' shares even higher. Assuming the company does obtain that approval, the U.S. commercial launch for Epidiolex should come sometime in 2018. GW will have to wait on scheduling of the drug by the U.S. Drug Enforcement Agency before marketing Epidiolex. The company hopes Epidiolex will be placed into Schedule 4, which applies to all drugs withlow potential for abuse and low risk of dependence.
Rapping presence
Canopy Growth Corporation is one of the largest providers of medical marijuana in Canada. The company is best known for its Tweed brand of marijuana. For most of last year, Canopy Growth's market cap hovered around the $300 million level.
That changed on Oct. 6, 2016, when the company announced the Canadian commercial launch of the Leafs by Snoop marijuana brand with famous rapper Snoop Dogg. Canopy Growth's market cap surged over the next couple of months, surpassing $1 billion by the middle of November. Since then, the stock has given up some of its gains. The company's valuation is just below $1 billion.
Canopy Growth first forged a deal with Snoop Dogg in February 2016. Snoop's company, LBC Holdings, received cash, royalties, and shares of Canopy Growth as part of the deal. The Leafs by Snoop brand was already on the market in Colorado, but the agreement allowed Canopy Growth to bring it to the Canadian market for the first time.
The Canadian government currently requires authorization by a healthcare practitioner for a person to legally obtain marijuana. Canopy Growth is one of several companies licensed by the government to provide medical marijuana.
However, Canada could potentially legalize marijuana in the coming months. Should restrictions on marijuana be lifted, Canopy Growth's partnership with Snoop Dogg could give it a leg up in gaining market share.
Big risks
GW Pharmaceuticals and Canopy Growth Corporation carry some of the largest market caps among marijuana stocks, but they're not without significant risks. For GW Pharmaceuticals, the first hurdle to overcome is winning FDA approval. Assuming the company gains that approval, it must successfully launch Epidiolex, including persuading payers to cover the drug.
For Canopy Growth, the primary risk is that the Canadian government chooses against legalization of marijuana. Even if laws are changed, there's always a risk that other competitors will be more successful.
Probably the biggest risk for both of these marijuana stocks, though, is that their valuation becomes greater than their financial prospects warrant. This problem isn't as great for GW Pharmaceuticals, in my view. I think Epidiolex, if approved, could generate peak annual sales of at least $1 billion -- enough to easily justify GW's stock going higher than current levels.
Canopy Growth, on the other hand, made less than $12 million in revenue in the six months ending Sept. 30, 2016. Even if we assumed tremendous sales growth this year, a market cap near $1 billion is tough to defend for this stock.
That doesn't mean Canopy Growth's shares won't go higher. I wouldn't be surprised if they did. However, what goes up can (and often does) fall down.
10 stocks we like better thanWal-MartWhen investing geniuses David and TomGardner have a stock tip, it can pay to listen. After all, the newsletter theyhave run for over a decade, the Motley Fool Stock Advisor, has tripled the market.*
David and Tomjust revealed what they believe are theten best stocksfor investors to buy right now... and Wal-Mart wasn't one of them! That's right -- theythink these 10 stocks are even better buys.
Click hereto learn about these picks!
*StockAdvisor returns as of December 12, 2016The author(s) may have a position in any stocks mentioned.
Keith Speights has no position in any stocks mentioned. The Motley Fool has no position in any of the stocks mentioned. The Motley Fool has a disclosure policy.