2 Big Reasons Why Shares of Exelixis, Inc. Soared 15% in April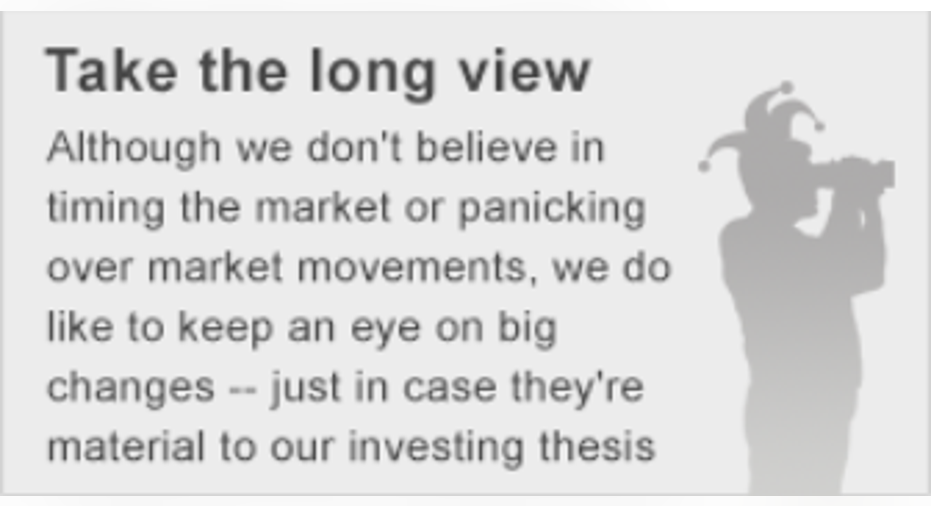 Image source: Roche.
What:Shares of Exelixis , a biopharmaceutical company focused on the development of therapies to treat cancer, shot higher by 15% in April based on data from S&P Global Market Intelligence. Two reasons can clearly be cited for Exelixis' strong rebound.
So what: Far and away the bigger and longer-lasting catalyst during April was the announcement on April 25 that the Food and Drug Administration had approved Cabometyx (known as Cometriq, or cabozantinib scientifically) as a second-line treatment for patients with advanced renal cell carcinoma.
Image source: Exelixis.
In the late-stage METEOR study that led to Cabometyx's approval, it demonstrated a near-doubling in progression-free survival (7.4 months to 3.8 months) compared to Afinitor (the previous standard of care), and was associated with a 42% reduction in the rate of disease progression or death. Furthermore, new data released this February showed that when compared with Afinitor, Cabometyx increased overall survival by nearly five months (21.4 months versus 16.5 months).
The other boost for Exelixis came early in the month when Stifel Nicolaus upgraded its rating on the company to "buy" from "hold" and placed a $7 price target on its shares. Stifel indicated that an expected approval (for Cabometyx) should allow Exelixis to grow its top-line. It also banked on improved financial results in the coming quarters.
Now what: The important news here is that the hamster is turning on its wheel and Exelixis is expanding its revenue-generating channels. Instead of relying solely on Cometriq to grow revenue in the small patient pool indication of metastatic medullary thyroid cancer, Exelixis can now generate new revenue from Cabometyx in second-line RCC, as well as Cotellic in combination with Roche's Zelboraf in metastatic melanoma patients with specific mutations.
To be clear, Exelixis' entrance into second-line RCC isn't going to be easy, because Bristol-Myers Squibb's revolutionary cancer immunotherapy Opdivo was approved as a second-line RCC treatment last year, and the latter has managed to garner substantial market share since it entered the space. Bristol-Myers' Opdivo is likely to remain the go-to second-line therapy, with Cabometyx sliding in line behind Opdivo.
However, even if it were to garner around 10% market share in the space, Cabometyx could still deliver around $300 million in annual revenue within five years. Likewise, if sales of metastatic melanoma combination therapy Cotellic and Zelboraf take off, the pendulum in terms of profit and revenue shares will shift mostly toward Roche and away from Exelixis.
Nonetheless, things are looking up in more ways than one. The next big data set should be released next year when we get a look under the hood at the data from the CELESTIAL trial for hepatocellular carcinoma, or HCC. The primary endpoint for CELESTIAL is based on a statistically significant improvement in overall survival, which for cabozantinib has offered a mixed picture (hitting the mark in RCC, but missing badly in the COMET trials for metastatic castration-resistant prostate cancer).
As a shareholder of Exelixis, I remain optimistic about its future, but do understand that challenges remain. I'd encourage investors who are looking for a burgeoning cancer-focused company to give Exelixis a deeper dive.
The article 2 Big Reasons Why Shares of Exelixis, Inc. Soared 15% in April originally appeared on Fool.com.
Sean Williamsowns shares of Exelixis, but has no material interest in any other companies mentioned in this article. You can follow him on CAPS under the screen nameTMFUltraLong, track every pick he makes under the screen name TrackUltraLong, and check him out on Twitter, where he goes by the handle@TMFUltraLong.The Motley Fool recommends Exelixis. Try any of our Foolish newsletter services free for 30 days. We Fools may not all hold the same opinions, but we all believe that considering a diverse range of insights makes us better investors. The Motley Fool has a disclosure policy.
Copyright 1995 - 2016 The Motley Fool, LLC. All rights reserved. The Motley Fool has a disclosure policy.