2 Beaten-up Dividend Aristocrats: Are They Bargains?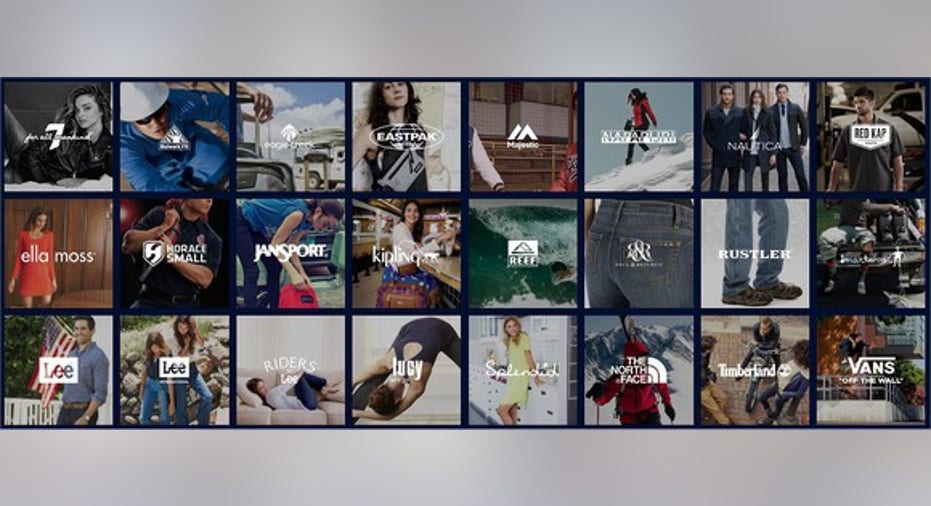 Dividend aristocrats are companies in the S&P 500 that have raised their dividends annually for at least 25 years. Just over 50 stocks meet those conditions, and many of them have rallied over the past few years thanks to low interest rates and a flight to "safer" stocks.
Today, however, we'll discuss two unloved dividend aristocrats which didn't rally over the past year, and see if either one has become a bargain for income investors.
Image source: Pixabay.
VF CorporationVF Corp , one of the biggest apparel companies in the world, has consistently raised its dividendfor over four decades. Over the past 12 months, VFC has paid out 51% of its free cash flow as dividends, and currently pays a forward yield of 2.3% -- which is slightly higher than the S&P 500's average yield of 2.1%.
VFC stock has fallen 10% over the past 12 months due to top and bottom line misses during two of the previous four quarters. However, its five core brands -- The North Face, Timberland, Wrangler, Lee, and Vans -- remain strong. VFC reported that constant currency sales at its Outdoor & Action Sports business rose 4% last quarter, thanks to strong growth at The North Face,and "moderate" growth from Vans and Timberland. Jeanswear revenues rose 4% thanks to strong demand for Wrangler and Lee jeans. Total year-over-year revenue growth was flat as reported, but improved 2% on a constant currency basis.
Some of VFC's top brands. Image source: VFC.
However, VFC's gross margin fell 80 basis points annually to 48.2% as currency impacts and inventory management efforts offset the benefits of lower product costs, pricing, and the company's shift toward higher-margin businesses. As a result, net income fell 10% as adjusted earnings dipped 9%. But looking ahead into the full year, VFC expects its earnings to rise 11% on a constant currency basis and 5% as reported, as sales accelerate throughout the year.
VFC currently trades at 23 times earnings, which is higher than the industry average of 20 for apparel retailers, as was its EPS growth rate of 20% in 2015. Investors should also note that the 20% figure was inflated by non-cash impairment charges in 2014 and 2015. Excluding those charges, VFC's adjusted EPS growth was flat as reported and up 12% on a constant currency basis. Those numbers suggest that VFC shouldn't be considered a bargain at current prices.
Wal-MartWal-Mart has also hiked its dividend annually for over four decades. The retail giant paid out 44% of its free cash flow as dividends over the past year, and currently pays a forward annual yield of 2.9%.
Wal-Mart shares have dropped 12% over the past 12 months due to a streak of mixed earnings and concerns about the company's rising expenses. Last quarter, comparable store sales at its U.S. locations inched up 0.6%, but operating income fell 17% due to store closures. Sam's Club revenue fell 2.2%, mainly due to volatile fuel prices, and the unit's operating income fell 16.5%. International sales, weighed down by currency woes, fell 9.7%. Overall revenue fell 1.7% as reported, but rose 2.2% on a constant currency basis. Net income fell 8.5%, while diluted earnings from continuing operations fell 6.5%.
Image source: Wal-Mart.
Looking ahead, Wal-Mart has warned that its earnings in fiscal 2017 (which started on Feb. 1) will likely fall 6% to 12% due to heavier investments in training, wage hikes, and e-commerce, while revenue growth will remain "relatively flat." Earlier this year, Wal-Mart raisedwages for over 1.2 million U.S. employees, and launched new delivery and e-commerce programs to counter Amazon's growth. If these efforts pay off, Wal-Mart might evolve into a more efficient retailer. But if they fail, its bottom line growth could crumble.
Wal-Mart currently trades at 15 times trailing earnings, which is much lower than the industry average of 28 for discount retailers. But looking further ahead, analysts expect Wal-Mart to post nearly flat annual earnings growth over the next five years. This means that while Wal-Mart stock is fundamentally cheap, it's only cheap because companies with zero-growth earnings aren't expected to rally anytime soon.
The key takeawayVFC and Wal-Mart haven't rallied with other dividend aristocrats for clear reasons. VFC's growth is adequate, but its valuations look high relative to its earnings. Wal-Mart's bold transition will weigh down its bottom line for the foreseeable future, which could be problematic if sales stagnate or decline. Therefore, I believe that income-seeking investors should move on and check out some better performing dividend aristocrats instead.
The article 2 Beaten-up Dividend Aristocrats: Are They Bargains? originally appeared on Fool.com.
Leo Sun owns shares of Amazon.com. The Motley Fool owns shares of and recommends Amazon.com. Try any of our Foolish newsletter services free for 30 days. We Fools may not all hold the same opinions, but we all believe that considering a diverse range of insights makes us better investors. The Motley Fool has a disclosure policy.
Copyright 1995 - 2016 The Motley Fool, LLC. All rights reserved. The Motley Fool has a disclosure policy.