15 Things You Need to Know Before Investing in Marijuana Stocks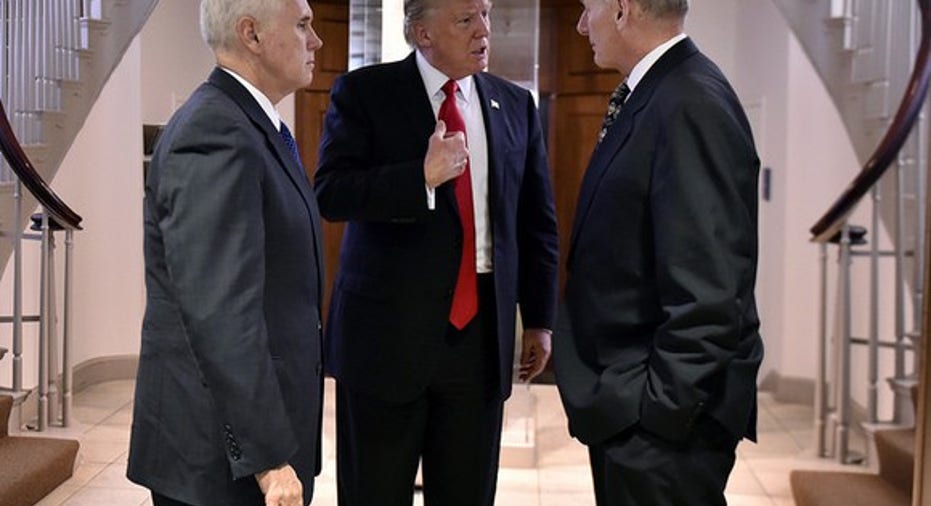 In terms of growth, you'd struggle to find an industry that's been piling on the dollars on a year-over-year basis faster than marijuana -- and it's rightly getting the attention of investors. In less than four years, cannabinoid-based drugmaker GW Pharmaceuticals (NASDAQ: GWPH) is up nearly 1,300%, while Medical Marijuanaon the over-the-counter exchanges has had three separate instances since 2012 where its stock has rallied between 300% and 1,000%.
Huge moves like these are known for attracting investors, both big and small. However, blindly investing in an industry, even the marijuana industry, is rarely ever a good move. Before you invest in marijuana stocks, there are a few things -- 15 to be precise -- that you need to know.
Image source: Getty Images.
1. Marijuana's growth rate is top notch
Investors really will struggle to find an industry with a more consistent long-term growth rate than marijuana. Cannabis research firm ArcView estimated North American legal sales growth at 34%, to $6.9 billion in 2016, and investment firm Cowen & Co. is forecasting up to $50 billion in legal pot sales by 2026. Between 2016 and 2026, this works out to a growth rate of more than 23% annually. Those are growth figures that make investors drool with anticipation.
2. The public strongly supports its legalization
As a whole, Americans want to see marijuana legalized across the country, or at worst, decriminalized. Gallup, which has been conducting polls on pot with some regularity for nearly 50 years, found that 60% of respondents in 2016 wanted to see weed legalized nationally, up from 25% back in 1995. A separate study from the independent Quinnipiac University found overwhelming support (93%) for the national legalization of medical marijuana.
3. Two groups still oppose legalizing marijuana
Though the general public wants to see marijuana legalized, two groups still oppose cannabis. According to Gallup's 2016 survey, just 42% of respondents who identify as Republican favored the idea of legalizing pot nationally. The second group is seniors aged 55 and up. Just 45% of seniors supported the idea of legalizing weed nationwide. It should be noted that both groups have softened their views on marijuana and increased their support over the past decade, but with Republicans in charge of Congress, it could slow pot's progress on Capitol Hill.
Image source: Getty Images.
4. There's no shortage of marijuana stocks to choose from
If investing in marijuana stocks is on your agenda, you'll certainly have no shortage of companies to choose from. There are dozens of publicly traded marijuana stocks (albeit no marijuana electronic-traded funds for the time being), though most of the publicly traded companies tend to be pretty small in terms of market cap. The largest pot stock is the aforementioned GW Pharmaceuticals, with a valuation that's north of $3 billion.
5. Most pot stocks trade on the OTC exchanges
Because reputable exchanges like the New York Stock Exchange (NYSE) and Nasdaqhave market-cap and share-price requirements, the vast majority of marijuana stocks trade on the over-the-counter boards or pink sheets. The good news for investors is that the over-the-counter (OTC) exchanges have done a good job of ratcheting up listing and reporting standards over the past couple of years. However, they're still no NYSE or Nasdaq. This can make it quite difficult for investors to get up-to-date and accurate information on the marijuana stocks they're considering for their portfolios.
6. Nearly all marijuana stocks are losing money
Another issue that investors should strongly consider is that practically all marijuana stocks are currently losing money. Back in the late 1990s and early 2000s, losses were overlooked for internet-based companies with the thinking that their top-line growth would save the day. This soon led to the dot-com bubble.Fundamentals always matter. The big question to consider is whether these cannabis companies have the capital to survive the early years and development of the legal pot industry.
Image source: Getty Images.
7. Monopolies are beginning to gain hold
The marijuana industry is primarily segmented, with many smaller businesses operating in the retail, growing, and processing side of the equation at the state level. However, states like Colorado have begun to see a larger infiltration of big businesses. A moratorium on recreational pot licenses has allowed big business in Colorado to scoop up many of the available licenses, while in Washington, bigger businesses are flooding the market with product. While these moves in Colorado and Washington state could pave the way for a big business takeover of the industry, it also means lower margins in the meantime.
8. Cannabis businesses have little access to banking
As has long been the case, pot stocks don't have much in the way of access to financial institutions. Banks ultimately report to the federal government, and since the federal government deems marijuana to be a schedule 1 substance, providing a checking account or a loan to a marijuana business could be viewed as money laundering. With so few basic banking options, most cannabis businesses are forced to deal solely in cash, which is a major security concern and an inhibitor of growth.
9. U.S. tax code 280E is a nuisance
Weed stocks also face a major tax code disadvantage known as 280E. The Internal Revenue Service disallows businesses from taking normal business tax deductions if they're selling a substance that the federal government deems is illegal -- and marijuana most definitely is illegal. This means marijuana businesses are likely paying tax on their gross profits instead of net profits, leaving them less money to reinvest, hire, and buy new product.
Image source: U.S. Department of Homeland Security, Flickr.
10. The Trump administration may crack down on recreational pot
The Obama administration maintained a very hands-off approach to marijuana, allowing states to handle the regulation of their medical and/or recreational pot industries. White House press secretary Sean Spicer recently suggested that the Trump administration won't be as lax. While Trump has pledged to allow states to legalize access to medical marijuana, Spicer signaled that the federal government could be more stringent with its enforcement of recreational weed laws. Exactly how stringent remains to be seen.
11. Attorney General Jeff Sessions is no fan
Along those same lines, new Attorney General Jeff Sessions is a major opponent of the marijuana industry. Sessions doesn't believe marijuana is a drug that good people use, nor does he believe that it can make a difference in reducing the opioid epidemic in America. While Sessions commented during his confirmation hearing that he would abide by the president's policy on pot, he would probably like nothing more than to stamp out any opportunity for marijuana's expansion.
12. The DEA is no fan, either
The U.S. Drug Enforcement Agency (DEA) had an opportunity this past summer to consider rescheduling or de-scheduling marijuana, but chose not to. The DEA pointed to a lack of clinical benefits and safety data, as well as insufficient oversight, as its reasoning why it was keeping cannabis as a schedule 1 substance. Because petitions can take so long to work their way up to the DEA, it's unlikely that it'll give cannabis another look for years to come.
Image source: Getty Images.
13. A congressional Catch-22
Aside from Congress being made up of a majority of Republicans who, as was noted earlier, tend to have an unfavorable view on marijuana, Congress's staunch stance on keeping pot as a schedule 1 substance creates an annoying Catch-22 for the industry. Lawmakers on Capitol Hill want more clinical data to pore over, but those trials can't be run as long as cannabis remains in the restrictive schedule 1 status. Even promising clinical products, such as GW Pharmaceuticals' Epidiolex, which met its primary endpoints in late-stage studies to treat two types of childhood-onset epilepsy, are no sure thing to be approved by the Food and Drug Administration (FDA).
14. State expansion may slow
The marijuana industry has numerous expansionary channels, but the industry may soon have to rely on organic growth if it wants to move the needle. Between Trump, Sessions, and the DEA on Capitol Hill, and the fact that many of the remaining medical marijuana states that haven't legalized are under Republican control, state-level expansion may wind up slowing in the years to come.
15. Rescheduling could be a nightmare
Finally, it's important for investors to realize that a rescheduling of marijuana at the federal level isn't necessarily a solution. Even if Congress or the DEA moves marijuana down a notch to schedule 2, it could make things even worse for the pot industry.
While a schedule 2 status would recognize cannabis as having medically beneficial qualities, it would also give the FDA the power to tightly regulate pot as a drug. This means regulating marketing and packaging of medical cannabis, overseeing its manufacturing, and possibly even requiring companies to run costly and time-consuming clinical studies on the benefits and safety of marijuana.
As you can see, investing in marijuana stocks is probably a lot more complicated than you may have realized at first. In many ways, they could prove to be more trouble that they're worth, in spite of their superior growth rates.
10 stocks we like better than GW PharmaceuticalsWhen investing geniuses David and Tom Gardner have a stock tip, it can pay to listen. After all, the newsletter they have run for over a decade, Motley Fool Stock Advisor, has tripled the market.*
David and Tom just revealed what they believe are the 10 best stocks for investors to buy right now... and GW Pharmaceuticals wasn't one of them! That's right -- they think these 10 stocks are even better buys.
Click here to learn about these picks!
*Stock Advisor returns as of February 6, 2017
Sean Williams has no position in any stocks mentioned. The Motley Fool recommends Nasdaq. The Motley Fool has a disclosure policy.