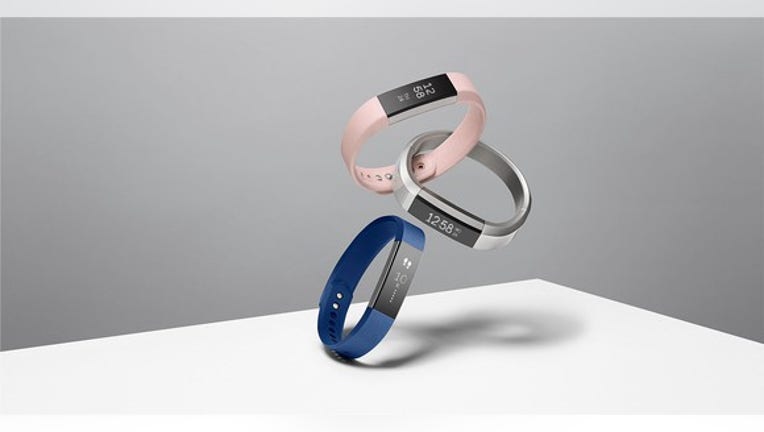 Wearable devices are often considered the next major extension of mobile computing. However, many investors might not know much about this market beyond the Apple (NASDAQ: AAPL) Watch or Fitbit's (NYSE: FIT) fitness trackers. Therefore, let's dig deeper into this growing market and discuss 11 fascinating stats about it.
The Apple Watch. Image source: Apple.
1. IDC expects worldwide wearable shipments torise 38% to 110 million this year and exceed 237 million by 2020. The research firm believes that growth will be driven by an expanding lineup of vendors, new form factors like clothing and eyewear, and growing consumer awareness.
2. That market could grow ata CAGR of 17.8% between 2015 and 2020 and be worth $31 billion at the end of that period,according to research firm Markets and Markets. The firm believes that within that, sales in the Americas will rise the fastest, fueled by increasing consumer demand and new medical applications.
3. 71% of 16 to 24 year olds wanta wearable device, according to a survey by GlobalWebIndex. This supports the notion that most wearable users are young -- a Nielsen survey in2014 found that 48% of wearable users were between 18 and 34.
4. 69% of men are likely to buy a wearable device, compared to 54% of women, according to the GlobalWebIndex survey. This explains why several wearable leaders like Fitbit have released more fashion-friendly and feminine devices over the past year.
The Fitbit Alta. Image source: Fitbit.
5. 29% of wearable buyers earn over $100,000 per yearaccording to Nielsen. That explains why Apple heavily promoted the Apple Watch as a luxury product with high-end price points and positioned it as a fashionable device.
6. The Apple Watch controlled 41.3% of the smartwatch market in the third quarteraccording to IDC. However, that represents a big decline from its 70.2% share in the third quarter of 2015, and shipments fell 72% year-over-year.
7. Meanwhile, Garmin's (NASDAQ: GRMN) smartwatch shipments surged 324% annually during the quarter, boosting its market share to 20.5% and making it the second largest smartwatch maker after Apple. That growth was attributed to the expansion of its ConnectIQ app ecosystem, its focus on health and fitness instead of a wide variety of activities, and its new high-end Fenix Chronos smartwatches.
Garmin's Fenix Chronos. Image source: Garmin.
8. Fitbit remains the market leader in the overall (fitness trackers plus smartwatches) wearables market, with 25.4% market share during the second quarteraccording to IDC. It's followed by Xiaomi, Apple, Garmin, and Lifesense -- in that order. Fitbit's shipments rose 29% annually during that quarter, giving it the second best growth rate after Garmin, which reported 107% shipments growth on strong sales of its smartwatches and Vivoactive fitness trackers.
9. Salesforce reports that over20% of companies are testing out wearable devices in basic uses like security access, employee time management, and real-time employee communication. That bodes well for Fitbit, which already convinced many companies to participate in its corporate wellness programs to reduce health insurance costs.
10. The number one reason forbuying a wearable device is health and fitness, according to PwC. This indicates that demand for fitness-oriented devices from Fitbit and Garmin might keep rising, but sales of multi-use smartwatches might wane.
11. 51% of respondents ina Rackspace survey stated that privacy was a major barrier in the adoption of wearable devices. The recent Mirai botnet attack targeting IoT devices and the surge in data breaches also might make consumers think twice before upgrading their watches, glasses, accessories, and clothing to their "smarter" versions.
The key takeaways
The tech industry clearly has high hopes for the wearables market, but it still faces a lot of hurdles ahead. Questions about practicality, privacy, and security will likely throttle market growth, while a flood of cheaper devices could commoditize the market. Nonetheless, investors interested in this market should keep following rising stars like Apple, Fitbit, and Garmin -- and see which companies' strategies attract more consumers in the long run.
10 stocks we like better than Apple When investing geniuses David and Tom Gardner have a stock tip, it can pay to listen. After all, the newsletter they have run for over a decade, Motley Fool Stock Advisor, has tripled the market.*
David and Tom just revealed what they believe are the 10 best stocks for investors to buy right now and Apple wasn't one of them! That's right -- they think these 10 stocks are even better buys.
Click here to learn about these picks!
*Stock Advisor returns as of November 7, 2016
Leo Sun owns shares of Salesforce.com. The Motley Fool owns shares of and recommends Apple and Fitbit. The Motley Fool has the following options: long January 2018 $90 calls on Apple and short January 2018 $95 calls on Apple. The Motley Fool recommends Salesforce.com. Try any of our Foolish newsletter services free for 30 days. We Fools may not all hold the same opinions, but we all believe that considering a diverse range of insights makes us better investors. The Motley Fool has a disclosure policy.