11 Retail Stats That Will Blow You Away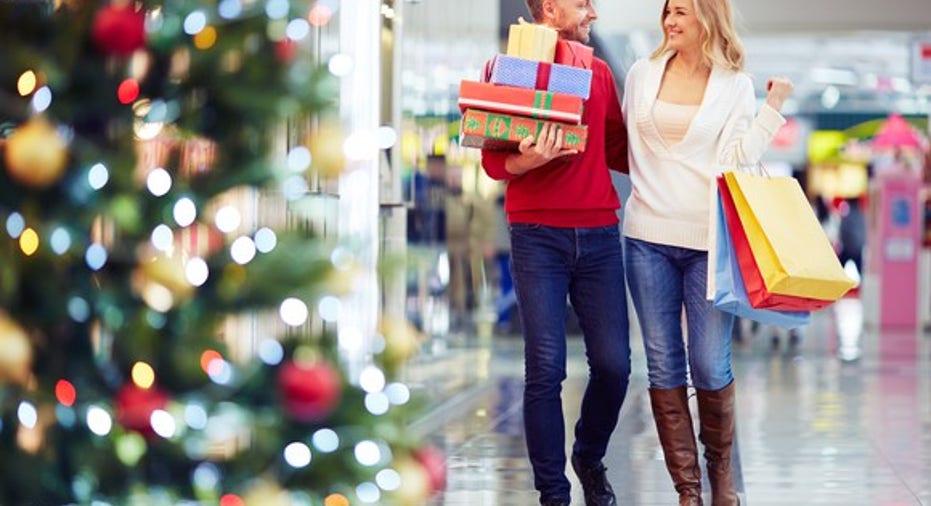 With the holiday shopping season in full swing, many investors are closely watching the retail sector, which generates a huge portion of its annual revenue during the last quarter of the year.
In a previous article, I highlighted several standout players in this tough sector. Today, I'll discuss11 retail stats which might help you better understand how to invest in this massive sector.
Image source: Getty Images.
1. Worldwide retail sales hit$24 trillion last year. The lion's share comes from brick-and-mortar stores, but e-commerce sales are rising rapidly. The U.S. retail market will be worth nearly $5 trillion thisyear, according to eMarketer.That massive sector accounts for roughly two-thirds of the country's GDP.
2. The U.S. e-commerce market could grow from $294 billion in2014 to $414 billion by 2018, according to Forrester Research.
3. 54% of 23,000 consumers across 25 countries currently purchase goods online every week ormonth, according to PwC's Total Retail Survey 2016. To keep pace, retailers will likely keep expanding their websites and mobile apps while reducing their brick-and-mortar footprints.
4. Adobe reports that U.S. shoppers spent a record $3.34 billion in online ordersthis Black Friday -- up 21.6% from 2015. The traffic was so high that several major retail websites -- including Macy's (NYSE: M) and Express (NYSE: EXPR)-- went down for several hours.
5. $1.2 billion of those Black Friday orders were placed on mobile devices, according to Adobe. That's up 33% from the previous year.
Image source: Getty Images.
6. 34% of respondents in PwC's global survey agreed that smartphones were becoming their primary shopping tools. PwC also found that 65% of Chinese shoppers used their mobile devices to shop at least every month, but only 22% of U.S. shoppers -- who rely more on websites -- did the same.
7. 90% of respondents in Walker Sands' Future ofRetail 2016 Study stated that free shipping was the top incentive to convince them to shop online more often. 69% listed one-day delivery as a key incentive, and 49% stated that same-day shipping would make them shop online. That's why Amazon (NASDAQ: AMZN), Wal-Mart (NYSE: WMT), and other retailers have been investing heavily in subscription-based shipping plans.
8. Amazon Prime -- which offers members free shipping, discounts, streaming media, e-books from the lending library, cloud storage, and other perks -- had63 million U.S. members as of July, according to research firm CIRP. That's an increase of 19 million members from a year earlier, and indicates that Prime members now outnumber non-Prime shoppers.
Image source: Amazon.
9. Amazon moves nearly six times as much e-commerce merchandise as the eight biggest brick-and-mortar retailers combined, according toRW Baird estimates. During the second quarter of 2016, Amazon's gross merchandise volume (GMV) rose 31% annually to $59 billion.
The combined GMV of the eight other retailers (Wal-Mart, Target, Best Buy, Nordstrom, Home Depot, Macy's, Kohl's, Costco) grew just 15% to $10 billion. That explains why Wal-Mart bought e-commerce start-up Jet.com for $3.3 billion earlier this year.
10. 67% of respondents in PwC's survey stated either reading or writing social media reviews or comments influenced their online shopping behavior. That's why Facebook expanded into local e-commerce with "buy" buttons andMarketplace, and why Twittertested out its own "buy" buttons.
But despite those investments, only 10% of U.S. shoppers bought products directly from social media sites last year -- indicating that they will likely remain better platforms for advertising than actual transactions.
11. 62% of millennials believe that online content drives brand loyalty, according to NewsCred Insights. That's why many leading brands are launching social media campaigns across Facebook, Instagram, Twitter, Snapchat, and other platforms.
The key takeaway
The retail sector can be a tough one to navigate, due to fickle consumer tastes and relentless competition from cheaper rivals and e-tailers. Therefore, investors should keep these 11 stats in mind when they evaluate a retailer's staying power, e-commerce muscle, and overall growth potential.
10 stocks we like better than Wal-Mart Stores When investing geniuses David and Tom Gardner have a stock tip, it can pay to listen. After all, the newsletter they have run for over a decade, Motley Fool Stock Advisor, has tripled the market.*
David and Tom just revealed what they believe are the 10 best stocks for investors to buy right now and Wal-Mart Stores wasn't one of them! That's right -- they think these 10 stocks are even better buys.
Click here to learn about these picks!
*Stock Advisor returns as of November 7, 2016
Leo Sun owns shares of Amazon.com. The Motley Fool owns shares of and recommends Amazon.com, Costco Wholesale, Facebook, and Twitter. The Motley Fool recommends Adobe Systems, Home Depot, and Nordstrom. Try any of our Foolish newsletter services free for 30 days. We Fools may not all hold the same opinions, but we all believe that considering a diverse range of insights makes us better investors. The Motley Fool has a disclosure policy.