10-Year Bond Yield Highest Since January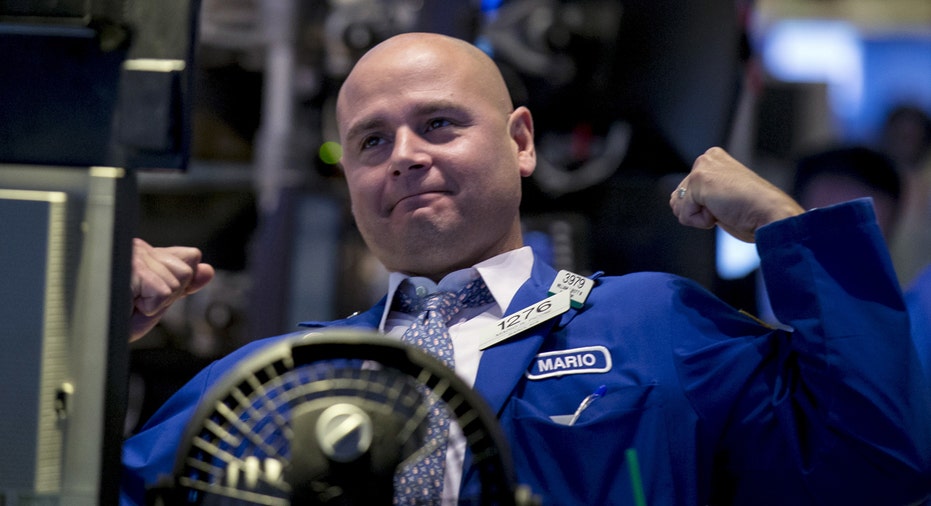 Trump election victory is accelerating a selloff in long-dated Treasury notes.
Long-dated U.S. Treasurys fell Wednesday, pushing up yields higher on expectations Donald Trump will significantly boost fiscal spending, setting up the 10-year Treasury yield to test the 2%-level in the near term.
Yields at the short end continued to fall on haven-inspired buying and fading expectations that the Federal Reserve will raise interest rates in December. Bond yields and bond prices move in opposite direction. Typically, investors buy government bonds, viewed as safe assets, and shy away from those assets viewed as risky in times of uncertainty.
After an initial drop, U.S. stocks rebounded with the S&P 500 traded flat points, while the Dow Jones Industrial Average also was little-changed. Stocks had been moving higher, suggesting that there was some appetite for risky assets, which can be bearish for government bond prices, lifting yields.
"There is about a 40% chance--intuitively speaking--that we get 2.0% on the US 10-year note by Friday," said Richard Hastings, macro strategist at Seaport Global. Much of that depends on how well stocks fare.
"If equities firm up, then the 10-year yield will move faster towards the 2.0% level. The Trump victory means the global deflation crisis may finally be resolved. It might be chaotic how it gets better, but deflation's prognosis is much poorer, with Trump. And that is ultimately good," he said.
The yield on the 10-year Treasury note soared 11.6 basis points to 1.971%, while the yield on the 30-year bond jumped 15.4 basis points to 2.770%, according to FactSet. At the short end of the curve, yields fell, with the two-year down 2.7 basis points to 0.842%.
Rob Carnell, chief international economist at ING Bank, said aggressive protectionism espoused by Trump is likely to be the greatest threat to U.S. growth while expansionary fiscal policy could offset some of the adverse impact. However, the Fed is likely to view the market turmoil as a financial market tightening, "and the case for a December rate increase from the Fed has diminished substantially."
Government-bond prices initially rallied across the board, pushing yields lower, as the potential for a surprise Trump victory over Democratic challenger Hillary Clinton rose. Treasurys typically serve as a haven asset during times of uncertainty.
(https://twitter.com/Chris_Whittall/status/796308861015756800)
The dollar had weakened (http://www.marketwatch.com/story/dollar-mexican-peso-drop-as-trump-secures-us-presidency-2016-11-09) versus major rivals but has since recovered with the U.S. Dollar gaining 0.5%.
Analysts said expectations that Trump will pursue large tax cuts and a significant increase in public spending, particularly on infrastructure, could lead to bigger deficits that in turn would increase the supply of bonds, which would weigh on prices and push up yields.
"Away from the initial reaction to Trump winning...the fact that the Republicans appear set to control both houses in Congress will help get conservative policies through," wrote Kit Juckes, global macro strategist at Société Générale, in a note. "Not good for international trade, but potentially pointing towards lower tax rates and possibly, an easier overall fiscal stance if it's hard to get spending cuts through as an offset. More than an FX issue, that throws out questions about the bull steepening in Treasurys."