10 Ways to Save Thousands in 2017 -- and Beyond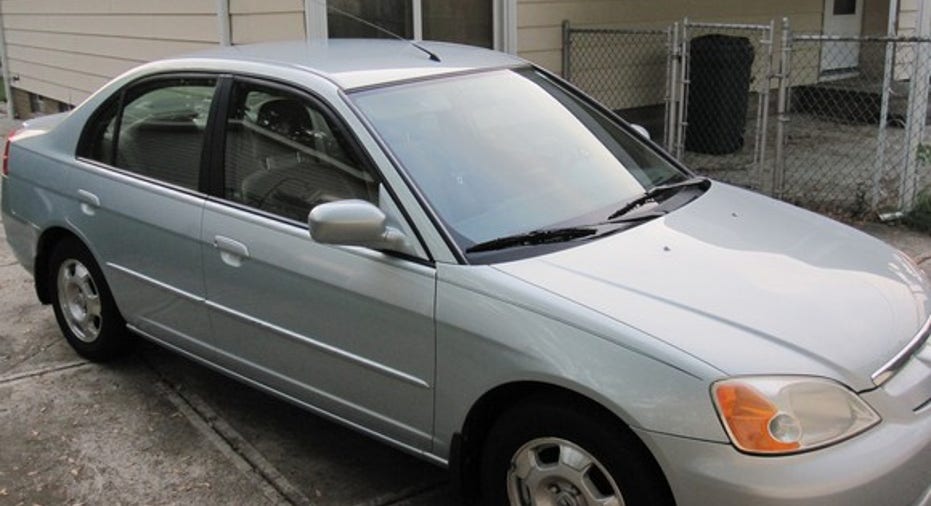 If you're not feeling as flush with funds as you'd like to be or your retirement coffers haven't been filling up as quickly as they should, you may be vowing to yourself to save more money in 2017. Here are a bunch of ways you might do so -- see which ones make the most sense for you.
Image source: Getty Images.
Image source: Pixabay.
Use money-saving apps and browser extensions
There are appsyou all can useto help find the lowest prices when shopping -- and even consumer reviews -- often simply by scanning a barcode for results. Check out Slickdeals, BuyVia, RedLaser, and ScanLife, for example. Browser extensions suchas Coupons at Checkout will automatically have coupons ready for you to use when shopping at many sites online. Buying a $60 pair of pajamas? Check the coupon box and it might offer you a 25% off coupon code that saves you $15.
Put all of your raise into savings
If you just got a raise or are expecting one in the coming years, put it all into your savings or retirement account. You can probably keep living off of your pre-raise income, while steering that extra money toward important goals.
Image source: Getty Images.
Contribute to a retirement account
Speaking of retirement accounts, contribute to them generously. Doing so can save you a lot of money, either upfront or in the future. Contributions to a traditional IRA or 401(k) account, for example, will reduce your taxable income. If you earn $75,000 and contribute $5,000, your taxable income drops to $70,000 -- saving you $1,250 if you're in the 25% tax bracket. Contributions to Roth IRAs or 401(k)s, meanwhile, will deliver tax-free withdrawals in retirement, if you follow the rules. Note that many 401(k) plans feature matching contributions from employers, too. Be sure to at least contribute enough to max out any available matching funds -- that's free money, after all.
Image source: Getty Images.
Itemize deductions
Speaking of taxes, if you have enough deductions to make itemizing worthwhile (vs. taking the standard deduction), you might save a lot of money by doing so. If you don't really have enough in deductions, see if there are any deductible expenses you can move forward from 2017 to 2016. For example, if you've been planning to donate to some charities in the next few months, doing so in December can have them count for tax year 2016. (You can also donate household items and clothing to charity.) You might also pay some or all of next year's property taxes this year, in order to deduct them. ("Bunching" deductions by moving them forward a year can't work every year, but it can work every other year.) Read up on deductions as there are many that might apply to you, such as expenses related to moving for a new job.
Image source: Pixabay.
Get cash back
If you're not saddled with onerous credit card debt, you might want to use a card that offers cash back on your spending. Some cards will pay you 1% on everything you charge, and sometimes much more than that. The Citi Double Cash card, for example, offers 2%. Getting 2% back on $10,000 in annual charges amounts to $200. American Express, meanwhile, offers two versionsof its "Blue Cash" card. The one without an annual fee pays you 3% cash back on purchases at supermarkets, 2% back on purchases at gas stations and some department stores, and 1% back on everything else. For a $95 annual fee, the "Preferred" version of the card offers 6%, 3%, and 1% back on those categories, respectively. There are a few restrictions, of course, but you can still collect a lot of dollars. If you spend $6,000 per year at the supermarket, $1,500 on gas, and $10,000 on top of that, you could collect about $500 per year in cash back!
Sell stuff
You probably have lots of stuff in your basement and/or attic that you haven't used in eons and that you may well never use. If so, list it on Craigslist or eBayand sell it. Even if you don't get top dollar, selling, say, some old chairs, some clothes, a juicer, a rowing machine, and the desk your kids no longer need might fetch you a few hundred dollars. If you have stuff in a storage unit, you can save even more by emptying it out -- you can reap dollars by selling it and save dollars by no longer renting the unit.
Image source: Flickr user Jeff Finley.
Sell a car
It might seem extreme to sell a car just to save money, but you can save a lot. If your household can get by with one fewer car -- perhaps if someone commutes to work via public transportation, consider selling a vehicle. You might get $5,000 or even $15,000 for it, plus you'll save by not spending on fuel, insurance, maintenance, and repairs for it.
Play some games with yourself
You can save money by challenging yourself to see how many days you can go without making impulse buys. When heading to the supermarket, decide in advance how much you want to spend and then don't let yourself surpass that amount. As holidays and birthdays approach,
Eliminate some monthly expenses
Look over your spending habits and see what you might trim. If you can be sufficiently entertained via streaming services, you might drop your cable subscription, perhaps saving $50 or more a month. If you're paying $40 per month for a gym membership you rarely make use of, you might drop that and just take up running or exercising at home. If you're paying for a landline phone, you might be able to do just fine with only your mobile phone.
Image source: Getty Images.
Refinance your mortgage
Look into whether refinancing your home loan makes sense. (One rule of thumb is that it can be worth it if the new interest rate is at least one percentage point lower than the old one.) According to a Zillowrefinancingcalculator, if you borrowed $200,000 in 2010, at an interest rate of 4.7% and you refinance into a new 30-year fixed-rate loan with an interest rate of 3.7%, you can save about $150 per month -- or close to $2,000 annually!
Those are just a few of many possible ways to save money -- in 2017 and beyond. Spend a little time taking a close look at your spending over the past year and you may well run across other ways to cut back and save.
The $15,834 Social Security bonus most retirees completely overlook If you're like most Americans, you're a few years (or more) behind on your retirement savings. But a handful of little-known "Social Security secrets" could help ensure a boost in your retirement income. For example: one easy trick could pay you as much as $15,834 more... each year! Once you learn how to maximize your Social Security benefits, we think you could retire confidently with the peace of mind we're all after.Simply click here to discover how to learn more about these strategies.
Longtime Fool specialistSelena Maranjian, whom you can follow on Twitter, owns shares of American Express and Zillow Group (C shares). The Motley Fool owns shares of and recommends eBay and Zillow Group (C shares). The Motley Fool recommends American Express. Try any of our Foolish newsletter services free for 30 days. We Fools may not all hold the same opinions, but we all believe that considering a diverse range of insights makes us better investors. The Motley Fool has a disclosure policy.