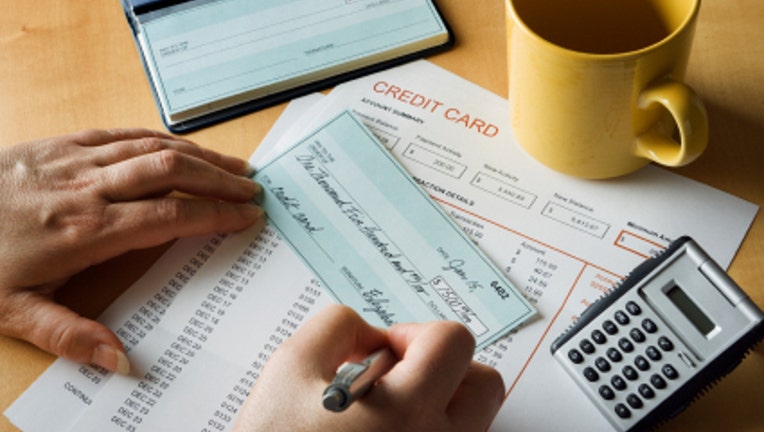 Are you making the most of your money?  Read our list of 10 things you most likely didn't know about your own finances–then use these tips to get your finances in order.
Credit Cards
It hurts your credit score to spend more than 30% of your credit limit
High spending raises your "debt utilization ratio," or the ratio of your balance compared to your overall credit limit. Lenders prefer if you can stay below 30%. Even if you consistently pay off the balance, a high debt utilization ratio will lower your credit score.
You can earn extra credit cards points by shopping through your rewards mall
Credit card providers such as Chase, Bank of America, Discover and AmEx offer online rewards malls as a way to give their cardholders added perks. Try logging into your credit card's site to access the rewards mall.  Each mall offers hundreds of stores, many of which you probably shop at already, and you can earn a special rewards rate for purchases made through the rewards mall.  These savings can really add up, as some retailers offer up to 30 times the usual rewards rate on purchases.
Banking
A credit union will likely offer your better rates and lower fees than a bank
70% of the top ten credit unions offered a checking account with no monthly fee and no minimum balance, while only 10% of the top banks did the same.  In our analysis of the savings and CD accounts with a rate that beat inflation, 90% of these accounts were credit union products.  Credit unions are more consumer-friendly, particularly if you have trouble meeting the minimum balance requirements on most bank checking accounts.
You could be earning a higher rate on your savings account
With interest rates at record lows, it's difficult to find much above a 0.10% yield these days at a big bank.  However, with a little searching, you can find rates that are as much as ten times higher at a credit union or online bank.  NerdWallet's rates tool can help you find the highest interest rates.
Taxes
You can get a tax deduction for paying interest on your student loans
Although your monthly students loan payments might be a drain on your finances, there's some silver lining—you can deduct up to $2,500 for the interest you have paid on your student loans each year.
You can get a tax deduction for your mortgage interest
When you pay interest on your mortgage, you are allowed to deduct a portion from your taxable income.  At the moment, taxpayers can deduct as much as $1 million on their first and second homes and up to $100,000 on home-equity loans.
Retirement
You're probably not saving enough for retirement
The first generation to rely heavily on 401(k)s is starting to retire now, and they're coming up short. Studies have projected that the median household headed by a person in the 60-62 age range might be missing as much as $30,000/year in needed retirement income. Lots of factors are slamming your retirement savings right now, including the fact that the population of older Americans is set to double by 2050, and that the Social Security fund may be exhausted by 2037. Start a 401(k) and an IRA today. You'll need every penny in the years to come.
There are 28 types of hidden fees in your 401k that can add up to over $155,000 over your lifetime
As markets hit all-time highs, now is a great time to be taking advantage of 401(k) plans.  However, investors need to watch out for high fees eating away at their retirement savings.  A new InvestingNerd study reveals that 9 out of 10 Americans dramatically underestimate their average 401(k) account fees, which can total upwards of $150,000 over the course of a lifetime.  Despite the common perception that 401(k) plans are free or cheap, InvestingNerd found that those saving for retirement often pay up to 28 hidden fees embedded in their 401(k) plans – and the mutual funds within – without knowing it.
Investing
Using a discount online brokerage instead of a name-brand brokerage can save you $110 per year
The three largest brokerages (Schwab, TD Ameritrade and E-Trade) charge $7.99 to $9.99 per trade, while Interactive Brokers charges only $1.  An InvestingNerd study found that these top three brokerages spend only 12% of their expenses on trade execution, while discount brokers Interactive Brokers and Speed Trader spend 59% of their expenses on trade execution.  Make sure you find an online broker that fits your needs without overcharging you.
Anyone can say they are a financial advisor
If you hire a financial advisor, always check their qualifications. Anyone can say they are an "advisor" — it's broad, descriptive term, not a technical job title. If you're going to hire a financial advisor, you should ask them about their qualifications, and then verify the qualifications in publicly available databases. You can start at the Financial Industry Regulatory Authority's Designation resource, and then visit the website of the issuing entity to learn more about that designation, and to check if your potential advisor holds it.