10 Things to Know for Monday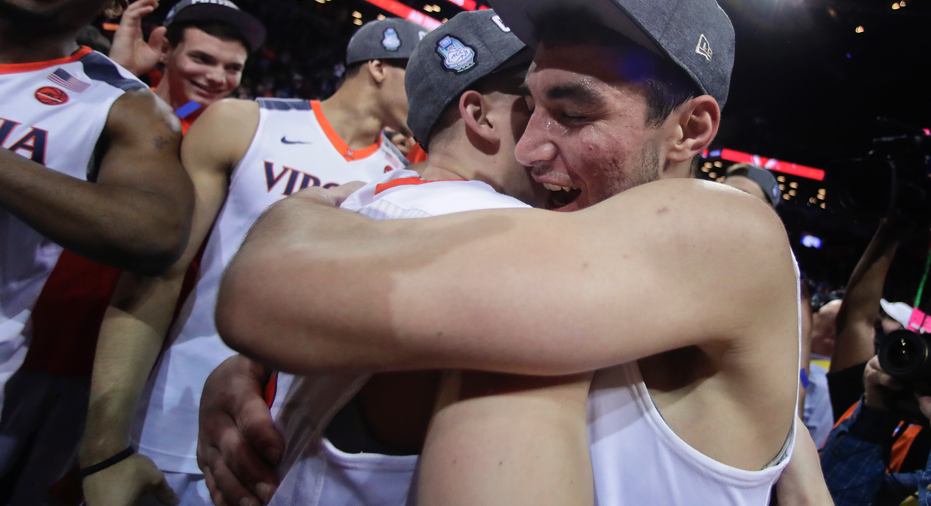 Your daily look at late-breaking news, upcoming events and the stories that will be talked about Monday:
1. TRUMP AIMS TO ARM TEACHERS WITH NEW GUN PLAN
The president's proposal to combat school shootings also includes improving background checks.
2. HELICOPTER CRASHES IN NYC'S EAST RIVER
At least two people are dead, and one is rescued in the water north of Roosevelt Island, the mayor's office says.
3. WHO GETS TOP MARCH MADNESS BILLING
Virginia, Villanova, Kansas and Xavier draw No. 1 seeds — but they and the other 64 contenders will play against a backdrop of an investigation-riddled season.
4. WHERE POLLS SHOW TIGHT CONGRESSIONAL RACE
Democrat Conor Lamb and Republican Rick Saccone are in a dead heat ahead of Tuesday's special election in southwestern Pennsylvania.
5. 'DON'T FORGET, THIS GOT US ELECTED'
President Trump's raucous Pennsylvania rally shows he has no interest in dropping the vulgar insults or biting attacks on the free press that defined his 2016 campaign.
6. WHAT MAKES IT TOUGHER TO HOLD CANDIDATES ACCOUNTABLE
With the explosion of Facebook, Twitter and YouTube as political platforms, some of a campaign's most pivotal efforts happen in the often-murky world of social media.
7. CHINESE LAWMAKERS ABOLISH PRESIDENTIAL TERM LIMITS
The move upends a system enacted 35 years ago to prevent the bloody excesses of a lifelong dictatorship typified by Mao Zedong's chaotic 1966-1976 Cultural Revolution.
8. A CZAR-LIKE FIGURE WITH A DEMOCRATIC VENEER
In an election where he's expected to win as much as 80 percent of the vote, Russian President Vladimir Putin will further cement his authority.
9. SCIENTOLOGY LAUNCHES TV NETWORK
The sect is about to get its own television channel, after documentaries about its alleged abuses of former members.
10. 'BLACK PANTHER' RULES OVER 'WRINKLE IN TIME'
The Marvel and Disney phenomenon takes the No. 1 spot at the North American weekend box office with $41.1 million.