10 Reasons to Buy Facebook Stock and Never Sell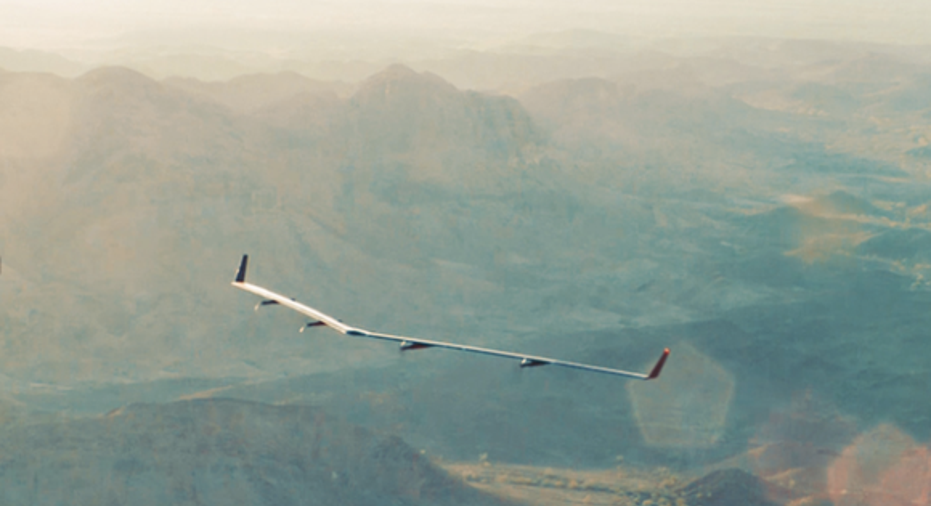 People can't get enough of Facebook...or Facebook stock. Image source: Pixaby.
While short-term investorsspend their time fretting about the 5% dip Facebook (NASDAQ: FB) stock experienced following earnings this month, I have little reason to lose sleep over my family's second-largest holding.
Currently, Facebook occupies 12% of our real-life portfolio, and we have no intention of selling the stock...ever. While things could change in the future, here are ten reasons why I'm so confident we'll still be holding shares when we retire.
1) Competition? What competition?
Facebook has one of the strongest competitive advantages possible: the network effect. With each person who joins Facebook, those who aren't on the network have motivation to sign up. Inherently, that makes sense: who would want to go on the site if none of their friends were there?
The key is being the first mover and building a platform that's second-to-none. While MySpace might've had an early lead, and Alphabet (NASDAQ: GOOG)(NASDAQ: GOOGL) tried its hand with Google+, Facebook has left the competition in the dust. Currently, there are an astounding 1.8 billionmonthly active users.
2) So. Much. Data.
An evil government organization could spend a century spying on the world's citizens and still just scratch the surface of the type of data that Facebook has. According to Alexa.com, the average user spends 18 minutes per dayon the site. That's 110 hours per year of the company recording all of your preferences.
That allows Facebook to offer the type of targeted advertising that only Alphabet can touch. It's a huge advantage that allows the company to charge a premium for its ad space.
3) It's still growing
We could forgive Facebook if its growth started to slow markedly. But for a company its size -- with a market cap of $350 billion -- it still shows robust growth. Considerthe following:
Daily active users grew 17% during the third quarter to 1.18 billion.
Mobile monthly active users grew 20% to 1.66 billion.
Those numbers are simply ridiculous for a company that's already Facebook's size.
4) Don't forget about WhatsApp or Instagram
The advertising spigot has only just been turned on for Instagram, and we have yet to see how Facebook really plans on monetizing WhatsApp. But what's clear is that both of these subsidiaries are ridiculously popular. Statistaestimates that Instagram has over 500 million users, while WhatsApphas over 1 billion.
5) The mission is bigger than Facebook.com...or Instagram, or WhatsApp
Companies don't become truly revolutionary unless they have a vision that goes far, far beyond just turning a profit. Officially,"Facebook'smission is to give people the power to share and make the world more open and connected."
6) And that Mission leads to optionality
Optionality is a term used to explain how a company can explore other areas where it can help the world (and create shareholder value). In short, it involves lots of small trial-and-error bets that are long shots. Most of these long shots will fail...and that's ok. The lessons learned from these failures will help the company for decades to come.
A picture of Aquila taking flight. Image source: Facebook
One example would be the company's development of a solar-powered plane -- dubbed Aquila -- that can provide Internet connectivity to remote areas of the world. These planes can stay in the sky for months at a time, and help some of the most isolated communities connect with others. Another example would be Terragraph -- which looks to improve Internet speed and costs in densely populated urban areas.
7) It has the cash to pursue such things
As of September 2016, Facebook has over $26 billion in cash and equivalents on hand, versus absolutely no long-term debt. Facebook can use that money to test its long shot projects, make strategic investments in the next Instagram or WhatsApp, buy back shares, or even eventually start paying a dividend.
The point is that cash gives the company options...no matter the economic climate.
8) Zuckerberg's just getting started
There aren't many world-beating companies you can invest in that are run by a 32 year-old genius. As long as he doesn't go the Bill Gates route and spend his time on other projects, Zuckerberg could be at the helm for another 30 or 40 years...and that's not even too much of a stretch.
9) Skin in the game
Lest you just think that Facebook is just the ego-boosting pet project for Zuckerberg that the movie The Social Network had you believe, his skin is very much in the game. He personally controls over 460 million shares of Facebook, and his management team collectively -- including himself -- own 545 million shares and 61% of the company's voting power.
10) It's actually not that expensive
You could be forgiven for thinking you've missed the train on Facebook stock. It is, after all, up 560% from its 2012 lows. And if you look at most sites, they'll tell you that it trades for 57 times earnings.
But there are other ways of looking at the price tag: Facebook stock currently trades for 40 times free cash flow, and just 23 times expected 2017 (non-GAAP) earnings.
That's a very reasonable number for a company with the above nine traits. And that's why I think you, too, should consider buying -- and holding -- Facebook shares today.
A secret billion-dollar stock opportunity The world's biggest tech company forgot to show you something, but a few Wall Street analysts and the Fool didn't miss a beat: There's a small company that's powering their brand-new gadgets and the coming revolution in technology. And we think its stock price has nearly unlimited room to run for early in-the-know investors! To be one of them, just click here.
Suzanne Frey, an executive at Alphabet, is a member of The Motley Fool's board of directors. Brian Stoffel owns shares of Alphabet (A shares), Alphabet (C shares), and Facebook. The Motley Fool owns shares of and recommends Alphabet (A shares), Alphabet (C shares), and Facebook. Try any of our Foolish newsletter services free for 30 days. We Fools may not all hold the same opinions, but we all believe that considering a diverse range of insights makes us better investors. The Motley Fool has a disclosure policy.