10 Metrics Capture NVIDIA's Mind-Boggling Fiscal 2017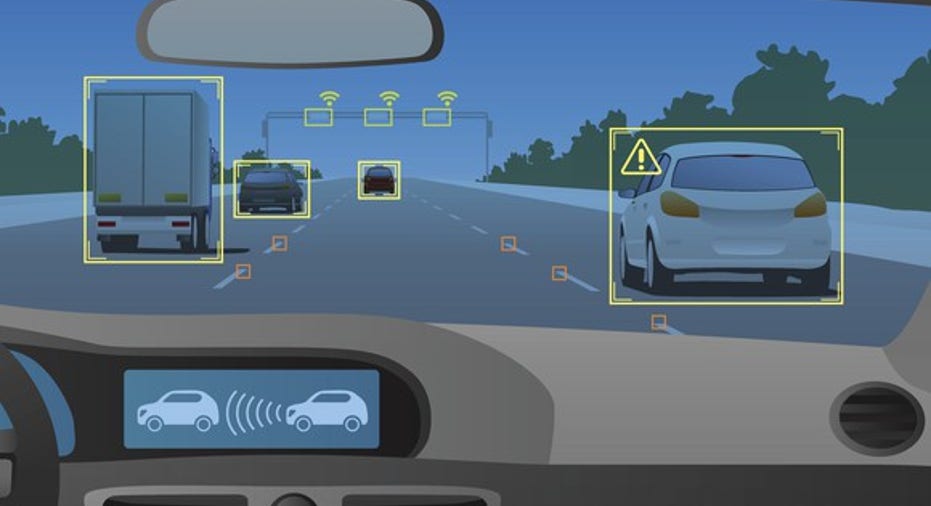 In NVIDIA's (NASDAQ: NVDA) fiscal 2017, which ended on Jan. 29 2017, it's fair to say that the visual computing company absolutely crushed it. And,apparently, investors couldn't agree more. Shares are up more than 200% during the past twelve months.
With NVIDIA releasing its annual report earlier this month, now is a good time for investors to go back and look at the company's full-year performance. Unsurprisingly, a glance at some of the key metrics behind the company's growth easily reveals why the market was so bullish on the stock during this period.
Image source: Getty Images.
38%: Revenue surged year over year. Fortunately, the growth wasn't contained to a single product type, but rather driven by each of the company's market platforms: gaming, professional visualization, datacenter, and automotive.
270 basis points: NVIDIA's gross profit margin increased 270 basis points, from 56.1% in fiscal 2016 to 58.8% in fiscal 2017. The more lucrative profit margin reflected "growth of our GPU computing platforms for cloud, deep learning, AI, and graphics virtualization, and decreased sales volumes of lower margin products."
3%: Despite the company's surging revenue, operating expenses increased just 3% year over year, from $2.06 billion to $2.1 billion. The slight increase, NVIDIA said, was due to headcount growth. But this increase was "partially offset by lower litigation and restructuring expenses."
171%: With revenue increasing sharply, gross profit margin expanding, and operating expenses only rising slightly, NVIDIA's net income exploded. Total net income increased 171% year over year, from $614 million to $1.7 billion. On a per share basis, net income increased 138%, from $1.08 in fiscal 2016 to $2.57 in fiscal 2017.
$1 billion: NVIDIA repurchased $1 billion worth of its own shares in fiscal 2017 and plans to repurchase $1.25 billion shares in fiscal 2018.
$261 million: With the help of a boost to the company's dividend in November, increasing it from $0.46 per share on an annual basis to $0.56 per share, the company paid out $261 million in dividends during fiscal 2017 -- up from $213 million in dividends in 2016.
$6.8 billion: NVIDIA wrapped up the year with $6.8 billion worth of cash, cash equivalents, and marketable securities, up from $5.04 billion in fiscal 2016.
39%: NVIDIA's GPU business, which accounts for 84% of total revenue, fired on all cylinders. GPU revenue increased from $4.2 billion in fiscal 2016 to $5.8 billion in fiscal 2017, rising 39%.
145%: While NVIDIA's GPU business was primarily driven by higher sales of its high-end GeForce GPU products for gaming. Datacenter revenue, which accounts for a smaller portion of GPU sales, soared 145%. The increase, NVIDIA said, reflected "strong demand for deep learning training for AI, cloud, accelerated, and virtualized computing, and initial DGX-1 sales."
47%: NVIDIA's smaller Tegra Processor segment, which accounts for about 12% of total sales, saw its revenue soar 47%. "This was driven by an increase of over 50% in sales of Tegra products and services serving automotive systems and an increase of almost 50% in gaming development platforms compared to last year," NVIDIA said in its 10-K.
In NVIDIA's fiscal 2018, the company will be up against tougher comparisons and higher expectations from investors. Of course, this doesn't automatically mean the stock is destined to underperform this year. But after such a phenomenal year for the stock, investors should be sure to not only consider the implications of the company's recent underlying performance, but also the stock's pricier valuation.
Find out why Nvidia is one of the 10 best stocks to buy now
Motley Fool co-founders Tom and David Gardner have spent more than a decade beating the market. (In fact, the newsletter they run, Motley Fool Stock Advisor, has tripled the market!*)
Tom and David just revealed their ten top stock picks for investors to buy right now. Nvidia is on the list -- but there are nine others you may be overlooking.
Click here to get access to the full list!
*Stock Advisor returns as of February 6, 2017
Daniel Sparks has no position in any stocks mentioned. The Motley Fool owns shares of and recommends Nvidia. The Motley Fool has a disclosure policy.