10 fast-food restaurants with the highest customer satisfaction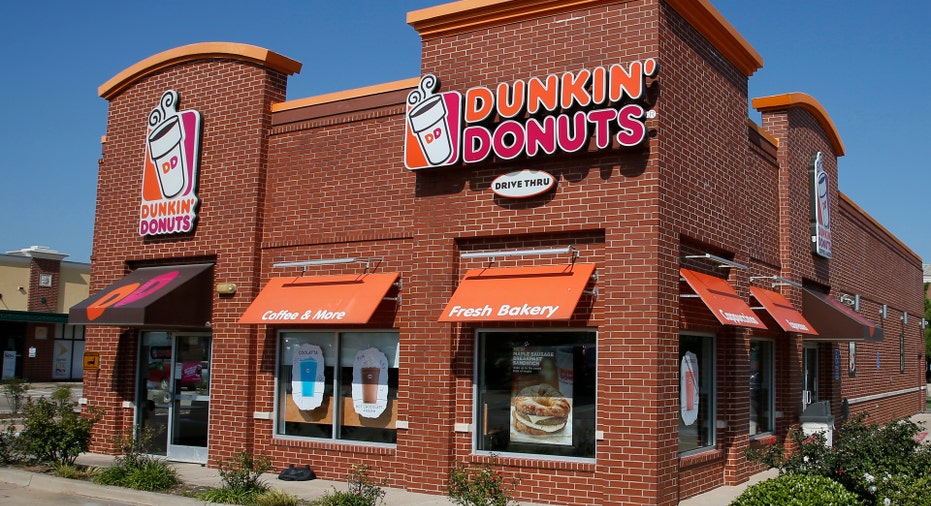 Customer satisfaction is critical to any restaurant's long-term success. Diners who are thrilled with their experiences tend to become repeat visitors, while also enthusiastically recommending the business to friends. This virtuous cycle boosts sales and profit growth while keeping marketing costs to a minimum.
Here are the fast-food restaurants that dominated the latest annual ranking by the American Customer Satisfaction Index.
10. Little Caesars
Pizza specialists take up three of the top 10 spots, thanks to their focus on value and speed. Little Caesars remains high on this year's list, but also suffered from the biggest drop in satisfaction of the group as its score dipped to 78% from 81% in 2016.
9. KFC
KFC, owned by Yum Brands (NYSE:YUM), has cashed in on its strong customer-satisfaction levels. In fact, they helped the fried-chicken titan just post its best year of sales growth since 2012. Its 2% revenue uptick was still far below Yum Brands' Taco Bell, though, which expanded by a hefty 6% in 2016.
8. Domino's
Domino's (NYSE:DPZ) stock has trounced the market lately, thanks to its delivery-powered sales growth. A capital-light business model -- most of its locations don't have eat-in space at all -- means that more of its revenue trickles down to the bottom line. Earnings jumped a healthy 11% in its most recent fiscal year.
7. Dunkin Donuts 
Dunkin Brands' (NASDAQ:DNKN) Dunkin Donuts saw its satisfaction score slip this year, but the chain still stayed on top of chief rival Starbucks (NASDAQ:SBUX), which didn't crack the top 10. Both coffee specialists are struggling with declining customer traffic, so breakfast fans can expect fierce competition as the companies battle for breakfast market share.
6. Chipotle Mexican Grill
Chipotle's (NYSE:CMG) slow recovery continued this year as its satisfaction score crept up by a point, to put it in sixth place. The Tex-Mex giant has been spending more cash on labor to better staff its restaurants and keep them sparkling clean. However, a new food-safety incident and the slump it caused the stock suggests it has a long road ahead toward full recovery.
5. Arby's
Customers gave Arby's high marks this year as the fast-food chain tied with fellow sandwich specialist, Subway. With most of its business centered around the lunch hour, Arby's success at quickly delivering a variety of high-quality food has been critical. Its brand emphasis on meat resonates with hungry consumers, too.
4. Subway
Subway's focus on fresh ingredients and its highly efficient ordering system make it difficult for competitors to beat the sandwich giant on speed or value. But while the company gets top marks in diner satisfaction, it has more work to do at protecting customer loyalty in the wake of negative press.
3. Papa John's
Papa John's (NASDAQ:PZZA) trounces all the other pizza chains on this list, which points to continued solid growth for the delivery specialist. Its stock, meanwhile, hasn't had nearly the run that rival Domino's has enjoyed (it's up 200% in the past five years compared to a 450% spike for Domino's). Management is aiming to take advantage of that gap by using debt to repurchase a significant portion of its outstanding shares.
2. Panera Bread
Casual-dining leader Panera Bread's second-place showing is a testament to the strength of this founder-led business. Unfortunately for investors, it's no longer possible to own a piece of this highly regarded, fast-growing sandwich chain. The company was taken off the market this year in a $7.5 billion acquisition.
1. Chick-fil-A
Customers love many aspects of Chick-fil-A's business. The high points include: a menu that pairs its hit chicken sandwiches with plenty of limited-time offerings, an ordering system that helps it process huge customer volumes, and a network of clean, well-maintained restaurants that cater particularly well to families.
Chick-fil-A not only scored the top spot in this year's customer-satisfaction list, but its rating left all other limited-service restaurants well behind for yet another year.
10 stocks we like better than Papa John's International When investing geniuses David and Tom Gardner have a stock tip, it can pay to listen. After all, the newsletter they have run for over a decade, Motley Fool Stock Advisor, has tripled the market.*
David and Tom just revealed what they believe are the 10 best stocks for investors to buy right now... and Papa John's International wasn't one of them! That's right -- they think these 10 stocks are even better buys.
Click here to learn about these picks!
*Stock Advisor returns as of August 1, 2017
Demitrios Kalogeropoulos owns shares of Chipotle Mexican Grill, Dunkin' Brands Group, and Starbucks. The Motley Fool owns shares of and recommends Chipotle Mexican Grill and Starbucks. The Motley Fool recommends Dunkin' Brands Group. The Motley Fool has a disclosure policy.