10 Countries (Aside From the U.S.) Where Some Form of Medical Marijuana Is Legal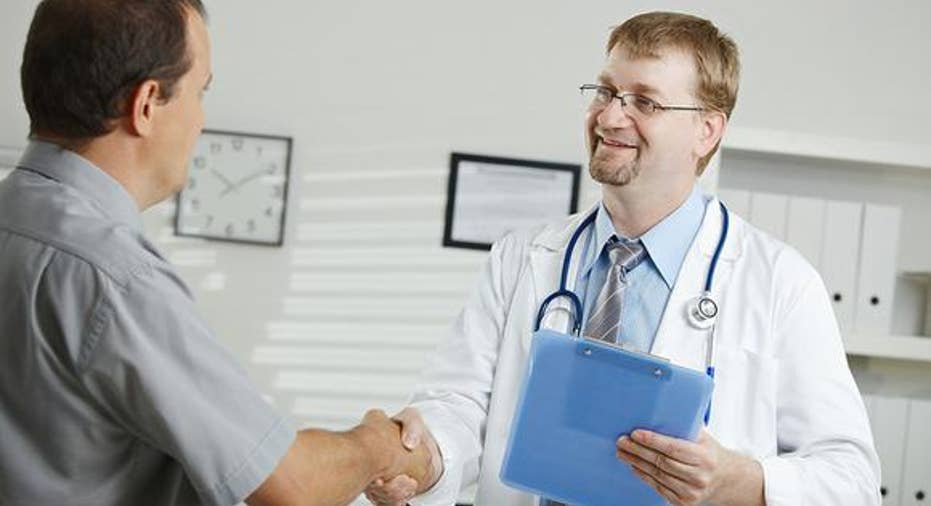 Since 1996, two dozen states have approved medical marijuana laws in the U.S. The most recent was Pennsylvania, which passed medical marijuana legislation just last month. We've also witnessed four states legalize the sale of recreational marijuana.
For medical marijuana patients, approval of the drug at the state level means possible new pathways to treatment. Though each state typically differs on what diseases and disorders qualify, glaucoma, epilepsy, and most terminal cancers are ailments that commonly fit the bill. For the states themselves, legalization is primarily motivated by the additional revenue-generating potential. Since marijuana is taxed, medical marijuana provides a way for states to funnel extra money to schools or law enforcement.
10 countries (aside from the U.S.) where medical marijuana is legal But marijuana's expansion is particularly fancied by investors. And who can blame them, with ArcView Market Research calling for 30% compound annual growth for the industry between 2016 and 2020 in the U.S.? However, it's not just the U.S. that offers the marijuana industry an intriguing growth opportunity. Here are 10 other countries aside from the U.S. where medical marijuana is currently legal in some form.
1. Canada Our neighbors to the north are currently working on specifics that could allow for the use of recreational marijuana. But when it comes to medical cannabis, Canada legalized its use back in 2001. Based on data from 680 News, some 28,000 people are licensed to use medical marijuana in Canada, with a total of 29 producers licensed by the federal government.
Image source: Flickr user Vic.
2. Australia Less than three months ago the Australian Parliament passed the Narcotic Drugs Act, which will allow for cannabis to be grown for medical and scientific purposes. Australian lawmakers still need to develop regulations for the country's now-infant medical marijuana industry, and growers will need to apply for production licenses before patients have regular access to medical marijuana.
3. NetherlandsThe Netherlands may be best known for its "pot shops," but it also has a small medical marijuana industry. Netherlands' Ministry of Health, Welfare, and Sport has commissioned just one company, Bedrocan Cannabis, to supply marijuana for medicinal use. Since few insurers are currently covering medical cannabis in the Netherlands, its use hasn't grown very quickly.
4. FranceFrance may not allow for the sale of medical marijuana in the traditional sense, but in early 2013 its Health Minister, Marisol Touraine, passed a decree allowing for the sale of medications that contain cannabis derivatives, such as cannabinoids. In Jan. 2014, France wound up approving GW Pharmaceuticals' Sativex, an oromucosal spray containing the cannabinoids CDB and THC that's designed to treat spasticity associated with multiple sclerosis.
5. UruguayUruguay is a game-changer, as it was the first country in the world to fully legalize the cultivation and sale of marijuana, be it recreational or medicinal, in May 2014. Two years later, Uruguay's legal cannabis industry is still playing catch-up with long-established home growers, but this appears to be a budding industry on all fronts.
Image source: GW Pharmaceuticals.
6. Romania Like France, Romania doesn't allow the outright use of medical marijuana. Instead, in late 2013 it approved the use of medicines containing marijuana derivatives to help ease patients' pain. Conditions include epilepsy, cancer, and multiple sclerosis -- and yes, GW Pharmaceuticals' Sativex is approved in Romania.
7. ChileFollowing a pilot program in 2014, Chilean President Michelle Bachelet signed a decree in 2015 that allows for the Institute of Public Health to manufacture cannabis for medical purposes, which includes the treatment of cancer, refractory epilepsy, and chronic pain derived from arthritis and multiple sclerosis. This new medical marijuana initiative is expected to help approximately 4,000 Chilean patients.
8. Czech RepublicMedical cannabis was approved for use in the Czech Republic in 2013, but its uptake has been extremely slow due to a host of factors. For example, cannabis can only be imported from the Netherlands via Bedrocan; a special electronic prescription is required from a specific group of medical professionals (i.e., not all physicians can prescribe medical marijuana); and medical marijuana is not covered by medical insurance, meaning its high price deters consumers.
9. ColombiaColombian President Juan Manuel Santos passed legislation this past December allowing for the use of medical marijuana. The move follows Colombia's 2012 legislation decriminalizing marijuana possession of up to 20 grams. Per Santos' decree, marijuana can be used to treat the sick, as well as be imported, exported, and studied scientifically.
10. Jamaica Last, but not least, in April 2015 Jamaica amended its drug laws, in effect decriminalizing the possession of up to two ounces of marijuana, and also allowing for the creation of a cannabis licensing authority that'll regulate cultivation and distribution of cannabis for medical and scientific use. Given Jamaica's rich history of growing marijuana and general proximity to the U.S., it could transform into a major medical marijuana supplier to the States.
Image source: Flickr user Oswaldo.
Tread wisely As you can see, marijuana's influence is spreading like a weed. Although recreational marijuana is where the big dollars have been in select U.S. states, the industry can still, as a whole, do quite well servicing medical marijuana patients.
Now, keep in mind that this expansion doesn't make marijuana a slam-dunk investment. In fact, in the U.S. it's a downright risky investment as long as the federal government maintains the substance's schedule 1 status. Without any alteration to Capitol Hill's current regulations, U.S.-based marijuana businesses will face higher taxes than normal businesses due to their inability to take deductions, and could have limited access to basic banking services, which increases security concerns and makes expanding difficult.
Marijuana remains a fast-growing and intriguing industry, but it simply doesn't appear ready for long-term investors as of yet.
The article 10 Countries (Aside From the U.S.) Where Some Form of Medical Marijuana Is Legal originally appeared on Fool.com.
Sean Williamshas no material interest in any companies mentioned in this article. You can follow him on CAPS under the screen nameTMFUltraLong, track every pick he makes under the screen name TrackUltraLong, and check him out on Twitter, where he goes by the handle@TMFUltraLong.The Motley Fool has no position in any of the stocks mentioned. Try any of our Foolish newsletter servicesfree for 30 days. We Fools may not all hold the same opinions, but we all believe thatconsidering a diverse range of insightsmakes us better investors. The Motley Fool has adisclosure policy.
Copyright 1995 - 2016 The Motley Fool, LLC. All rights reserved. The Motley Fool has a disclosure policy.