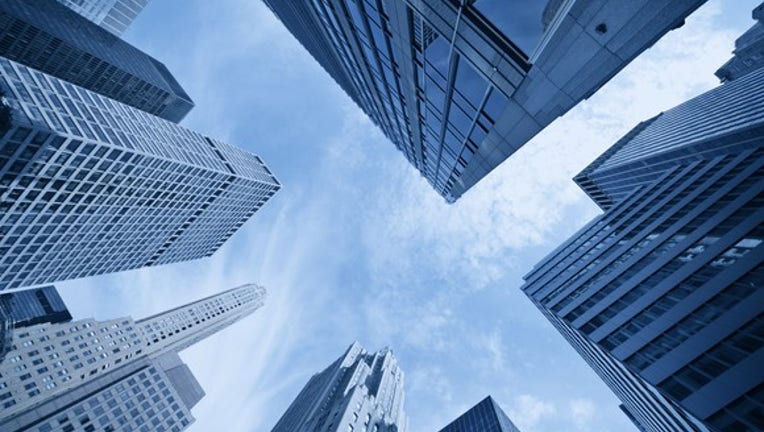 Ever since the financial crisis, people have bemoaned too-big-to-fail banks, yet these institutions continue getting bigger. Following first-quarter earnings season, here are the 10 biggest banks in America:
*Includes only commercial banks based in the United States. **As of March 31, 2017. Data source: YCharts.com.
While most people tend to associate size with strength and competitive advantage, it cuts both ways in the bank industry.
The nation's biggest banks, the so-called global systematically important banks, or G-SIBs, including JPMorgan Chase, Bank of America, and Citigroup, all have to hold more capital than smaller and simpler banks.
JPMorgan Chase must set aside 3.5% more of its capital, Citigroup faces a 3% surcharge, and Bank of America is at 2.5%. This may not seem like a lot, but every bit of lost leverage matters in an industry as fiercely competitive as banking.
Another benefit that smaller banks have is that they can continue to grow by merging with or acquiring other banks. JPMorgan Chase, Bank of America, and Wells Fargo aren't as lucky. Because they each hold more than 10% of the nation's deposits, they're prohibited by law from acquiring more depository institutions.
Being big isn't all it's cracked up to be when it comes to banking. Image source: Getty Images.
On the other hand, there are advantages when it comes to size. In the first place, bigger banks tend to benefit from economies of scale, making them more efficient on a size-adjusted basis than regional or community banks.
With size also comes diversity of assets, reducing a bank's concentration in any particular area. Big banks tend to operate nationally or globally, instead of regionally or locally. Large banks like JPMorgan Chase, Bank of America, and Citigroup, in particular, also balance out their commercial banks with investment banks, further diversifying their revenue streams and reducing risk.
Finally, big banks have big budgets to invest in things like heightened compliance requirements or innovative new technologies. This has helped all of these banks emerge as leaders of both online and mobile banking. At the end of the first quarter, for instance, Bank of America, JPMorgan Chase, and Wells Fargo had a combined 70 million active users of their mobile banking apps.
There are thus pluses and minuses to being among the nation's 10 biggest banks by assets. In the final analysis, in turn -- at least when it comes to bank stocks -- size alone matters less than one might think.
10 stocks we like better than Bank of AmericaWhen investing geniuses David and Tom Gardner have a stock tip, it can pay to listen. After all, the newsletter they have run for over a decade, Motley Fool Stock Advisor, has tripled the market.*
David and Tom just revealed what they believe are the 10 best stocks for investors to buy right now... and Bank of America wasn't one of them! That's right -- they think these 10 stocks are even better buys.
Click here to learn about these picks!
*Stock Advisor returns as of May 1, 2017
John Maxfield owns shares of Bank of America, US Bancorp, and Wells Fargo. The Motley Fool has no position in any of the stocks mentioned. The Motley Fool has a disclosure policy.