1 Wonder Drug Sends Bristol-Myers Squibb Co. Rocketing 13% Higher in April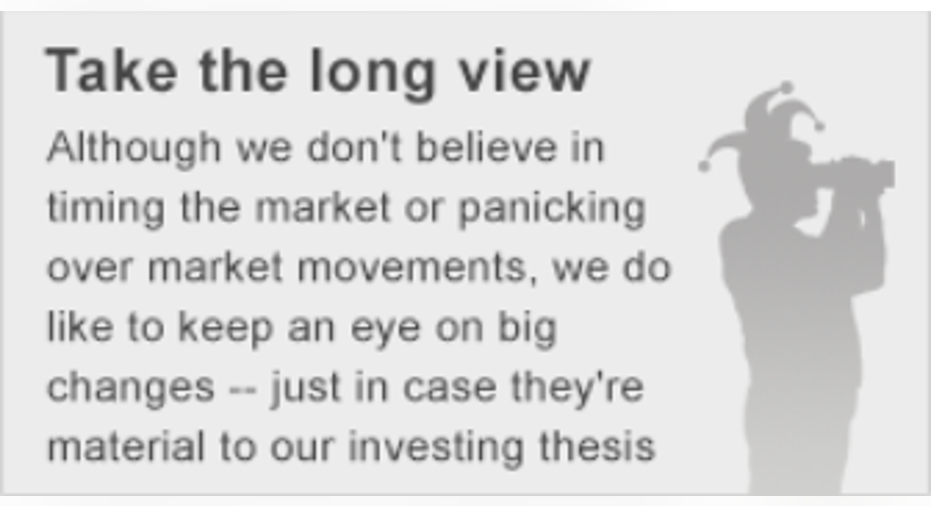 Image source: Bristol-Myers Squibb.
What: Shares of Bristol-Myers Squibb (NYSE: BMY), one of the largest pharmaceutical giants in the U.S., vaulted higher by 13% in April and touched a 17-year high, according to data from S&P Global Market Intelligence. The primary reason behind Bristol-Myers' big month was the release of better-than-expected first-quarter results and the utter dominance of its cancer immunotherapy wonder drug, Opdivo.
Image source: Bristol-Myers Squibb.
So what: For the first quarter, Bristol-Myers reported $4.39 billion in revenue, a 9% increase from the prior-year quarter, driven by a whopping $704 million in Opdivo sales. Eliquis, which is a blockbuster blood thinner co-developed with Pfizer, was also a solid performer with $734 million in sales. Sales would have grown by 34% on a currency adjusted basis had Abilify sales not fallen by 94% due to an expiring patent and the introduction of generic competition, and Bristol-Myers not lost its North American rights to Erbitux in a deal restructuring with Eli Lilly. Erbitux contributed $165 million in sales in Q1 2015.
Adjusted profits for the quarter improved modestly to $0.74 in EPS from $0.71 in the prior-year period. Comparatively, Wall Street was looking for just $0.65 in EPS and $120 million less in total sales. Furthermore, Bristol-Myers updated its full-year guidance, boosting its EPS range to $2.50-$2.60 from a prior forecast of $2.30-$2.40. However, it also reduced its worldwide revenue forecast from mid-single-digit percentage growth to low-single-digit percentage growth.
Now what: It's safe to say that Bristol-Myers Squibb is no longer as inexpensive as it used to be. Shares are now trading at 22 times forward earnings, which is certainly aggressive relative to its peers.
However, Bristol-Myers Squibb has Opdivo to thank for its recent success, and chances are that the Opdivo train hasn't left the station yet. Already approved to treat advanced melanoma, second-line advanced renal cell carcinoma, and second-line advanced non-small cell lung cancer (NSCLC), Opdivo is being studied in dozens of additional monotherapy and combination trials for solid tumors. Given its incredible efficacy in boosting the immune system of cancer patients, chances are Opdivo's label will continue to expand.
Opdivo is also running circles around its primary rival Keytruda from Merck . Keytruda sales totaled $249 million in Q1, which is nothing to sneeze at. But considering that Keytruda was the first approved PD1-inhibiting drug, Opdivo's ascent is all the more amazing. The primary difference between the two appears to be Opdivo's wide-open indication in second-line NSCLC compared to Keytruda, which is only approved to treat patients with high PD-L1 expressing tumors. Don't get me wrong, both Merck's Keytruda and Bristol-Myers' Opdivo have excellent futures as cancer treatments, but Opdivo is far and away the leader here.
As long as Bristol-Myers can continue to grow its immunotherapy franchise along with Eliquis and Orencia, it could command a premium price to its peers, or it may even draw the attention of a larger suitor (ahem, Pfizer) eager to boost its languishing growth.
The article 1 Wonder Drug Sends Bristol-Myers Squibb Co. Rocketing 13% Higher in April originally appeared on Fool.com.
Sean Williamshas no material interest in any companies mentioned in this article. You can follow him on CAPS under the screen nameTMFUltraLong, track every pick he makes under the screen name TrackUltraLong, and check him out on Twitter, where he goes by the handle@TMFUltraLong.The Motley Fool has no position in any of the stocks mentioned. Try any of our Foolish newsletter servicesfree for 30 days. We Fools may not all hold the same opinions, but we all believe thatconsidering a diverse range of insightsmakes us better investors. The Motley Fool has adisclosure policy.
Copyright 1995 - 2016 The Motley Fool, LLC. All rights reserved. The Motley Fool has a disclosure policy.