1 Way Apple Inc. Might Make the iPhone 8 Better Than the iPhone 7s Plus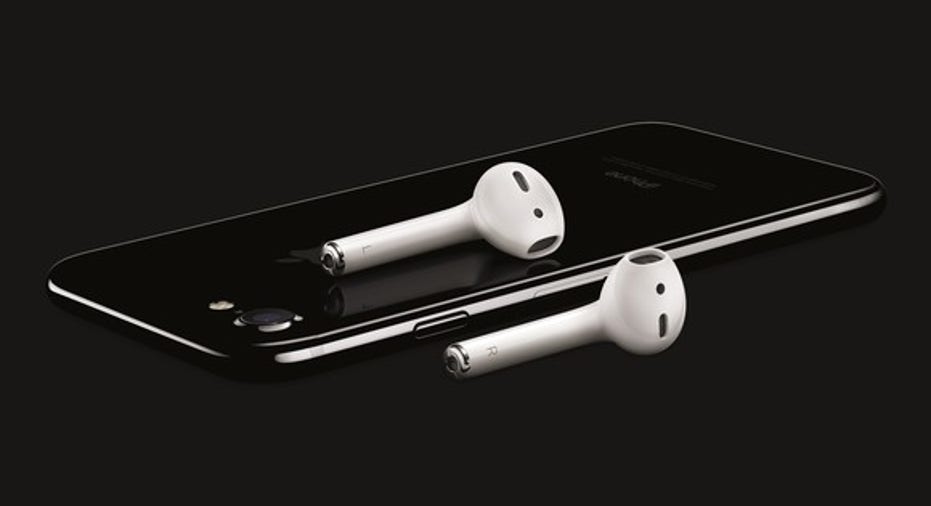 Later this year, Apple (NASDAQ: AAPL) is expected to launch three new smartphones: the iPhone 7s, iPhone 7s Plus, and iPhone 8. The first two are expected to be relatively straightforward upgrades to the current iPhone 7 and iPhone 7 Plus smartphones, with improvements in processor performance, wireless capabilities, and more, all in form factors that look like the current iPhones.
The iPhone 8 is believed to represent a radical redesign, packed with premium features that simply aren't yet viable to put in iPhones sold at the more traditional price points.
Image source: Apple.
A new leak that purportedly shows the molds of all three upcoming smartphones recently hit the web. If it's legitimate, it could shed some light on another way Apple hopes to differentiate the iPhone 8 from the lower-cost iPhone 7s Plus: the camera subsystem.
Vertical lenses instead of horizontal
The camera cutout on the purported mold of the iPhone 7s Plus looks identical to the one found on today's iPhone 7 Plus: two lenses -- one telephoto, one wide-angle -- situated next to each other horizontally.The mold of the iPhone 8, on the other hand, shows lenses stacked atop each other vertically, in accordance with many previous leaks that have hit the web over the past several weeks. The size of the rear-camera portion on the supposed iPhone 8 mold also looks substantially larger than the one on the purported iPhone 7s Plus.
What does this tell us?
According toMacRumors, the vertical-lens orientation is believed to "introduce better picture quality and perhaps augmented-reality functionality."Given that the iPhone 8 is expected to be quite a bit pricier than the iPhone 7s Plus for any given level of storage capacity, it makes sense that Apple would be able to use more sophisticated camera technology in the iPhone 8 than in the iPhone 7s Plus.
Differentiating solely based on so-called "augmented-reality functionality" could be interesting, but if Apple could also put a fundamentally higher-quality camera subsystem that delivers better photo and video quality even for standard use cases -- think better lenses, superior image sensors, and so on --- that could be a notable selling point.
The market already appears to have responded positively to the dual-lens camera that Apple included in the iPhone 7 Plus, so camera features and image quality are demonstrably important to prospective smartphone buyers. So it makes sense for Apple to segment its smartphones by camera quality and capabilities, too.
Apple should be able to drive a rich product mix this cycle
Although Apple's upcoming iPhone 8 should be relatively pricey, the leaks really do suggest that Apple is going all out with this device -- it's seemingly building the best device it reasonably can, but the company is going to charge customers more for it, since it's more expensive to build.
If Apple can properly market these features, and as long as customers find these features worthwhile, Apple may be set to enjoy a substantial boost in iPhone average selling prices in this coming product cycle.
10 stocks we like better than AppleWhen investing geniuses David and Tom Gardner have a stock tip, it can pay to listen. After all, the newsletter they have run for over a decade, Motley Fool Stock Advisor, has tripled the market.*
David and Tom just revealed what they believe are the 10 best stocks for investors to buy right now... and Apple wasn't one of them! That's right -- they think these 10 stocks are even better buys.
Click here to learn about these picks!
*Stock Advisor returns as of May 1, 2017
Ashraf Eassa has no position in any stocks mentioned. The Motley Fool owns shares of and recommends Apple. The Motley Fool has a disclosure policy.