1 Thing Wireless Carriers Don't Want You to Know About Smartphone Leasing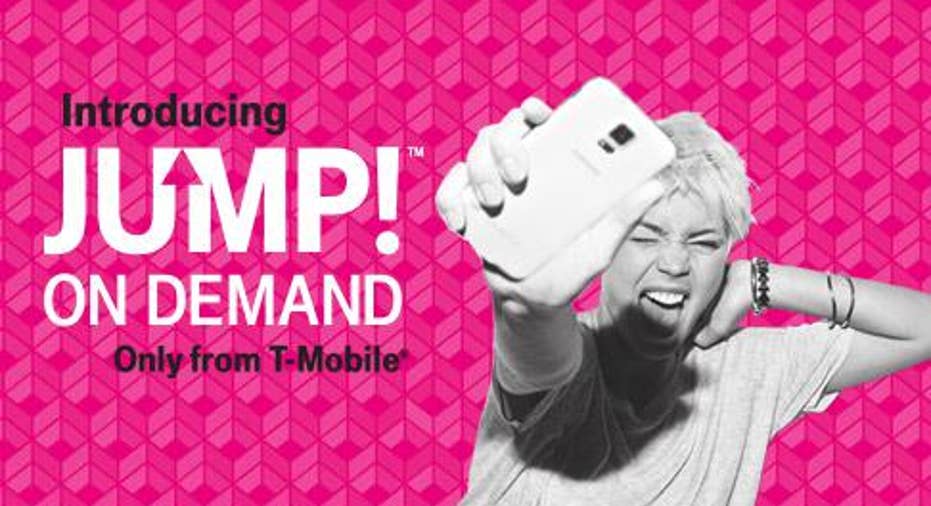 Image source: T-Mobile.
If you're looking to buy a new phone from T-Mobile or Sprint , you might be asked if you're interested in leasing the phone instead. The salesperson might mask it as an easy way to upgrade your phone more often or pay less per month, but any way they try to spin it, it's a lease.
Leases aren't inherently bad for consumers. There are quite a few instances where leasing might make sense for some people. For carriers, the financial gain is actually minimal compared to the standard equipment installment plans, offered by all four major carriers.
But there's a nice little accounting trick smartphone leases allow Sprint and T-Mobile to do that standard installment plans don't.
Depreciation expenseWhen you lease a phone from Sprint or T-Mobile, you don't actually own the phone. The carrier owns it, and it holds it as an asset on its balance sheet.
But a brand-new iPhone 6s is worth much more today than a used iPhone 6s will be worth 18 months from now when the iPhone 7s comes out and the lease is up. So, the carrier is able to depreciate the value of the smartphone on its balance sheet, and that expense goes on the income statement under depreciation.
Both Sprint and T-Mobile are fond of reporting their quarterly results with a big focus on EBITDA -- earnings before interest, taxes, depreciation, and amortization. EBITDA is the same as net income with interest, tax, depreciation, and amortization expenses added back in. As you can see, the higher the depreciation expense, the higher the EBITDA metric.
Impact on Sprint and T-MobileSprint benefited to the tune of $400 million to $500 million in each of the first three quarters of fiscal 2015 due to increased depreciation expenses. The impact at T-Mobile is less noticeable, with its depreciation and amortization expense increasing a more modest $276 million in 2015.
Pacific Crest analyst Michael Bowen estimates that Sprint's cash-adjusted EBITDA margin will be approximately 28% lower in 2016 compared to its reported adjusted EBITDA due to the carrier's heavy reliance on leasing. During the company's fiscal third quarter, 55% of Sprint's postpaid device sales were leased.
T-Mobile has much less of a focus on leasing. Its leasing program operates under JUMP! On Demand, which allows subscribers to upgrade their phone up to three times a year. On the company's fourth-quarter earnings call, management noted that the positive impact from leasing and its Data Stash program (which lets subscribers rollover unused data for up to 12 months) was $187 million.
However, T-Mobile does expect that number to expand to $700 million to $1 billion in 2016 as it benefits from a full year of running JUMP! On Demand. That should produce a more modest 7% to 11% impact on EBITDA margin based on T-Mobile's EBITDA outlook and analysts' consensus estimate for T-Mobile's 2016 revenue.
As the percentage of customers on Sprint or T-Mobile's leasing plans increases, both companies will show inflated EBITDA numbers. That can provide the illusion of more growth or profitability than actually exists.
The article 1 Thing Wireless Carriers Don't Want You to Know About Smartphone Leasing originally appeared on Fool.com.
Adam Levy has no position in any stocks mentioned. The Motley Fool has no position in any of the stocks mentioned. Try any of our Foolish newsletter services free for 30 days. We Fools may not all hold the same opinions, but we all believe that considering a diverse range of insights makes us better investors. The Motley Fool has a disclosure policy.
Copyright 1995 - 2016 The Motley Fool, LLC. All rights reserved. The Motley Fool has a disclosure policy.