1 Stunning Infographic Shows Just How Large Marijuana Has Become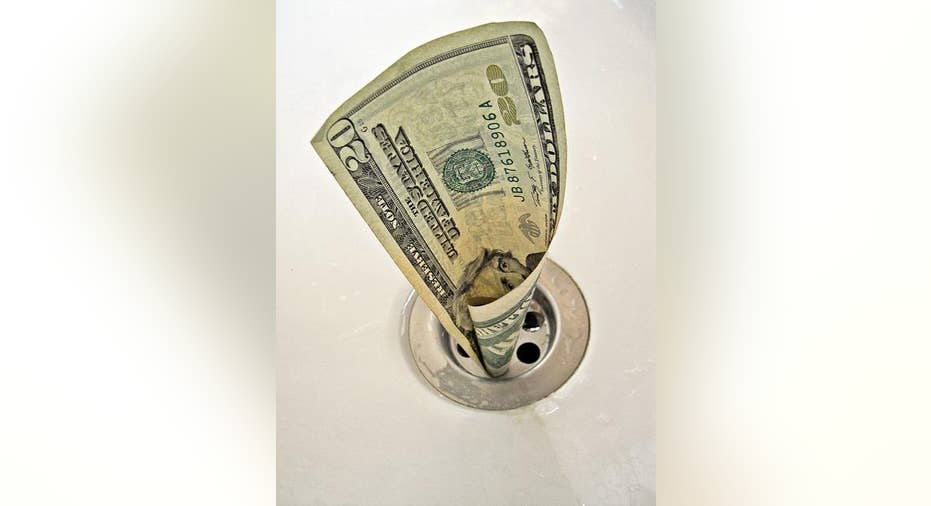 Image source: Flickr user Cannabis Culture.
It may have seemed like a long shot 20 years ago, when California became the first state to allow doctors to prescribe marijuana for compassionate medicinal use, but today the marijuana industry has grown into a veritable giant.
In just the past two decades we've seen 23 states (including California) legalize the prescription of marijuana for certain ailments. The list of qualifying diseases and disorders for a medical marijuana prescription tends to vary from state to state, but many types of terminal cancers and glaucoma are commonly accepted ailments where medical marijuana may be of use.
Beginning in 2012 we also saw residents in Colorado and Washington vote to legalize recreational marijuana. In the 2014 elections, Oregon and Alaska joined as well. Recreational marijuana sales have generally left medical sales in the dust, with Colorado reporting $996.2 million in legal recreational and medical marijuana sales in 2015. Of this nearly $1 billion in sales, $587.8 million came from recreational marijuana, according to Colorado's Department of Revenue, an 88% year-over-year increase, and about $180 million more in sales than medical marijuana.
The quicker the marijuana industry expands, presumably the more credence Congress will need to pay it. Colorado's legislature certainly can't complain, with the state bringing in about $135 million in tax revenue and licensing fees in 2015. Some of this money will be earmarked for state schools, with other funds being diverted to law enforcement, drug abuse programs, and a General Fund.
Putting marijuana's sales in context These are great numbers, but they don't offer any context to suggest how big these sales really are (namely because marijuana hasn't been legal before). For that we'll turn to infographic-based data aggregating company Statista, which has a brand-new way of allowing the consumer to visualize just how big the marijuana industry has become.
Statista's solution was to examine how legal marijuana sales in 2015 compared to nine various popular household food and beverages brands in 2014 in terms of annual sales as reported by their respective companies. These aren't necessarily cherry-picked brands, either. These are popular household items, including Oreo cookies, DiGiorno pizza, Pringles chips, and even Girl Scout Cookies, as well as Dasani water. The results are astonishing.
Image source:Statista.
Legal marijuana sales are more than three times greater than Dasani's annual sales, more than four times higher than Girl Scout Cookies' annual revenue, nearly five times higher than Oreo's annual sales, and almost seven times that of Pringles. In fact, you'd need to add the sales of Twizzlers, Nabisco Wheat Thins, Blue Diamond, Pringles, Blue Bell ice cream, Oreo, and Girl Scout Cookies together just to more or less equal the annual sales total of legal marijuana in 2015.
And like most estimates, Statista anticipates the legal marijuana industry will grow even larger this year, to an estimated $4.3 billion.
Some analyses have called for even more robust marijuana sales growth, with ArcView Market Research suggesting that legal marijuana sales could gallop higher by 30% per year between 2016 and 2020 to approximately $22 billion. Most of these estimates assume no nationwide legalization, but if the federal government does change its mind, some estimates on marijuana market value could reach as high as $35 billion.
Not so fastBut before you jump at the chance to throw your money at what appears to be America's fastest growing industry, you'll want to keep a few things in mind. Namely, that there are a handful of big-picture issues that could stymie the success of marijuana businesses despite the continuing growth in legal marijuana sales.
Image source: Oregon Department of Transportation via Wikimedia Commons.
The primary issue for the marijuana industry is that there are genuine safety concerns that are still left unaddressed. Concerns exist regarding marijuana users driving while under the influence of the substance and how that might impair their reaction time. Additionally, there are worries about how regulators will keep a tight lid on marijuana-infused foods, known as edibles. When marijuana looks like a bud it's relatively easy to track, test, and keep tabs on; however, when it looks like a Rice Krispies treat or brownie it's a completely different ballgame. Ensuring edibles stay out of the hands of adolescents, and that the THC content in edibles is consistent from one batch to the next, remains a regulatory priority that's not yet been resolved.
There are logistical nightmares to marijuana's expansion as well. In Colorado, for instance, residents legalized the use adult use of marijuana. But that didn't stop three-quarters of the jurisdictions within the state from banning marijuana sales. It makes enforcing the law extremely tough when the laws governing legal marijuana sale and use can literally change from town to town or county to county.
Of course, there are also the two gravest concerns for potential investors: the inherent disadvantages marijuana businesses face while the federal government sits on its laurels.
Image source: TaxRebate.org.uk via Flickr.
Because marijuana businesses are selling a substance the federal government considers illegal, they're disallowed from taking normal business deductions, such as rent, when preparing their taxes. This sets marijuana businesses up to pay a much higher tax rate than any normal business would.
The other component here is that financial institutions want nothing to do with marijuana businesses. Banks fear the federal repercussions of offering basic banking services to a business involved in a substance that the federal government finds to be illicit and without any medical benefits. Even though some states do have laws in place allowing banks to work with marijuana-based companies, nearly all banks have chosen to just avoid the industry altogether. Without access to bank accounts and credit, security becomes a major concern for marijuana businesses.
This is a monstrously large group of obstacles for the industry to overcome -- and there's no telling if it'll be able to do so, even with the support of the public. Until we see genuine progress on legalization from Capitol Hill, you'll probably want to temper your investable expectations for marijuana.
The article 1 Stunning Infographic Shows Just How Large Marijuana Has Become originally appeared on Fool.com.
Sean Williamshas no material interest in any companies mentioned in this article. You can follow him on CAPS under the screen nameTMFUltraLong, track every pick he makes under the screen name TrackUltraLong, and check him out on Twitter, where he goes by the handle@TMFUltraLong.The Motley Fool has no position in any of the stocks mentioned. Try any of our Foolish newsletter servicesfree for 30 days. We Fools may not all hold the same opinions, but we all believe thatconsidering a diverse range of insightsmakes us better investors. The Motley Fool has adisclosure policy.
Copyright 1995 - 2016 The Motley Fool, LLC. All rights reserved. The Motley Fool has a disclosure policy.