1 Stock for Investing in the Internet of Things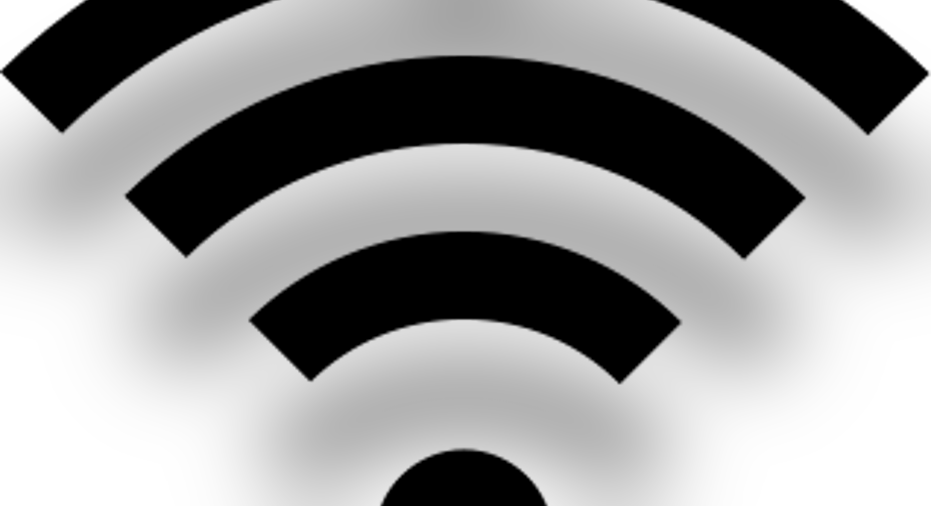 Image source: Wikimedia Commons.
With the development of smart homes, smart cars, and smart cities, the word "smart" is quickly becoming shorthand for Internet of Things connectivity -- and for good reason. The Internet of Things will enable functionality between seemingly disparate devices and use the resulting data to personalize user experiences and create a truly intelligent technological ecosystem that reshapes consumer and enterprise markets.
With research firm Gartnerestimating that the number of IoT-connected devices will grow 30% in 2016, there's already strong momentum building behind the pending revolution, and certain companies are positioned to see major benefits.
To get a survey of potential IoT winners, we asked three Motley Fool contributors to spotlight a pick for a top Internet of Things stock to invest in. Read on to learn which companies could benefit from the inter-device connectivity trend that will change everything from tech to consumer goods and healthcare.
Daniel B. Kline: In his keynote address at Deutsche Bank's 2016 Media, Internet, & Telecom Conference on March 8,Verizon CFO Fran Shammo admitted that the wireless phone business was no longer a growth opportunity. But while he doesn't expect to attract a lot more phone customers, he believes strongly that the Internet of Things will bring big opportunity for his company.
"When you think about the growth opportunities around consumption of video in that environment, you think about IoT, and smart cities, and all the applications that are coming which have to run over wireless networks ... there's still a lot of potential growth there," he said.
Basically, Shammo told the audience that in the next few years, every device will be connected, and that will require network capacity. Because Verizon has invested heavily in network infrastructure, he believes his company should be able to capitalize.
"The network is still how we build our brand ... and we continue to believe the network will be a differentiator for us going forward," he said.
Shammo is right. Verizon may not make IoT devices or even sell them, but it should clean up by selling access to its network. It's the same model phone companies used when the home security business first launched. Alarms required a phone line, albeit a little-used one, and the companies were happy to sell them -- making money as an infrastructure provider.
It may be a an old-school model, but it's an effective one that makes Verizon a de facto IoT player.
Tim Brugger:Synapticsfollowers may think it's too late to get on board the train. Thanks in part toyet another rumor of a buyout by a China-based investment group earlier this year, the maker of fingerprint sensors, mobile touchscreens, and related technologies isup over20% in value year to date. Why did Synaptics warrant an acquisition offer of $110 a share when it was trading at just $62.05 at the time? Making forays into a key IoT market is a big reason why.
One of the fastest growth areas within IoT, smart cars, may also prove to be the first that enjoys widespread adoption. A recent studysuggests that new-car buyers are more concerned with a car's infotainment system, the technology behind it, and seamless integration with smartphones than actual driving performance. And nearly 40% of the drivers asked said they'd change auto manufacturers if their first choice didn't offer a "smart" infotainment system.
Strange as consumers' changing habits may sound to avid drivers, it's music to the ears of Synaptics shareholders. Synaptics offers a suite of automotive-specific touch, display, and biometric solutions, which are already included in several of the world's largest automakers.
Nearly 90% of Synaptics revenue was mobile-related last quarter, and consumers have spoken: Our cars are quickly becoming the ultimate mobile device, and Synaptics is poised to go along for the ride. Synaptics' forward price-to-earnings ratio of 26 may scare some potential investors, but it shouldn't. Looking even further ahead, Synaptics is trading at a mere 12 times future earnings, and it will continue to grow right along with consumers' love for smart cars.
Keith Noonan:AT&T has developed a reputation as a low-risk, low-growth stock backed by its strong position in wireless and a great dividend -- and it's true that Big Blue has recently held strong while the broader tech sector has dipped -- but the company's outlook is more exciting than its safe reputation suggests. AT&T is looking to the Internet of Things as a growth avenue that could branch its business into new spaces while also improving its wireless stronghold, and the company could play a formative role in the IoT tech push.
The mobile device will likely be at the center of the Internet of Things transition, and AT&T's wireless networks are on track to see data booms that create new demand for the company's storage, processing, and interface capabilities at the consumer and industrial levels. The company already counts more than 26 million IoT devices connected on its North American networks, and the company is in the midst of developing and testing 5G technologies that will pave the way for the next generation of IoT innovations.
AT&T is partnering with a range of companies, including Ericsson, Intel, and General Electric, to test and expand the IoT capabilities of its networks, and the company is also indicating that its DirecTV wing and related wireless broadband tests have already proved to be assets in developing and rolling out 5G technologies. With estimates that 5G could deliver a hundredfold increase over top 4G speeds and a thousandfold increase in data load, network advances could be the key to the IoT revolution and position AT&T as a major beneficiary of inter-device connectivity.
Priced at just 13 times projections for forward earnings and packing a dividend yield of roughly 5% in addition to a formative position in the big connectivity push, AT&T looks to be a top Internet of Things stock.
The article 1 Stock for Investing in the Internet of Things originally appeared on Fool.com.
Daniel Kline has no position in any stocks mentioned. Keith Noonan has no position in any stocks mentioned. Tim Brugger has no position in any stocks mentioned. The Motley Fool owns shares of General Electric Company. The Motley Fool recommends Gartner, Intel, and Verizon Communications. Try any of our Foolish newsletter services free for 30 days. We Fools may not all hold the same opinions, but we all believe that considering a diverse range of insights makes us better investors. The Motley Fool has a disclosure policy.
Copyright 1995 - 2016 The Motley Fool, LLC. All rights reserved. The Motley Fool has a disclosure policy.