1 Reason Why Veeva Systems Could Still Have Many Years of Growth Ahead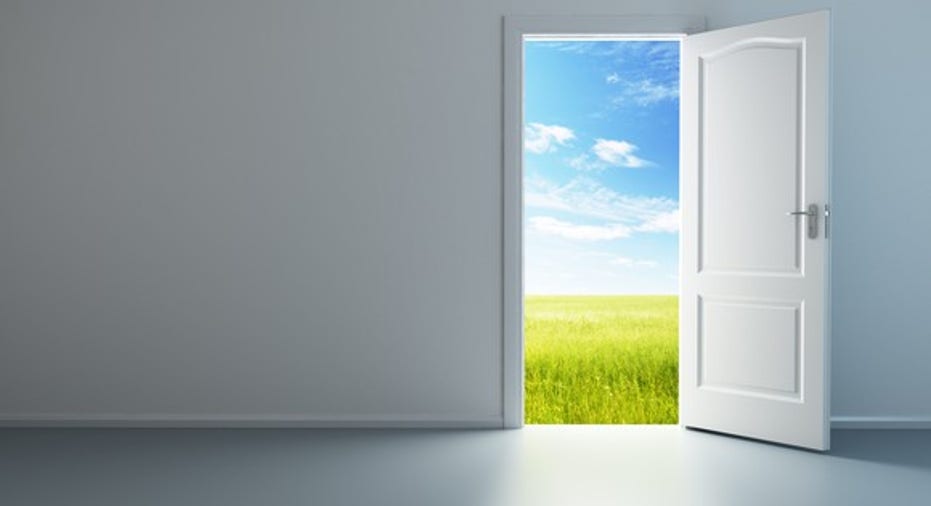 Cloud software vendor Veeva Systems (NYSE: VEEV) has had some extraordinary success selling its products to companies in the life sciences. It is now preparing to extend its reach into other industries, and long-term investors should be excited about the potential for the long runway of growth that could result.
Image source: Getty Images.
A long-awaited move
Veeva has built an impressive growth story in its short history as a public company. It came into being a decade ago when founder Peter Gassner, a senior vice president ofsalesforce.comat the time, recognized the potential of designing cloud-based applications to address the needs of companies in the life sciences. Although cloud-based software-as-a-service was far from accepted at that time, the business has taken off, with company revenue growing at a scorching 43% compound annual growth rate since 2013.
Analysts have been probing Veeva management for years on plans to expand beyond life sciences,as the company's formula for success seemed applicable to a broader arena. Before last year, the company deflected the questions as it continued to focus on its core market. In reality, Veeva wasn't entirely free to make the move in its earlier years anyway. Its S-1 filing with the SEC at the time of its IPOin 2013 revealed an agreement with Salesforce that restricted sales of its solutions to drugmakers in the pharmaceutical and biotechnology industries unless Salesforce granted explicit permission to do otherwise. That agreement expired in September 2015, and in early 2016 the company began dropping hints that it was looking into opportunities in other vertical markets with a small, dedicated team. Details of the plan were finally released in the Q4 conference call two weeks ago.
Veeva decided that its highly successful quality management suite, with a roster of 100 customers that increased 80% in the last year, would make the right vehicle for its first foray outside of the company's historical market. It created a new brand, Vault QualityOne, and a go-to-market team led by an experienced senior vice president, setting up the organization in a way that clearly emphasizes the strategic importance of the effort.
Unlike Veeva's other products, QualityOne is not designed for a specific vertical industry. Instead, it is designed to broadly address manufacturing and highly regulated service industries of all types. Already the company has closed some initial deals, with a focus on chemical, consumer packaged goods, and cosmetics companies. But Veeva is clearly aiming at a much broader target market. Companies that are subject to government regulations or have health and safety concerns need to follow well-documented processes and maintain strict control over changes. These kinds of companies form the most immediate opportunity for Veeva, as they already understand the need for software and are often looking for ways to consolidate disparate systems and move to the cloud. But even companies in markets that do not have strict regulatory oversight are putting increased emphasis on quality-control practices in manufacturing operations in order to reduce costs and improve customer satisfaction.
Developing a sales force to call on completely new industries would be a challenge for any company, but Veeva may have a winning formula to apply. Management made clear that Veeva's way of doing things will be followed in this new venture just as it has within life sciences. The approach is to start with a product that is clearly better than existing solutionsand to work closely with early adopters to make them successful. The Veeva sales team then expands by reference selling to other departments and divisions within accounts and ultimately to other customers with similar problems to solve.
Success seems highly likely... and lucrative
Both Veeva's products and its well-conceived process of developing new growth areas are not so tailored to the life sciences industry that they can't be applied more broadly. Veeva's solutions are meant to standardize and control processes and documents across an entire enterprise -- needs that are present in one form or another across a wide range of businesses. And the company has honed a patient and methodical approach to developing adjacent business opportunities, based on strong customer relationships and a responsive product development team. There is a growing awareness of the benefits of cloud-based platforms in industry, with spending on cloud-based applications expected to grow as much as 20% annually in the next few years.
The rewards for this company with $544 million in annual revenue could be huge. Veeva management estimates that it is opening up another $1 billion in addressable market on top of its $7 billion opportunity in life sciences, but that is probably conservative. One recent study estimated that the global quality management software market will grow to $12 billion by 2024. And the company made clear that QualityOne is simply the first entry point for selling outside life sciences.
The impact of this move may not be immediate. On the Q4 conference call, the CFO said that this initiative is one of the key seeds Veeva is planting for long-term growth, and the horizon is three or four years -- or even more. But long-term investors should not fail to recognize the significance of this development. Veeva stock is pricey at over 13 times sales, but the prospects for a long era of rapid growth have improved significantly.
10 stocks we like better than Veeva SystemsWhen investing geniuses David and Tom Gardner have a stock tip, it can pay to listen. After all, the newsletter they have run for over a decade, Motley Fool Stock Advisor, has tripled the market.*
David and Tom just revealed what they believe are the 10 best stocks for investors to buy right now... and Veeva Systems wasn't one of them! That's right -- they think these 10 stocks are even better buys.
Click here to learn about these picks!
*Stock Advisor returns as of February 6, 2017
Jim Crumly owns shares of Salesforce.com and Veeva Systems. The Motley Fool owns shares of and recommends Veeva Systems. The Motley Fool recommends Salesforce.com. The Motley Fool has a disclosure policy.