1 Overlooked Threat TrueCar Investors Can't Afford to Ignore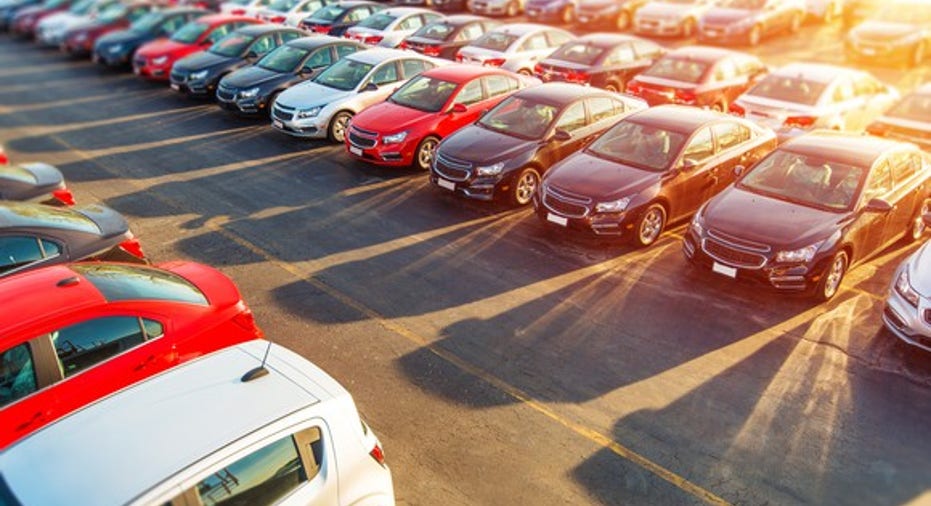 TrueCar (NASDAQ: TRUE) has been a serious rebound and success story after the company struggled through the end of 2015 before newly appointed CEO Chip Perry was able to repair a tense relationship with its dealership network and revive its bottom-line. With management's "Dealer Pledge" continuing to gain traction TrueCar is set up to have a strong 2017, but one concern investors need to be more aware of is growing competition, especially when it comes to one of TrueCar's most important assets: affinity partnerships.
TrueCar doesn't have a monopoly
One of the most overlooked downsides to owning shares of TrueCar is the difficulty in understanding the competition. In terms of website vehicle information, there are a plethora of sites such as Kelley Blue Book, J.D. Power, Edmunds.com, and there are plenty of options if consumers are looking to actually purchase a vehicle such as Cars.com and Autotrader, among others. But since many of TrueCar's competitors are privately held, most of the competition is overlooked and not considered by investors -- that's a mistake.
Image source: Getty Images.
In the most recent example, Edmunds, one of the industry's leading car shopping and information platforms, inked a deal with State Farm in the newest affinity partnership. For those unaware, an affinity partnership is essentially when a large group entity uses TrueCar, or in this case Edmunds.com, to run its car information/purchase program under its own name -- similar to a private label product, for marketing savvy folk.
For context, TrueCar's largest source of traffic and sales from its affinity groups is easily USAA, which also happens to be TrueCar's largest stockholder. In 2016 32% of TrueCar's unit sales were generated from its USAA partnership. That puts in perspective how important it is for TrueCar and its investors to retain these affinity deals and strike new ones. It's also why Edmunds.com's recent move should concern investors, even if you didn't have the competitor on the radar.
Why does it matter?
Edmunds.com's inaugural affinity brand is a cause for concern to TrueCar investors because it's one less affinity brand TrueCar can develop, and could be the first of many that choose competing companies over TrueCar: "Edmunds and State Farm have a common goal to be trusted partners for consumers' automotive needs, so combining our strengths online is a win-win for car shoppers," said George Kang, chief revenue officer at Edmunds, in a press release. "As we look to build an affinity program that offers additional value to consumers, State Farm's industry-leading brand is the obvious choice for our first program."
In its essence, Edmunds.com is making the car buying process simpler for State Farm consumers, as well as in general, and that's a direct strike at TrueCar's cornerstone business. Edmunds and State Farm likely share many consumers, and there's real value to their newly established partnership. And while TrueCar has reaccelerated its top-line growth, improved margins, and recorded its two best quarters of adjusted-EBITDA at the end of last year, the growing competition for affinity partnerships is an overlooked part of investors' TrueCar bull thesis -- keep it in mind moving forward.
10 stocks we like better than TrueCarWhen investing geniuses David and Tom Gardner have a stock tip, it can pay to listen. After all, the newsletter they have run for over a decade, Motley Fool Stock Advisor, has tripled the market.*
David and Tom just revealed what they believe are the 10 best stocks for investors to buy right now... and TrueCar wasn't one of them! That's right -- they think these 10 stocks are even better buys.
Click here to learn about these picks!
*Stock Advisor returns as of February 6, 2017
Daniel Miller has no position in any stocks mentioned. The Motley Fool recommends TrueCar. The Motley Fool has a disclosure policy.