1 Number Shopify Investors Should Watch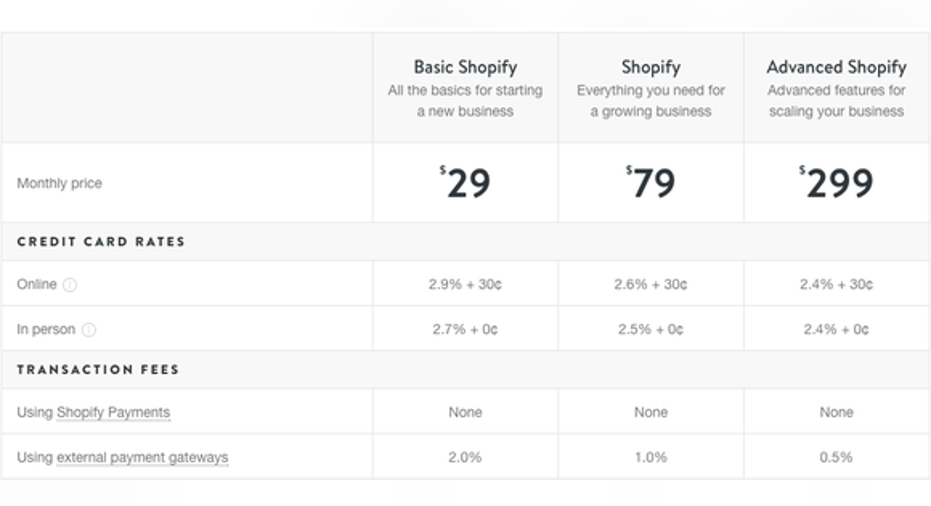 Image source: Shopify Blogs.
Shopify (NYSE: SHOP) may be one of the fastest growing companies you have never heard of.The company has developed an e-commerce platform that helps small businesses and entrepreneurs to get online, making it easy to set up a website, build a product catalog, track inventory, collect payments, and more. Shopify has been so successful with its platform that over 325,000 merchants depend on them every day. Even Amazon.com has ceeded this business to Shopify.
Shopify's revenue growth has been explosive.The company grew 112%, 109% and 95% respectively for the last three full year periods. Shopify breaks out its revenue into two segments for reporting purposes. The first, subscription solutions (as shown in green in the chart below), represents the recurring monthly fees that merchants pay to be on the Shopify platform. The second, merchant solutions (in blue), are the fees collected by Shopify when one of its customers makes a sale. Merchant solutions has been a significant contributor to growth accounting for just 19% of revenue in 2012 to 45% of the overall revenue in 2015.
Image Source: Shopify.com
The one number to watch
The merchant solutions business allows Shopify's customers to accept payments on its platform and has driven significant additional revenue, but it comes at a cost. The margins are much lower than the subscription business. As the merchant solutions revenue grows to be a larger portion of overall revenue, gross margins will continue to decline. But, this is good for Shopify.
Shopify wants to provide its customers with more value so that they will continue to use the platform. Having payments integrated as part of Shopify's offering helps to keep merchants on the platform as they grow their businesses. The key benefits to merchants are that they don't need to set up a separate relationship to accept payments and they have a clear, up-to-date view of their business performance. This convenient feature is popular with merchants; as of the end of 2015, 83% of Shopify customers in the U.S. use Shopify's payment service.
When customers sell more, they are likely to move up to higher priced monthly subscription plans to gain more tools and value from the Shopify platform. And a benefit to the merchant is their price per transaction goes down.
Image Source: Shopify.com
Shopify says the payments business has two benefits. First, it will likely drive higher customer retention rates and second, it is beneficial to operating margins. Retention is important for any business and especially for Shopify. Since merchants dedicate time and energy to set up with Shopify, if they decide to leave, the merchant has to do all of this set up again. This is commonly referred to as switching costs. When this happens, it's very likely that Shopify has lost this customer forever.
In the most recent earnings call, management also brought attention to the importance of merchant sales when discussing retention of new customers on the platform.
In its most recent annual report Shopify disclosed that retention rates are best with its largest customers that sell the most -- those with the highest Gross Merchandise Volume, or GMV.
Merchant solutions revenue growth is the one number to watch. When this number grows, it's an indication that Shopify's customers are growing their businesses and are therefore more likely to stick with Shopify for the long term.
The Foolish bottom line
Tobi Lutke, the Founder and CEO of Shopify, understands the challenges his customers face. Tobi and his co-founders started selling snowboards and became the first merchant to use the Shopify platform.Tobi wants to continue to build a simple and powerful e-commerce platform for the long term, as he stated in Shopify's filing to go public.
10 stocks we like better than Shopify Inc. Class A Subordinate Voting Shares When investing geniuses David and Tom Gardner have a stock tip, it can pay to listen. After all, the newsletter they have run for over a decade, Motley Fool Stock Advisor, has tripled the market.*
David and Tom just revealed what they believe are the 10 best stocks for investors to buy right now... and Shopify Inc. Class A Subordinate Voting Shares wasn't one of them! That's right -- they think these 10 stocks are even better buys.
Click here to learn about these picks!
*Stock Advisor returns as of November 7, 2016
Brian Withersowns shares of Amazon.com. The Motley Fool owns shares of and recommends Amazon.com and Shopify Inc. Class A Subordinate Voting Shares. Try any of our Foolish newsletter services free for 30 days. We Fools may not all hold the same opinions, but we all believe that considering a diverse range of insights makes us better investors. The Motley Fool has a disclosure policy.