1 Number Qualcomm Inc. Investors Need to Keep an Eye On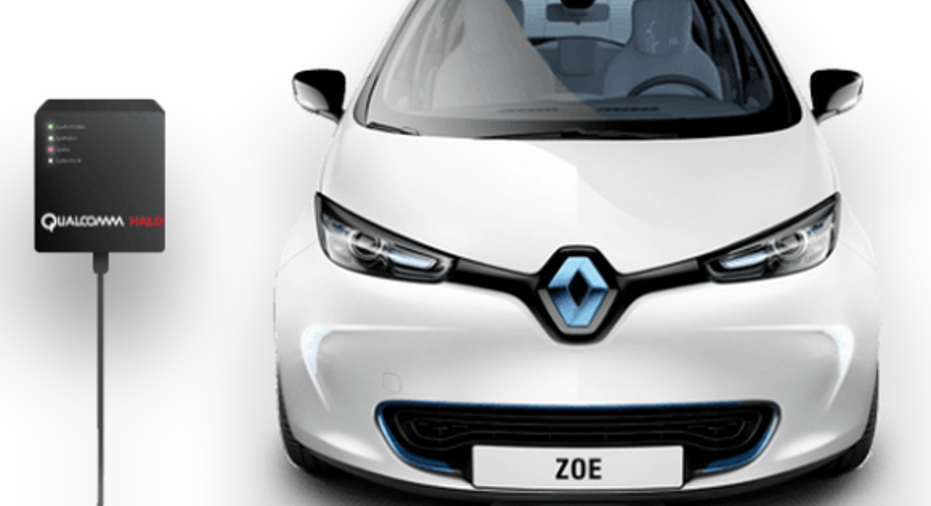 Qualcomm (NASDAQ: QCOM) is expected to close its acquisition of NXP Semiconductors (NASDAQ: NXPI) by the end of 2017. Though this acquisition will power Qualcomm's automotive growth in the long run, the post-acquisition challenges should not be ignored. One area that will have a negative bearing on Qualcomm after the completion of the deal is NXP's weak margins.
Struggles on the bottom line
Over the past 12 months, NXP has witnessed a decline in its operating margin as compared to Qualcomm.
Image source: YCharts.
The lower operating margins of NXP can be attributed to two factors -- higher cost of goods sold and steep overhead expenses. For instance, in the third quarter, NXP logged a gross margin of 50.5%, while Qualcomm delivered58%.
The main reason Qualcomm enjoys a superior margin profile is because it outsources its foundry operations to third parties. On the other hand, NXP has a foundry-centric model. The company has seven packaging facilities along with 14 chip-making foundries, while Qualcomm has used the likes of Taiwan Semiconductor and Samsung to make its chips.
Additionally, according toMarket Realist, Qualcomm will not be able to use NXP foundries to make its own chips, since they run on an older configuration. This poses another integration challenge for the company. Since Qualcomm outsources its chip manufacturing, the company might not spend any money to upgrade the NXP foundries. It is likely that Qualcomm will be selling them off and will instead outsource NXP's chip manufacturing to third parties, which will reduce a potential synergy from the acquisition.
Looking past the challenges
Qualcomm's own operating margin might take a hit once the merger is complete due to the weakness at NXP. However, there are still major positives to the deal in the long run.
First off, the two companies will achieve annualized cost savings of $500 million within two years after the transaction is closed in late 2017. The majority of the savings, 65%, will be seen in the operating costs. This is because Qualcomm can expect to use the existing sales channels of NXP to sell its own Internet of Things, mobile, and automotive products.
For instance, Qualcomm already enjoys a leading position in smartphone processors. In the first half of 2016, the company claimed 39% of the smartphone application processor market, indicating that it has strong relationships with mobile manufacturers. Now, Qualcomm can use its strong clientele in the smartphone processor market to push NXP's near-field communications products, which will lead to higher revenue while keeping the sales overhead low.
In the automotive business, Qualcomm already has a number of products related to telematics, sensor fusion, wireless charging, and machine learning. In fact, the 2017 Mercedes-Benz S550e will be equipped with Qualcomm's wireless electric vehicle charging technology, known as Halo. The unique selling proposition of this technology is that cars equipped with Halo only need to be parked on a special pad, and they will begin charging without any cables.Similarly, Qualcomm can use NXP's existing customer base to cross-sell its own automotive products such as wireless charging for electric vehicles.
The Qualcomm Halo charging system. Image source: Qualcomm.
Meanwhile, the remaining 35% of the cost-saving synergies will be achieved in cost of goods sold. Since the manufacturing of chips will take place on a larger scale, NXP and Qualcomm will purchase a higher volume of raw material. As a result, both companies will have stronger bargaining power from suppliers, thereby reducing costs.
So even though Qualcomm will face challenges due to the lower-margin profile of NXP Semiconductors once the acquisition is complete, the long-term benefits are compelling. The expected cost savings are sizable, and the combined company will be able to cross-sell its products, boosting revenue opportunities.
10 stocks we like better than Qualcomm When investing geniuses David and Tom Gardner have a stock tip, it can pay to listen. After all, the newsletter they have run for over a decade, Motley Fool Stock Advisor, has tripled the market.*
David and Tom just revealed what they believe are the 10 best stocks for investors to buy right now...and Qualcomm wasn't one of them! That's right -- they think these 10 stocks are even better buys.
Click here to learn about these picks!
*Stock Advisor returns as of January 4, 2017.
Harsh Chauhan has no position in any stocks mentioned. The Motley Fool owns shares of and recommends Qualcomm. The Motley Fool recommends NXP Semiconductors. The Motley Fool has a disclosure policy.