1 More Bear Changes His Tune on Netflix Stock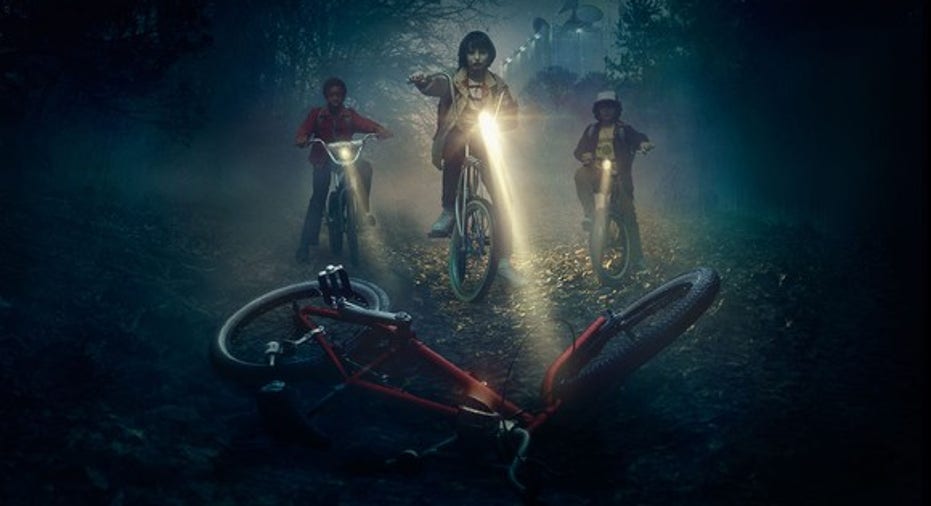 Shares ofNetflix (NASDAQ: NFLX)moved higher on Wednesday, coming within pocket change of revisiting last month's all-time highs. The catalyst for yesterday's move wasJefferies analyst John Janedis boosting his rating on the stock from underperform to hold.
Most of Netflix's growth in the next few years will come from international markets, and Janedis is shedding his formerly bearish ways after surveying consumers in Germany and India. With competition relatively limited in most markets, Netflix's push for original content going well, and its pricing plan gaining traction, international expansion is emerging as a larger growth opportunity than Janedis was modeling. Mobile consumption is also growing, as users don't have to be sitting in their living room to access the world's most popular premium streaming platform these days.
Janedis isn't bullish. He's just no longer bearish. He is boosting his price target from $95 to $135. The new price goal is still short of yesterday's close of $145.25 or last month's all-time high of $145.95. However, the analyst no longer expecting investors to take a bath with the stock plummeting into the double digits is significant.
Stranger Things on Netflix. Image source: Netflix.
Netflix stock may no longer be a house of cards
Janedis at Jefferies isn't the only Wall Street pro to upgrade Netflix stock this month based on improving fundamentals abroad.Doug Mitchelson at UBS boosted his rating from hold to buy last week, predicting that Netflix's subscriber guidance calling for 3.7 million net additions may be too conservative in light of the encouraging momentum for Netflix in Europe and Latin America. He's now modeling Netflix to close out the first quarter with 4.1 million more international accounts than it had three months earlier.
Mitchelson is jacking up his price target from $136 to $175. His earlier price goal is roughly where Janedis is now parked, but two major analysts boost their price goals by $39 to $40 during the same month can do wonders to a stock's prospects. Fresh optimism in Mitchelson's case and moving away from pessimism for Janedis can be material drivers for a short squeeze given the large number of public bets placed against Netflix.
There were more than 24 million shares of Netflix sold short at the end of last month, roughly half of the shares that were shorted a year earlier. This may not seem like a dinner bell for a short squeeze, but keep in mind that trading volume is a quarter of what it was a year ago. The ratio of shorted shares to average daily trading volume -- or "days to cover" -- is more than six for the first time in more than a year, an important catalyst for a short squeeze. A whiff of good news can send naysayers scrambling to cover their positions.
A pair of analyst upgrades this month is taking the stock within knocking distance of a new all-time high. Just imagine what would happen if Netflix announces that it has crossed the 100-million-subscriber mark -- Netflix's January guidance calls for 99 million streaming accounts by the end of March -- before April.
10 stocks we like better than NetflixWhen investing geniuses David and Tom Gardner have a stock tip, it can pay to listen. After all, the newsletter they have run for over a decade, Motley Fool Stock Advisor, has tripled the market.*
David and Tom just revealed what they believe are the 10 best stocks for investors to buy right now... and Netflix wasn't one of them! That's right -- they think these 10 stocks are even better buys.
Click here to learn about these picks!
*Stock Advisor returns as of February 6, 2017
Rick Munarriz owns shares of Netflix. The Motley Fool owns shares of and recommends Netflix. The Motley Fool has a disclosure policy.