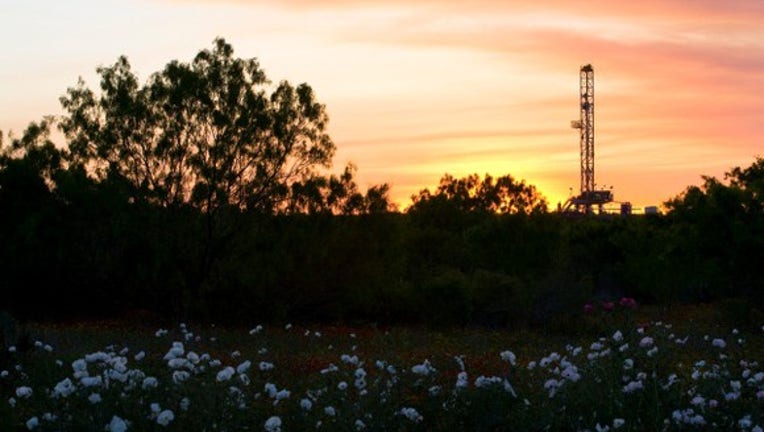 Image Source: ConocoPhillips.
The price of oil has always been volatile, however, after years of triple digit prices a lot of oil companies forgot about this fact. As such, too many were banking on prices remaining high, which had them ill prepared for the ensuing downturn when prices almost completely collapsed. After being shaken to their core, oil companies like ConocoPhillips are working hard to ensure that they don't repeat the mistakes of the past by putting a lot of faith in a higher oil price. Instead, one of ConocoPhillips' primary goals is to position the company to defend against lower oil prices for the next couple of years.
The never ending cycle
On ConocoPhillips' first quarter conference call CEO Ryan Lance took some time to detail how the company is preparing for future. He started off by saying that,
Source: ConocoPhillips Investor Presentation.
Lance wanted to make it clear to investors that the company is spreading its focus across multiple time horizons so that it isn't caught off guard. It now has a clear short-term focus to protect itself from weaker oil prices, while also positioning itself for the eventual recovery. In doing so the company believes that it will be able to manage through whatever the market sends its way over the short-term, without impairing its ability to create value when conditions improve.
Not buying the recovery
In the short-term the company is really guarding against being too optimistic that the recent rebound in oil prices is sustainable. In fact, Lance would go on to say that in the short-term, "for us, it is all about defending against low prices in 2016 and 2017." As such, the company has taken a number of steps to ensure that it can weather weak oil prices for another two years. Lance detailed the steps the company has taken by noting that,
Image source: Anadarko Petroleum Corporation.
While the company didn't necessarily need the money, it took advantage of its strong credit rating to raise billions in cheap debt to bolster its liquidity. That's largely because access to credit has become a real concern in the sector, which is forcing companies to get out ahead of their needs just to be safe. That was something Anadarko Petroleum felt compelled to do as well, with the company raising $3 billion in debt last quarter because it had bonds that needed to be refinanced over the next two years. In issuing the new debt Anadarko Petroleum CEO Al Walker said that the company had "removed perceived uncertainty" by issuing those bonds to refinance the company's near-term maturities. Clearly, both ConocoPhillips and Anadarko Petroleum want to remove any perceived uncertainty so that the market doesn't overreact if prices do reverse course.
Aside from bolstering its financial position, ConocoPhillips has also been working hard to get its cash outlays down. It has cut drilling and operating costs substantially, which when combined with its dividend and capex cuts have significantly reduced the company's break-even point. In fact, Lance said that, "if we were in a steady-state world of sustained $45 per barrel oil prices, we believe we could cover the capital required to maintain flat production and pay our dividend with cash from operations." That's down from $60 a barrel a few months ago, showing that the company really has come a long way and is now sustainable at a much lower oil price.
Investor takeaway
ConocoPhillips doesn't want to make the same mistake it made in the past by banking on elevated oil prices to support its operations. Instead, it's defending its business against lower oil prices by making key moves to bolster its balance sheet and bring down its break-even point. This should enable the company to stay afloat if oil were to reverse course and head lower over the next two years.
The article 1 Mistake ConocoPhillips Doesnt Want to Repeat originally appeared on Fool.com.
Matt DiLallo owns shares of ConocoPhillips. The Motley Fool has no position in any of the stocks mentioned. Try any of our Foolish newsletter services free for 30 days. We Fools may not all hold the same opinions, but we all believe that considering a diverse range of insights makes us better investors. The Motley Fool has a disclosure policy.
Copyright 1995 - 2016 The Motley Fool, LLC. All rights reserved. The Motley Fool has a disclosure policy.