1 Key Vanguard Natural Resources, LLC Stock Number You Must Know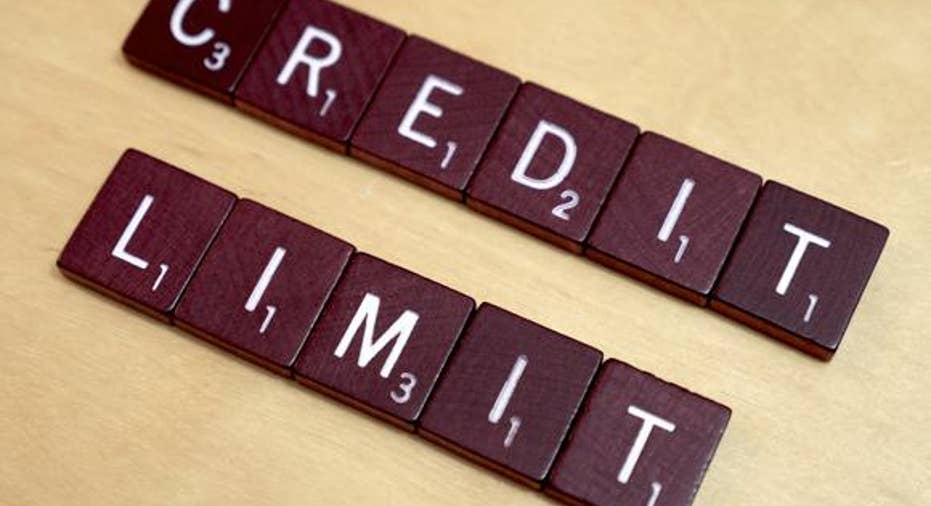 Oil and gas companies report a myriad of numbers to their investors. There is production data, cash flow metrics, leverage ratios, and a whole host of other numbers. However, for Vanguard Natural Resources the only number investors need to know at the moment is how much the company has available to it on its credit facility. That's because this is the one number that could sink the company if it falls too low.
Image Source:LendingMemo.com
Liquidity is drying upAs of the end of 2015 Vanguard Natural Resources had borrowed a whopping $1.69 billion of the $1.8 billion available to it on its reserve-based credit facility. As such, it was left with just $107.5 million of undrawn capacity, which is very tight. Worse yet, that available capacity was even tighter at the beginning of March when the company updated investors on its liquidity. After completing a senior secured second lien exchange, which required that its borrowing base decrease by 25% for the amount of new second lien debt issued, it resulted in Vanguard's borrowing base decreasing by $18.9 million. That left it with a mere $96.6 million of undrawn capacity, after it borrowed a very concerning 94% of its available credit.
That's a very big concern because that borrowing base is scheduled to be redetermined this month. At that time its banks could reduce its borrowing base, with a very real risk that it is cut below its outstanding borrowings. If that were to happen the company would have to repay the deficiency in equal monthly installments over a six-month period. Depending on how deeply the borrowing base is cut, there's a risk it might not have the cash resources to make these monthly payments.
A little bit of reliefIn order to get out in front of that situation Vanguard Natural Resources recently announced that sale of its SCOOP/STACK assets in Oklahoma for $280 million in cash. The company intends to use this cash to repay some of the borrowings under its credit facility. Having said that, even if the entire amount was applied to the facility, it would still have borrowed 79% of its capacity. As such, its banks would need to not reduce its borrowing base more than 21% when its redetermined this month to avoid triggering the repayment clause.
That said, even if such a deep cut were to occur the company is forecasting that it should generate enough internal cash flow in 2016 to cover these payments as well as to further reduce the borrowings under its credit facility. In fact, it expects to generate roughly $145 million in free cash flow this year, thanks to strong oil and gas hedges as well as the assumption that oil and gas steadily rise to just over $40 a barrel for oil and $2.25 per MMBtu for natural gas by the fourth-quarter to support cash flow on its unhedged volumes:
Source: Vanguard Natural Resources Investor Presentation.
The company could actually deliver even higher cash flow on those unhedged volumes if commodity prices are higher than expected. On the other hand, if prices take another plunge it would lead to weaker cash flow.
That unhedged cash flow concern will only increase next year given that its oil and gas hedges are much weaker. Because of that its credit facility will continue to be a concern until the company either makes significant headway in paying it down or commodity prices vastly improve.
Investor takeawayVanguard Natural Resources is bumping up real close to its credit limit, which is a big concern because its banks can actually reduce that number every six months. It's next review is actually this month, which means this number could be a big driver of volatility depending on how much it's reduced. In a worse case scenario the company would have to pay its banks back over the next six months, which could prove to be tough to do if the cut is really deep and oil and gas prices take another dive. It's something that could actually push the company into bankruptcy, which is why this number matters so much right now.
The article 1 Key Vanguard Natural Resources, LLC Stock Number You Must Know originally appeared on Fool.com.
Matt DiLallo has no position in any stocks mentioned. The Motley Fool has no position in any of the stocks mentioned. Try any of our Foolish newsletter services free for 30 days. We Fools may not all hold the same opinions, but we all believe that considering a diverse range of insights makes us better investors. The Motley Fool has a disclosure policy.
Copyright 1995 - 2016 The Motley Fool, LLC. All rights reserved. The Motley Fool has a disclosure policy.