1 Key AECOM Stock Number You Must Know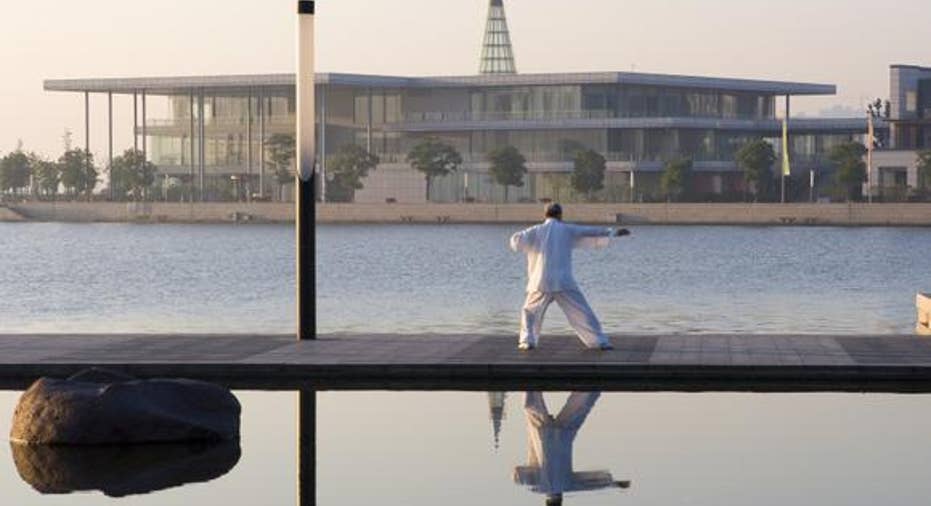 One of AECOM's many big projects. Image source: AECOM.
AECOM is a giant construction and engineering company. The projects it takes on are often huge and last for years. That's why backlog, work that is scheduled for the future, is so important to watch. Essentially, this is work that AECOM is expecting to do, but it hasn't done it or been paid for it yet. It's pretty much a glimpse into the future.
North of the borderIn mid-April, AECOM was awarded a contract valued at as much as $80 million from the Canadian government. AECOM will provide "technical advisory services" for a pair of light-rail projects. But here's the thing: Canada's not going to write a check for $80 million on day one. The contract runs for seven years, and the work, and payment, will be spread out over that span.
This is work that will be done, and unless something big changes, AECOM will get paid for it. But it just hasn't done the work yet and won't get paid until it does. A lot of what AECOM does falls into this same mold. That's why the construction company tallies all this pending work up and reports what's known as backlog.
The one number to watchThere are a couple of things you can glean from examining backlog.
Another big project. Image source: AECOM.
The most obvious thing about backlog is it gives you an idea of what the future will look like. AECOM's backlog is its future. It's no different from, say, Boeing , only Boeing's backlog is more specific. For example, the airplane maker's backlog was roughly $490 billion at the start of 2016. But because it makes the same things over and over again, it also provides a little more detail -- specifically, it has orders for nearly 5,800 commercial airplanes.
AECOM's work isn't as specific as that, so it only gives an absolute number. In this case, at the end of the fiscal first quarter, AECOM had roughly $40.2 billion worth of work on the books for the future. The value of this is that, as long as everything remains the same, Boeing and AECOM have built-in work for some period into the future. That can help this pair weather a downturn in stride.
But you can get an idea of around how much future work there is by dividing the backlog by revenues. For example, AECOM's fiscal first-quarter revenue was about $4.3 billion. So it has a touch over nine quarters, two years or so, of work lined up. Now that's only a rough estimate, because construction and engineering revenues can be lumpy. But it should provide some comfort to you when you look at the top and bottom lines.
The future is the pastThat said, you can't just look at backlog in a vacuum. Just like the top and bottom lines, backlog is a moving target. AECOM's backlog was actually down from $40.7 billion year over year. Not a lot, but clearly the future isn't quite as bright as it was a year ago. To be fair, AECOM's contract wins are somewhat episodic, so there can be large changes from period to period. But you'll still want to look at what's called the book-to-build ratio.
Yet another project ... not including the guy doing tai chi -- he costs extra. Image source: AECOM.
In this case, AECOM's revenue was $4.3 billion in the fiscal first quarter. Its contract wins during the period were just slightly more than that at $4.4 billion. So the book-to-build ratio was over 1. Put another way, it replaced all the work it performed with new business in the quarter. Keep an eye on this, since a falling backlog spells lower revenues and earnings in the future, and a rising backlog suggests better times ahead. The book-to-build ratio is something of a warning system.
Don't get overly concerned about a quarter or two of weak trends. However, if you see that the company isn't brining in enough orders to keep its backlog up over a few quarters or a year, then there could be a probelm brewing.
The top, the bottom, and the futureThere are plenty of important numbers to keep an eye on at AECOM. And while the top and bottom lines are the ones that most investors will focus on, you should make sure you keep an eye on the future. Unlike some companies, AECOM can actually clue you in on what that looks like if you pay close enough attention to backlog. That's why backlog is one key AECOM number you need to watch if you're looking at this construction and engineering company.
The article 1 Key AECOM Stock Number You Must Know originally appeared on Fool.com.
Reuben Brewer has no position in any stocks mentioned. The Motley Fool has no position in any of the stocks mentioned. Try any of our Foolish newsletter services free for 30 days. We Fools may not all hold the same opinions, but we all believe that considering a diverse range of insights makes us better investors. The Motley Fool has a disclosure policy.
Copyright 1995 - 2016 The Motley Fool, LLC. All rights reserved. The Motley Fool has a disclosure policy.