1 Big Reason Why Inovio Pharmaceuticals, Inc. Was All the Buzz in April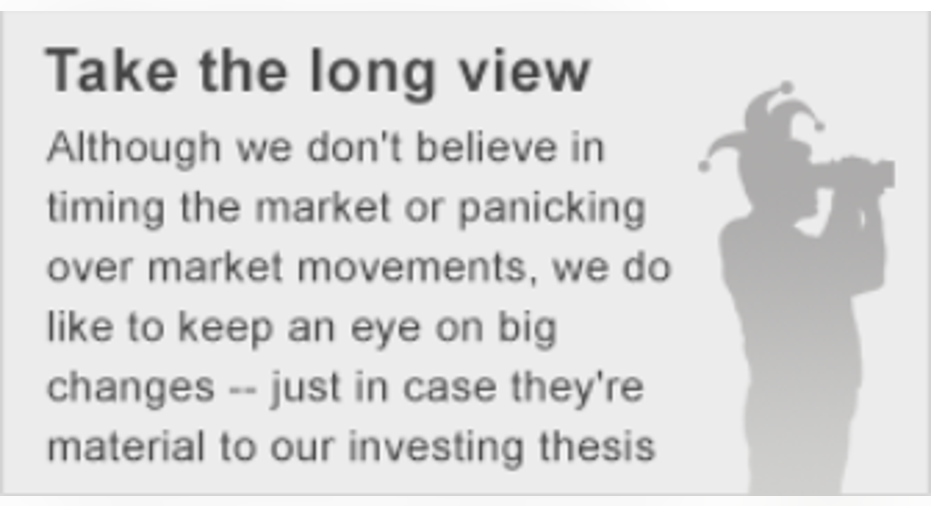 Image source: Centers for Disease Control and Prevention.
What: Shares of Inovio Pharmaceuticals , a clinical-stage biotechnology company aiming to develop cancer immunotherapy and infectious disease vaccines based on its proprietary DNA-based drug development platform, gained 20% in April, according to data from S&P Global Market Intelligence. Ultimately, Inovio's monthly gains boiled down to one major "buzz."
So what: A quick jaunt through April's headlines wouldn't lead to any immediate standouts for Inovio; however, all investors need to do is put Inovio's share price next to a chart capturing the increasing fear surrounding the mosquito-borne Zika virus, and you'll see quite the correlation.
Image source: AstraZeneca.
The Zika virus, which is spread by the Aedys aegypti mosquito, continues to push north, and as of mid-April was present in 30 U.S. states. As temperatures rise, the breeding ground for these potentially infected mosquitoes is expected to grow. The virus itself has been linked to an increase in cases of microcephaly in Brazil (a lack of full brain development that leads to a smaller head in infants), as well as Guillain-Barre syndrome, a disease where the immune system attacks the central nervous system. Researchers are still attempting to get a firm grasp on what damage the Zika virus can potentially cause, with some cautioning that birth defects could be just the tip of the iceberg.
This fear is meaningful, because Inovio Pharmaceuticals and partner GeneOne Life Science in January announced that they were going to join forces and use their knowledge in DNA-based vaccines to develop a clinical vaccine to treat Zika. There's the belief that Inovio's drug platform could have a viable clinical candidate ready for trials later this year.
Now what: On one hand, I can fully understand why Inovio shareholders are excited. Inovio's drug platform could indeed give it an edge in terms of bringing a Zika virus vaccine to market.
On the other hand, the economics of a Zika virus vaccine may not be there. In regard to the vast majority of diseases with pandemic potential, global health agencies have, with the support of multiple countries, stymied the spread of infectious diseases. This isn't to say that the Zika virus can for sure be brought under control by these agencies, but it doesn't guarantee that there's an economically viable opportunity for Inovio to recoup its investment even if it and GeneOne successfully develop a vaccine.
What investors should really be focused on first and foremost with Inovio is its cancer vaccine pipeline. VGX-3100 for cervical dysplasia is far and away Inovio's biggest catalyst (and risk). Slated to deliver phase 3 results in the coming years, it could be Inovio's first approved cancer vaccine, and it would go a long way to validating the company's drug development pipeline, as if collaborative deals with industry giants Rocheand AstraZenecaweren't enough.
In January, I selected Inovio as one of two speculative biotech stocks that could double given the flurry of early and midstage data it's expected to report in 2016 and 2017 -- and it's made me look very prescient thus far. However, we'll need to see new deals being struck and strong early efficacy from its cancer pipeline if Inovio's valuation is to continue to trek higher. In other words, I wouldn't suggest placing your chips on the table if a Zika vaccine is all you're counting on.
The article 1 Big Reason Why Inovio Pharmaceuticals, Inc. Was All the Buzz in April originally appeared on Fool.com.
Sean Williamshas no material interest in any companies mentioned in this article. You can follow him on CAPS under the screen nameTMFUltraLong, track every pick he makes under the screen name TrackUltraLong, and check him out on Twitter, where he goes by the handle@TMFUltraLong.The Motley Fool has no position in any of the stocks mentioned. Try any of our Foolish newsletter servicesfree for 30 days. We Fools may not all hold the same opinions, but we all believe thatconsidering a diverse range of insightsmakes us better investors. The Motley Fool has adisclosure policy.
Copyright 1995 - 2016 The Motley Fool, LLC. All rights reserved. The Motley Fool has a disclosure policy.