1 Analyst Cools on Sirius XM Radio Stock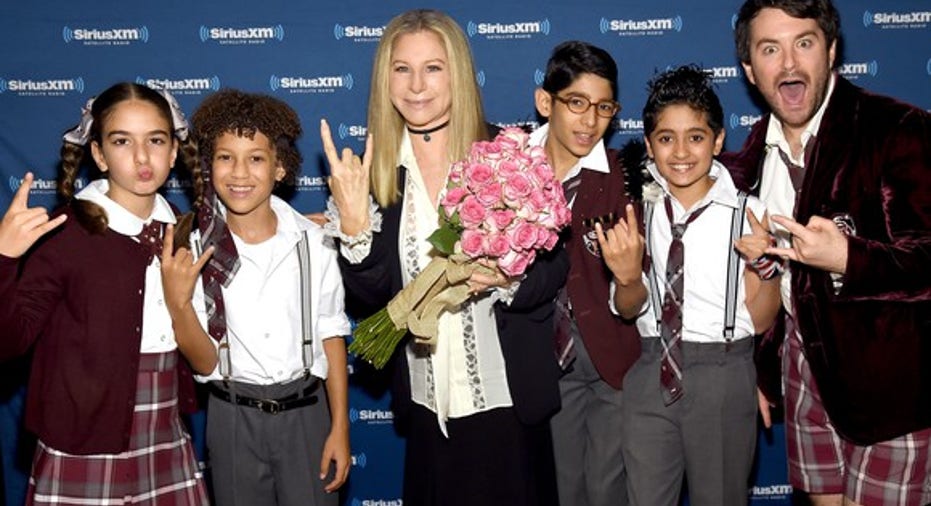 Shares ofSirius XM Radio(NASDAQ: SIRI)hit fresh 10-year highs earlier this month, but at least one Wall Street pro thinks that padding those gains will be a tricky feat to achieve in the near term. Barclays analyst Kannan Venkateshwar downgraded Sirius XM Radio stock on Wednesday, lowering his rating from a bullish overweight to a neutral equal weight.
Venkateshwar feels that the stock's recent rally makes it less tempting as an investment as he pits the potential risks against the rewards. With Sirius XM already deeply integrated into the country's car base, he feels that growth will slow and that the media giant's margin expansion will slow. Venkateshwar is sticking with his price target of $4.90.
Image source: Sirius XM Radio.
Turning the dial
Sirius XM stock is rolling. It has climbed 17% higher so far this young year. The shares are 28% higher than they were at the beginning of last year and up 48% since the start of the previous year. Sirius XM stock may have been a speculative stock a few years ago, but it's been surprisingly steady by rising every year since the recession- and merger-smacked 2008.
The gain so far this year has outpaced its improving fundamentals, so one may be inclined to suggest that Venkateshwar is simply making this move so it conforms with his price target. Sirius XM was a buy a few months ago when it was below his goal of $4.90, and now it's not because it's trading a bit higher than that. The inclination would be flawed.
Venkateshwar turned bullish on Sirius XM Radio three years ago with a price target of $4. As the stock has moved higher, his price targets have typically followed suit. His previous move came just two months ago, when he boosted his price target from $4.60 to $4.90 when the stock was trading near $4.60. He's choosing not to play that game this time. He's sticking to his price target from January, and the stock just happens to be on the other side of a $5 bill right now.
Speculators are also starting to circle the wagon. There were 277.5 million shares of Sirius XM sold short as of the end of February, a far cry from the 165.8 million shorted shares a year earlier. Pessimism and a cautious analyst aren't fatal. Sirius XM has become one of the market's biggest winners over the past eight years, in part because of the short squeezes and analyst reversals over that time. Heck, even Warren Buffett's an investor now.
Then again, maybe this morning's downgrade on valuation is a sign that Sirius XM has grown up as an investment. It has joined the media elite. It's a steady and consistently profitable juggernaut with subscriber base that grows every quarter. Consistency sets a bar of realistic expectations, and when a stock gets ahead of itself, the downgrades come and the fundamentals outpace the chart the upgrades will follow. There's validation in Wednesday morning's downgrade, even though it may not seem like a silver lining at the moment.
10 stocks we like better than Sirius XM RadioWhen investing geniuses David and Tom Gardner have a stock tip, it can pay to listen. After all, the newsletter they have run for over a decade, Motley Fool Stock Advisor, has tripled the market.*
David and Tom just revealed what they believe are the 10 best stocks for investors to buy right now... and Sirius XM Radio wasn't one of them! That's right -- they think these 10 stocks are even better buys.
Click here to learn about these picks!
*Stock Advisor returns as of February 6, 2017
Rick Munarriz has no position in any stocks mentioned. The Motley Fool has no position in any of the stocks mentioned. The Motley Fool has a disclosure policy.