$1.1 Billion? Nope, Netflix, Inc. Lands $1.4 Billion Overseas Debt Package Instead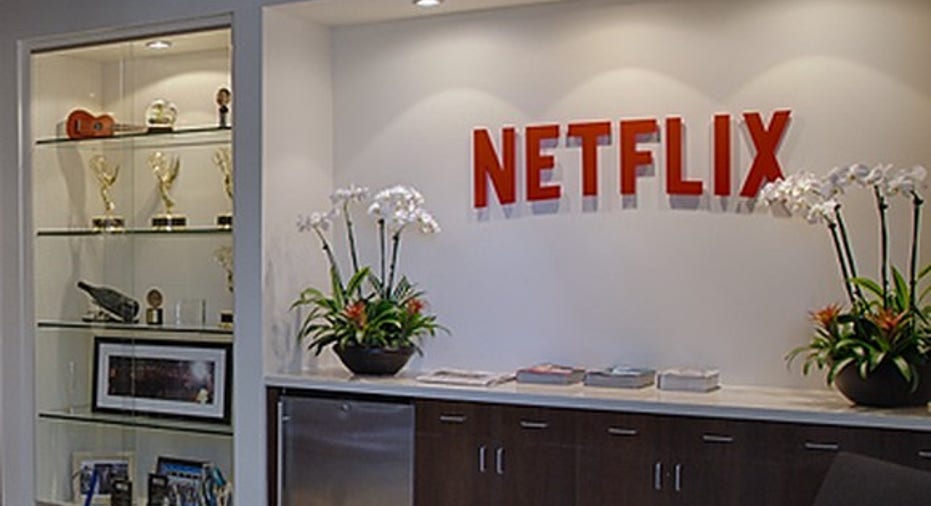 Last week, Netflix (NASDAQ: NFLX) said it would probably take on more debt in the second quarter. Monday morning, the company announced plans to raise $1.1 billion in a euro-denominated bond sale.
Today, the other shoe dropped. Netflix is actually taking on another $1.4 billion in overseas senior notes. And why not, since the negotiated terms turned out to be pretty sweet?
What's going on?
According to Netflix's press materials, the new senior notes will be sold to "qualified institutional buyers" outside America on May 2. The coupon rate for these 10-year debt papers is set at 3.625%, making it the lowest-cost debt on the company's balance sheet. The total sale price will be 1.3 billion euro, which works out to $1.42 billion today but will vary over time as euro-to-dollar exchange rates sway up and down.
Here's how Netflix's complete debt portfolio will look when this bond sale is completed:
| Date of Issuance | Principal Amount | Coupon Rate | Maturity |
| --- | --- | --- | --- |
| May 2017 | $1.4 billion | 3.625% | 2027 |
| October 2016 | $1 billion | 4.375% | 2026 |
| February 2015 | $700 million | 5.5% | 2022 |
| February 2015 | $800 million | 5.875% | 2025 |
| February 2014 | $400 million | 5.75% | 2024 |
| February 2013 | $500 million | 5.375% | 2021 |
Data source: Netflix.
I expected the debt terms to be fairly generous, but not to the tune of 3.625% annual interest. The yearly interest payments on this contract should work out to $51 million, with payments scheduled in the second and fourth quarters of each fiscal year. Netflix is increasing its total debt load by 42% here, but interest payments are only rising 34% higher.
Image source: Netflix.
What's next?
As the company stated in Monday's announcement, these funds will be used for general corporate purposes. That term includes "content acquisitions, capital expenditures, investments, working capital and potential acquisitions and strategic transactions," but do keep in mind that Netflix really doesn't do "acquisitions and strategic transactions." This is really all about financing more content production projects on foreign soil.
In the meantime, Netflix shares reached new all-time highs on Tuesday on news of a Chinese content distribution deal via Baidu (NASDAQ: BIDU) subsidiary iQiyi. It's not quite the same as opening shop under the Netflix brand in Beijing and Shanghai, but the deal builds a path for Netflix to make money in China based on that bulging portfolio of Netflix originals. I wouldn't be surprised to see Netflix taking a few swings at content production directly for the iQiYi channel, and this debt offering plays right into that idea, too.
10 stocks we like better than NetflixWhen investing geniuses David and Tom Gardner have a stock tip, it can pay to listen. After all, the newsletter they have run for over a decade, Motley Fool Stock Advisor, has tripled the market.*
David and Tom just revealed what they believe are the 10 best stocks for investors to buy right now...and Netflix wasn't one of them! That's right -- they think these 10 stocks are even better buys.
Click here to learn about these picks!
*Stock Advisor returns as of April 3, 2017.
Anders Bylund owns shares of Netflix. The Motley Fool owns shares of and recommends both Baidu and Netflix. The Motley Fool has a disclosure policy.