Wayne Newton takes stand for Casa de Shenandoah prized possessions
Personal items of entertainer, which he dubbed 'irreplaceable,' were discussed one-by-one Tuesday in a local courtroom
Entertainer Wayne Newton took the stand in court Tuesday vying to get personal memorabilia back from his former house in Las Vegas.
Various personal items including Jack Benny's violin, Jackie Gleason's pool cue and Nat King Cole's watch, all dubbed "irreplaceable" by Newton, were discussed one-by-one in a local courtroom, KSNV reported.
WAYNE NEWTON LOCKED IN CASA DE SHENANDOAH COURT BATTLE FOR PRIZED POSSESSIONS
Newton, who has graced the Las Vegas stage for nearly 60 years and was given the moniker "Mr. Las Vegas," and his wife have been embroiled in an ongoing battle over Casa de Shenandoah arguing that the items contained inside the property belong to them, and not the anonymous new owner.
"I am outraged that the new owners of my former home want to hide behind anonymity while they refuse to let me remove my irreplaceable memorabilia that I have collected my whole life, the antiques, art, other personal possessions, including family photos," Newton said in a statement to according to Las Vegas Review-Journal.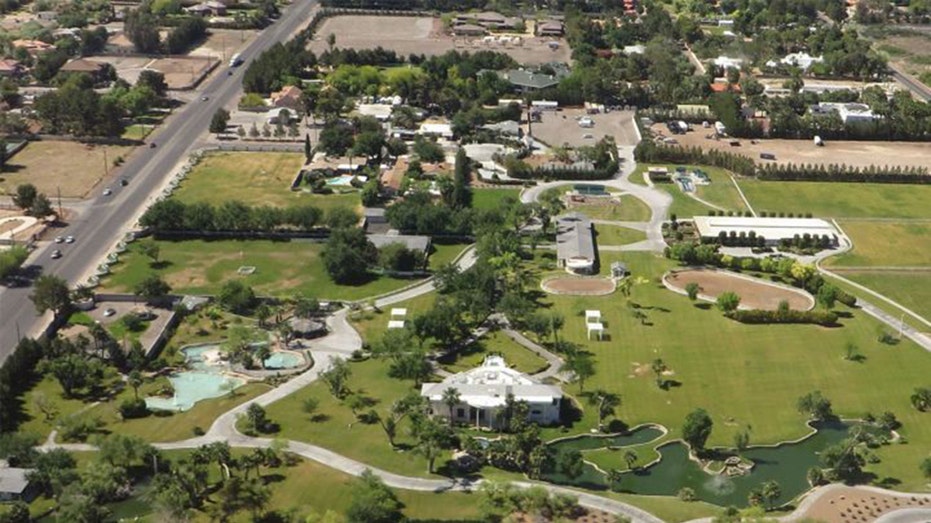 Clark County records indicate the ranch, which includes the "white house" mansion and six other homes and stables, sold for $5.56 million in July, a significant cut from the 2013 asking price of $70 million, according to Realtor.com.
Las Vegas-based Smoketree LLC was the entity that purchased the sprawling 36-acre property. Newton's family had previously sold the property for $19.5 million amid bankruptcy proceedings.
WAYNE NEWTON'S FORMER CASA DE SHENANDOAH RANCH TAKES MULTI-MILLION-DOLLAR HIT
In addition, a nearby commercial property that was home to a gift shop and theater was sold in September 2019. The properties were sold by the Texas-based ICSD LLC, owned by Newton fan Lacy Harber.
ICSD purchased the properties in 2010 and transformed them into a tourist attraction. However, the tourist attraction closed three years later and was placed into Chapter 11 bankruptcy proceedings.
The new owners are now laying claim to a number of items that were on display in Casa de Shenandoah while the property was open to the public, saying they were believed to be part of the purchase, the Las Vegas Review-Journal reported.
GET FOX BUSINESS ON THE GO BY CLICKING HERE
Meanwhile, the Newtons claim they had permission to store it on-site, KSNV reported.
Representatives for Smoketree did not immediately respond to FOX Business' request for comment. Newton's attorney did not return comment at the time of publication.
The Associated Press and FOX Business' Brittany De Lea contributed to this report.