Starbucks CEO exclusive: Pursuit of profit not in conflict with doing good
Kevin Johnson says trade war not impacting sales in U.S. and China, noting both are performing extremely well.
The world's largest Starbucks is set to open Friday in Chicago in a new 35,000 square-foot Reserve Roastery spanning five floors on the city's Magnificent Mile.
Starbucks is banking on boosting sales through an aggressive menu expansion including alcoholic beverages, artisanal pastries, retail items and coffee education.
Starbucks CEO Kevin Johnson talked to FOX Business' Jeff Flock in an exclusive, behind-the-scenes interview about the newest roastery, the company's financial focus on and how China trade negotiations are affecting sales.
China trade impact
Johnson says even though the trade war is causing some anxiety, Starbucks is still seeing "a healthy consumer." In fact, the company is still expanding in China.
"If I think about our two lead growth markets, it is the U.S. and China, and both of them are performing extremely well."
According to Johnson, Starbucks has not seen any backlash during the trade tensions.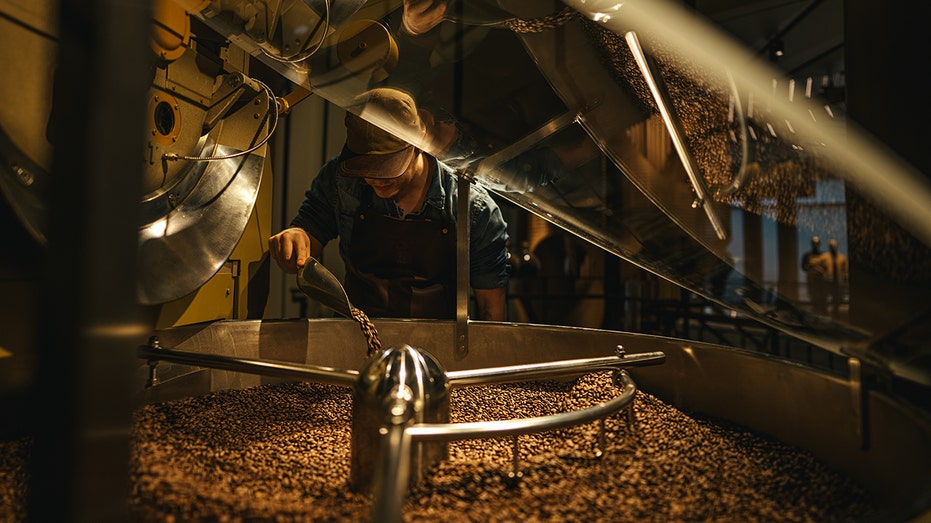 Johnson told Flock while it's important to be concerned during trade uncertainty, the company has weathered similar situations in the past.
VETERANS DAY: STARBUCKS TO RAISE MONEY FOR MILITARY MENTAL HEALTH RESOURCES
"We've had to navigate a wide range of macro-economic and geopolitical situations, and we will in the future," Johnson said.
What is Starbucks' main goal?
Flock asked Johnson about the pressure of being too successful.
"I'm fortunate enough that Starbucks was founded 49 years ago around a mission grounded in humanity and with the belief that the pursuit of profit is not in conflict with the pursuit of doing good."
"So our purpose and our reason for being is to leverage our platform and our scale for good," Johnson told Flock. "And that means the work that we do in our communities ... every one of those 31,000 stores, is a part of a community."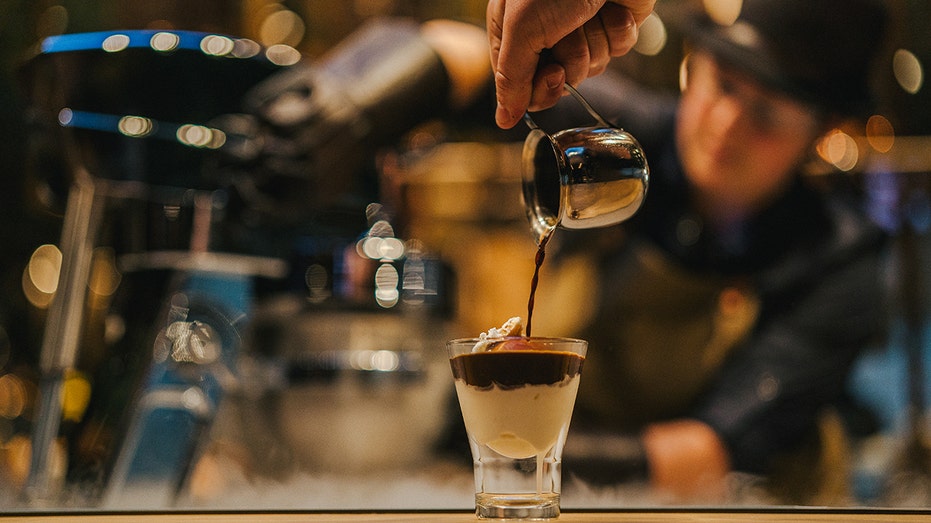 STARBUCKS SERVES UP SPEEDY PERK AT ALASKA AIRLINES
Johnson highlighted the company's offerings to employees, such as comprehensive health care and the Starbucks College Achievement Plan.
"We help these partners pursue their aspirations and dreams," Johnson said.
He also noted the company's attempts to be more environmentally conscious, including the elimination of plastic straws.
"We are a company that works to do good in this world."
"I think that's, in many ways, why customers want to do business with us," Johnson said. "I think we're all too divided these days and coffee brings you together."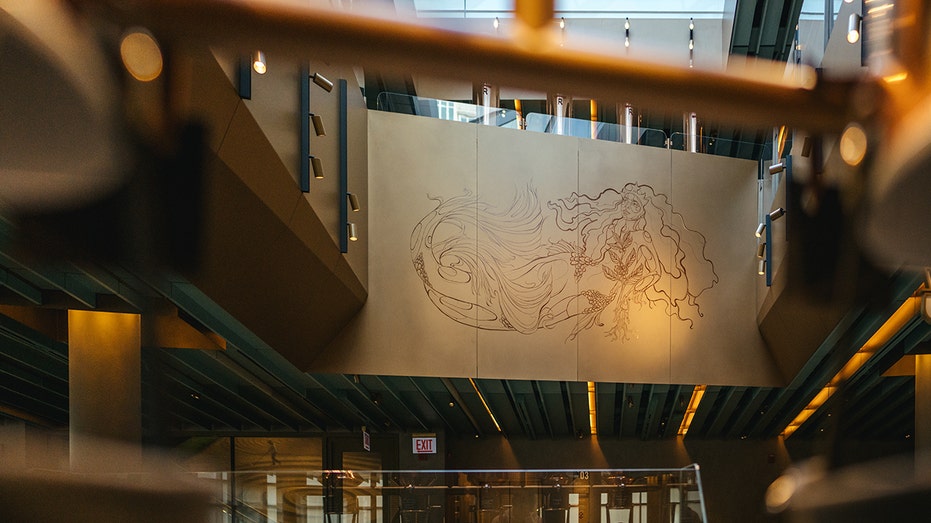 Johnson said it's the company's goal to "share the one thing that we all have in common in this planet, and that is the human experience."
CLICK HERE TO READ MORE ON FOX BUSINESS
What's special about this?
While strolling around the five-story roastery, Johnson pointed to innovative features, including a 56-foot steel cask, a domed ceiling, a curved escalator, a vertical food conveyor and multiple pieces of artwork.
Johnson was especially proud of the siphon, which is an older method of brewing coffee.
"It's a very romantic way to brew coffee."
"The water flows into the upper chamber and then, they add the coffee," Johnson explained. "They steep it for a period, and it creates a great cup of coffee."
Johnson says the goal of the roastery is to cater to people who "appreciate the finer things about coffee."
GET FOX BUSINESS ON THE GO BY CLICKING HERE
The Chicago Roastery is the sixth of its kind from Starbucks. The other locations are in Seattle, Shanghai, Milan, New York and Tokyo.