Delta has 'concerns' about jet fuel dumped on LA playground & schools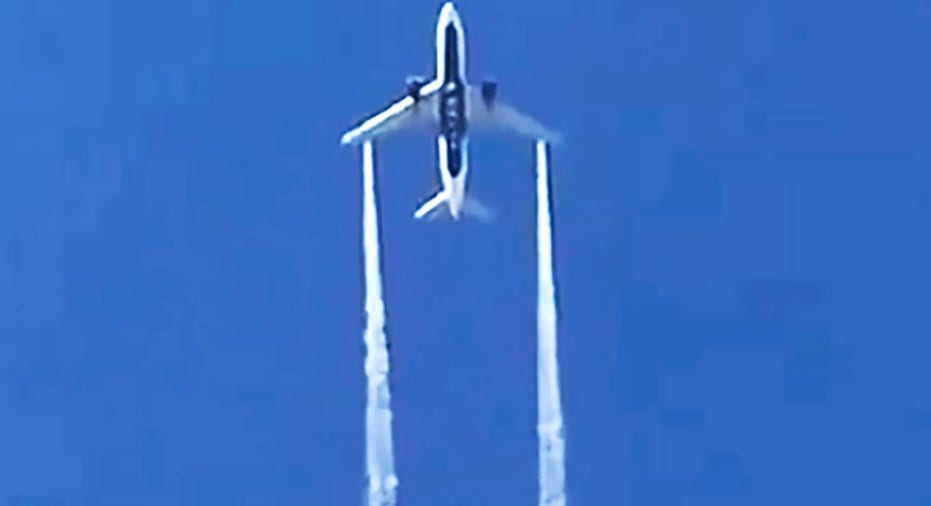 A Delta Airlines flight that "experienced an engine issue" dumped part of its fuel supply over a playground and several schools while returning to Los Angeles International Airport on Tuesday.
A Delta spokesman told FOX Business "The aircraft landed safely after a release of fuel, which was required as part of normal procedure to reach a safe landing weight. We are in touch with Los Angeles World Airports and the LA County Fire Department and share concerns regarding reported minor injuries to adults and children at a school in the area."
DELTA DOESN'T FLY OVER THE MIDDLE EAST. HERE'S WHY
According to KTLA FOX 5 in Los Angeles,  thirty-one patients at the school complained of minor injuries after Delta Flight 89 bound for Shanghai dropped fuel over the Park Avenue Elementary School playground. All were treated on site.
But Los Angeles County Fire crews also treated patients at six other schools. The schools were: Gabriel Avenue and Tweedy elementary schools, in South Gate; Graham Elementary School in Florence-Graham; the Gallatin preschool in Downey; Jordan High School in Florence-Firestone and the 93rd Street Elementary School in Green Meadows. In total, some 60 patients were treated, but none were transferred to hospitals.
The Los Angeles County Fire Department is using meters in the area to detect any "unsafe levels" for remaining fuel. As of Tuesday night, none had been reported.
GET FOX BUSINESS ON THE GO BY CLICKING HERE
Procedures for fuel dumps near U.S. airports according to the Federal Aviation Administration call for "fuel to be dumped over designated unpopulated areas, typically at higher altitudes so the fuel atomizes and disperses before it reaches the ground." The FAA said is investigating the incident.
CLICK HERE TO READ MORE ON FOX BUSINESS
All the schools were within a 15-mile radius of Los Angeles International Airport.