Jennifer Lopez's engagement rings: A look at the sparklers
JLo has received a selection of beautiful gems from her celebrity beaus
Fans of Jennifer Lopez and Alex Rodriguez were saddened to hear the pair officially called it quits on Thursday.
The celebrity power couple confirmed their split in a joint statement they provided to TODAY. Close followers of Lopez were on ring watch after the 51-year-old singer and actress had been seen not wearing the 15-carat engagement ring Rodriguez gave her following reports of their troubled relationship.
JENNIFER LOPEZ AND ALEX RODRIGUEZ SPLIT AND OFFICIALLY END THEIR ENGAGEMENT: 'WE ARE BETTER AS FRIENDS'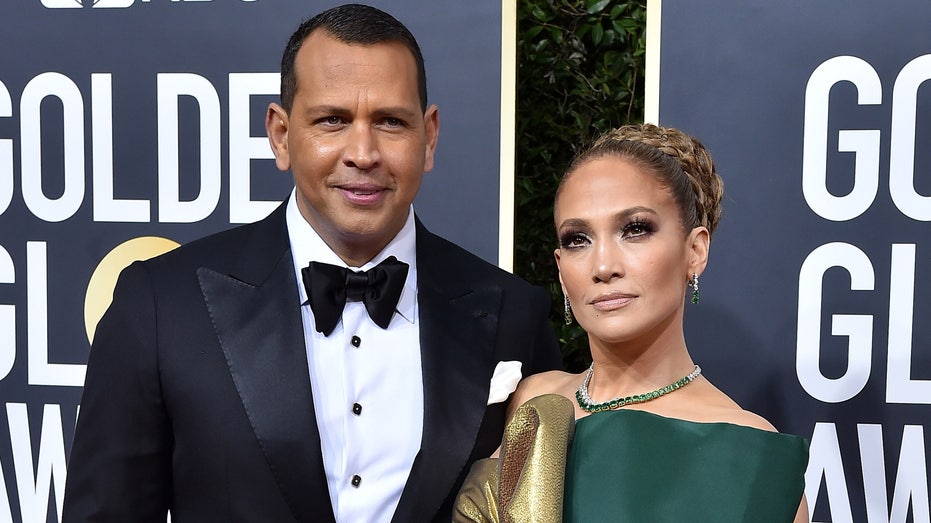 While Rodriguez's token of love is certainly a stunner, it is not the first engagement ring that has been gifted to the starlet. Here's a look at the sparklers that have donned Lopez's ring finger and each gem's estimated worth, according to Diamond Hedge – a diamond search engine and comparison website.
1. Ojani Noa's pear-shaped diamond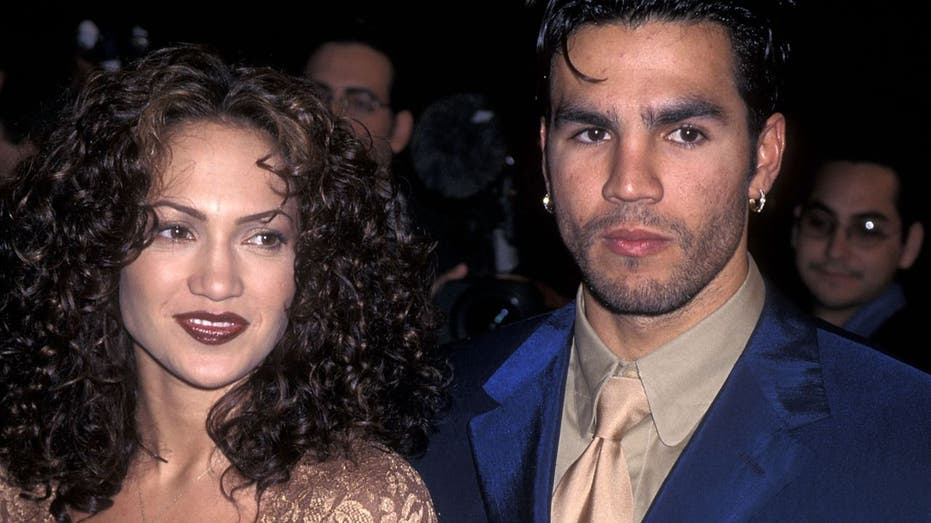 When Lopez said yes to restauranteur and actor Ojani Noa's proposal in 1996, she received a pear-shaped diamond engagement ring that was estimated to be valued at $100,000 at the time.
2. Cris Judd's emerald-shaped diamond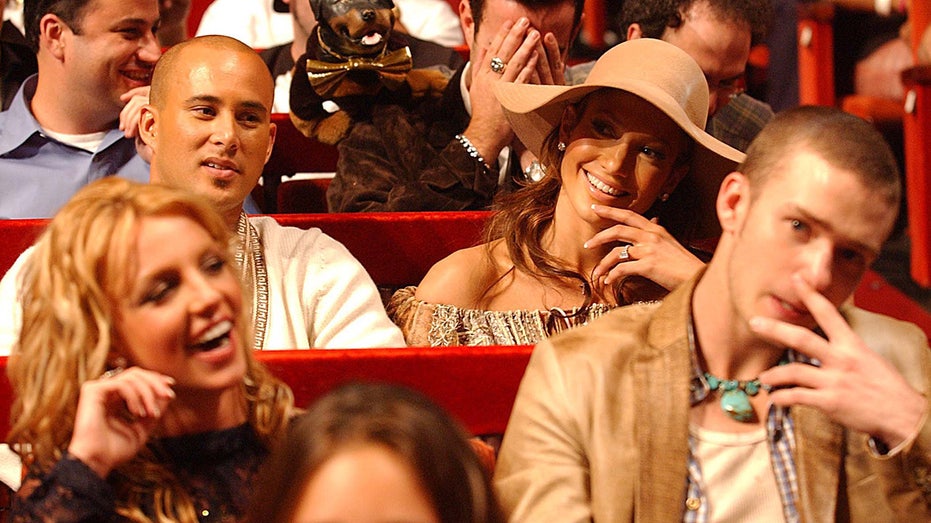 In 2001, choreographer and actor Cris Judd proposed to Lopez with an emerald-shaped diamond ring that's thought to have been worth six figures, according to Diamond Hedge. A more conservative estimate from Ringspo.com founder Alastair Smith suggests Judd's ring could be closer to $100,000, according to a report from Us Weekly.
ENGAGEMENT-RING SHOPPING: WHAT YOU NEED TO KNOW BEFORE YOU BUY THAT ROCK
3. Ben Affleck's pink, radiant-cut diamond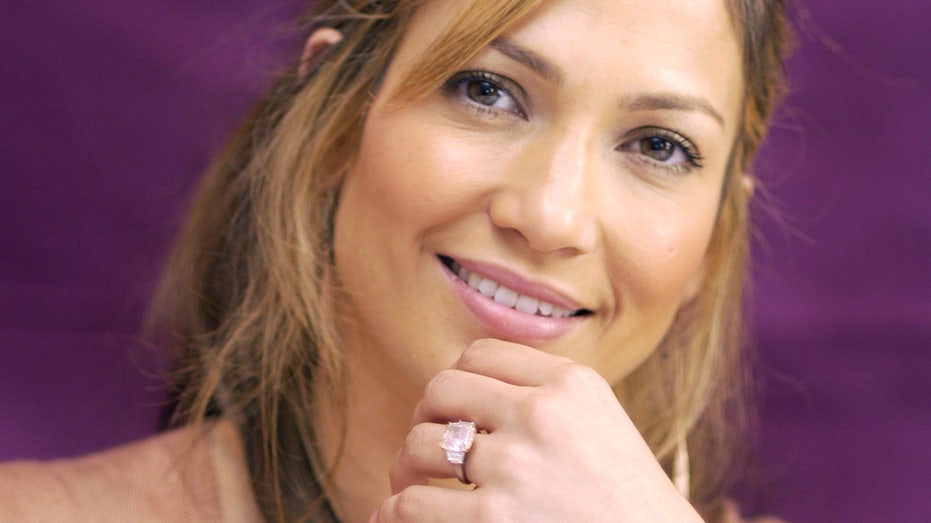 Ben Affleck asked for Lopez's hand in 2002 with a 6.1-carat pink diamond from famous jeweler Harry Winston, Inc. The rare radiant-cut gem made headlines in celebrity tabloid circles with reports that put its estimated worth between $1.2 and $2.5 million. Experts at Diamond Hedge side with the former estimate, but at least Lopez received a gemstone she reportedly considered her favorite at the time, according to ABC News.
The pair called off their wedding a few days before it was supposed to take place in 2004.
HOW TO PAY FOR AN ENGAGEMENT RING
4. Marc Anthony's blue, cushion-shaped diamond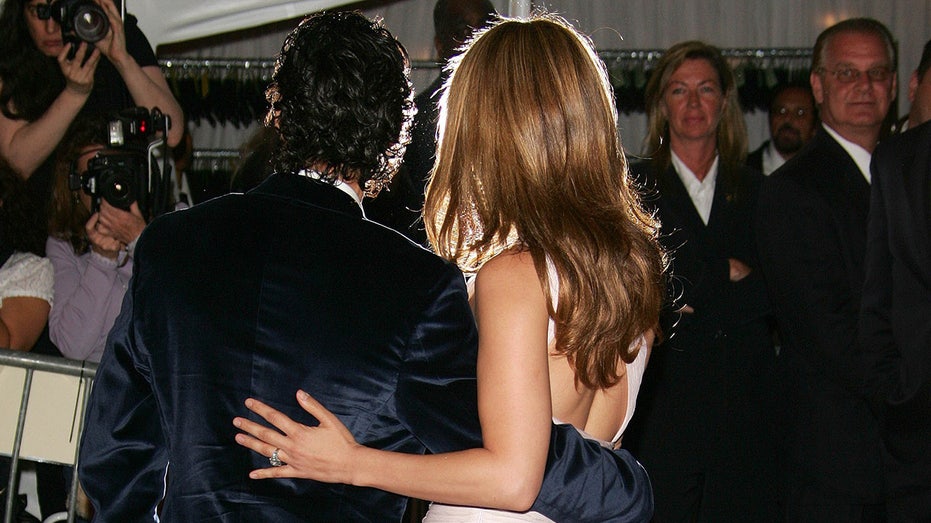 Lopez's husband of 10 years, Latin music icon Marc Anthony, presented her another Harry Winston ring when he proposed. But, instead of a pink diamond, Anthony's ring was an 8.5-carat blue diamond that appears to be a cushion cut. Diamond Hedge estimated the rare ring is worth $4 million.
GET FOX BUSINESS ON THE GO BY CLICKING HERE
5. Alex Rodriguez's giant emerald-cut diamond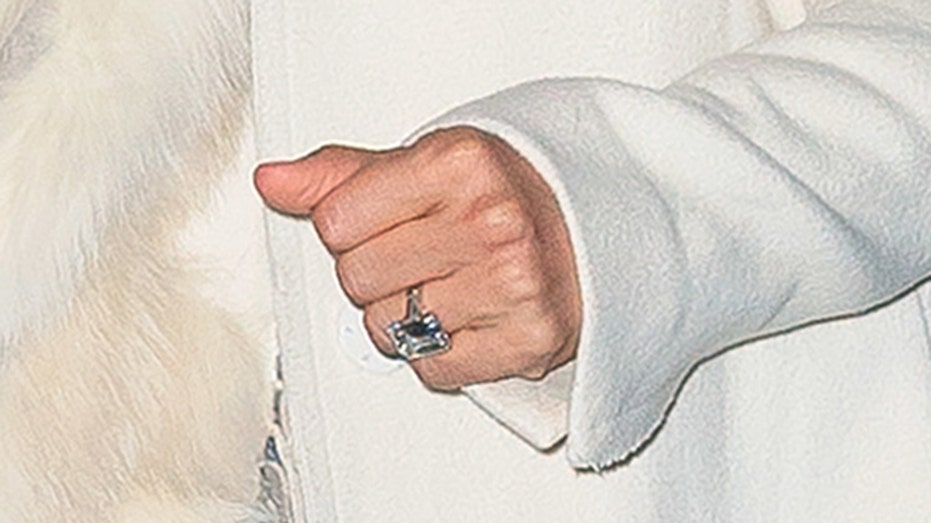 Rodriguez proposed to Lopez in March 2019 and shared a photo of the lovely rock on Instagram. The retired Yankees shortstop and third baseman gave Lopez a pristine color-free diamond that's thought to be 15 carats. It might be the second emerald-cut diamond she's received, but its value is estimated to be between $1 and $5 million, according to Diamond Hedge.
CLICK HERE TO READ MORE ON FOX BUSINESS
After a two-year engagement, the couple told TODAY they are "better as friends."