Coast Guard suspends search for man who fell overboard from Carnival Cruise ship near Florida
Coast Guard identified Carnival Cruise passenger who went overboard as 35-year-old Ronnie Lee Peale Jr.
The U.S. Coast Guard suspended the search Wednesday for a missing man who fell from his Carnival Cruise Line stateroom balcony on Monday 186 miles off the coast of Jacksonville, Florida.
Crews searched more than 5,171 square miles, with the effort lasting for 60 hours, for 35-year-old Ronnie Lee Peale Jr.
Air Station Clearwater HC-130 Hercules aircrews, the Coast Guard Cutter Escanaba crew, the Air Station Elizabeth City HC-130 Hercules aircrew and the Air Station Miami HC-144 Ocean Sentry crew were involved in the search. 
"The Seventh Coast Guard District dispatched multiple search and rescue assets as soon as we were notified of the missing person. Our command center watchstanders provided search patterns to cutter crews and air crews who actively searched from Monday through Wednesday evening," Lt. Cmdr. Christopher Hooper, Coast Guard District Seven search and rescue mission coordinator, said in a statement. 
FBI INVESTIGATING AFTER MAN FALLS FROM CARNIVAL CRUISE SHIP, REMEMBERED AS 'SOCIAL BUTTERFLY'
"The decision to suspend the active search efforts pending further development is never one we take lightly," he said. "We offer our most sincere condolences to Mr. Peale's family and friends."
Anyone with new information is being asked to call the Coast Guard District Seven Command Center at 305-415-6800. 
Carnival Cruise Line personnel contacted the Coast Guard at 6:36 p.m. ET on Monday, reporting that a passenger fell off the ship Carnival Magic and entered the water.
The Coast Guard said it launched air crews and diverted the Coast Guard Cutter Escanaba to conduct search and rescue efforts from the air and on the water.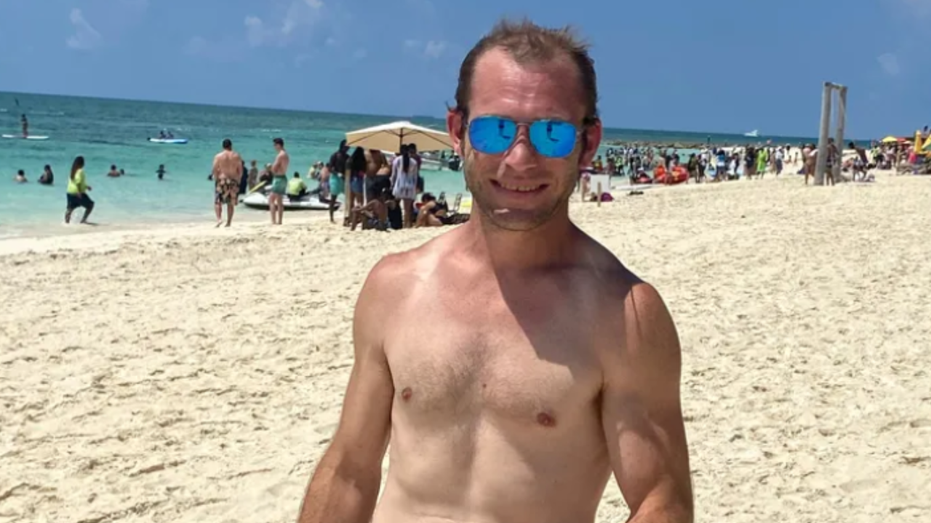 U.S. Navy ships and aircraft in the region also assisted in the efforts.
A spokesperson for the FBI told Fox News Digital earlier in the week that the agency was investigating the incident. 
GET FOX BUSINESS ON THE GO BY CLICKING HERE
A Carnival Cruise Line spokesperson said its security team was assisting with that investigation.
The spokesperson told Fox News Digital that security video shows Peale leaning over the railing and falling into the water at 4:10 a.m. ET on Monday. His companion reported that he was missing late on Monday afternoon. 
"The U.S. Coast Guard has released the ship from any search and rescue efforts and advised the ship's captain to continue on its way to Norfolk where it arrived as planned on Tuesday," the spokesperson said.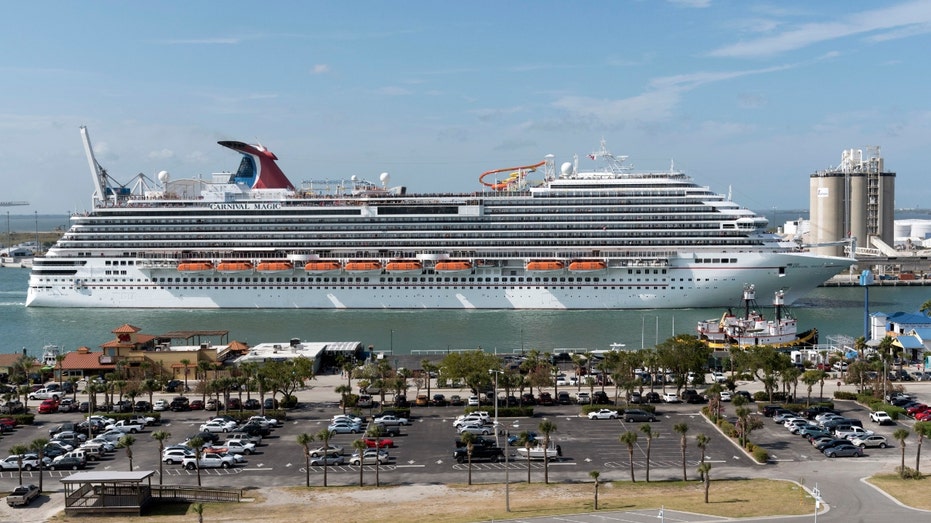 A reactivated GoFundMe created by Jennilyn Blosser, Peale's partner, said it was his "first cruise." 
"This was Ronnie's first cruise and thankfully he had a great time and made plenty of friends. He is our social butterfly that was always on the move and loved to make friends with everyone. The cruise was definitely a place he enjoyed. I never could of imagine something like this could happen," Blosser wrote.
CLICK HERE TO READ MORE ON FOX BUSINESS
Blosser said in a previous interview with WTKR that Peale is her longtime fiancé.
"He was the life of the party. It just hurts too much to even type, let alone talk about it," Blosser said. "He loved the cruise life being able to drink, gamble, and socialize put him in his happy place. This was his first cruise and I'm sure he would have been willing to do one monthly."