Chick-fil-A employees' act of kindness goes viral
Frightened mom's post has been shared more than 13,000 times
An act of kindness -- served up by two Chick-fil-A employees in Alabama -- went viral when a mother credited them with rescuing her and her two sons from a sudden, violent storm.
The customer, Lauren Langley, and her two children were in the parking lot of the restaurant in Guntersville on Saturday when wind and pouring rain began to rock their car. As her small sons started to panic, an employee named Ethan Brogden and his coworker ran outside and helped them reach safety indoors.
"I am just thankful Lauren and her sons are okay," said Brogden, a team member at Chick-fil-A Guntersville. "When I saw the car in the drive-thru and the storm quickly rolling in, I knew we needed to help get them inside. I just did what I hope others would do for me in that situation."
Langley detailed the employees' efforts in a Facebook post, which has been shared more than 13,000 times and garnered over 20,000 likes.
WHY THIS FORMER CHICK-FIL-A VP SAYS BUSINESSES SHOULD CALL CUSTOMERS 'GUESTS'
"My car was literally shaking side to side, I couldn't see out the window, there was LOTS of lightning strikes hitting around us, the trees were bending completely in half around us, the boys were SCREAMING, and I for the first time since I became a mother, felt completely clueless and helpless on what to do," Langley wrote.
The mom of two said she shared her experience because she wanted "to give credit where credit is due."
WE BET ON TALENT AT CHICK-FIL-A: FORMER EXECUTIVE
"I didn't know what was going to happen next," Langley added. "I'm still not sure what exactly we experienced, whether it was just severe straight-line winds or an actual tornado/wall cloud above us that didn't touch down."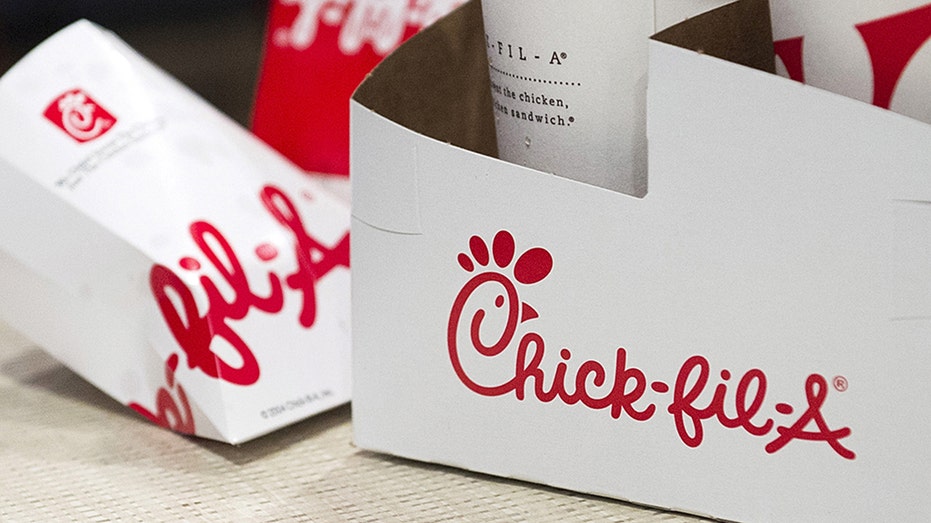 After giving towels to the family, drenched just from walking to the restaurant in the downpour, the workers offered them lunch and ice cream for free.
"What amazing customer service and genuine care from all of the employees there," said Langley, who was amazed by the reaction to her post.
GET FOX BUSINESS ON THE GO BY CLICKING HERE
"I was simply expecting it to act as a 'thank you' to our local Chick-fil-A employees that were so generous to the boys and me on Saturday, but little did I know, more than 20,000 likes and over 13,000 shares later, this post made the news!" Langley added in an update on Tuesday. "Thank you again, to Ethan and all the employees, for helping me and my babes!"