Amtrak requires passengers to wear face coverings
Coverings can be removed when customers are eating in designated areas, seated alone or with a travel companion
Get all the latest news on coronavirus and more delivered daily to your inbox. Sign up here.
Beginning Monday, the national railroad service Amtrak is mandating that every passenger has a face covering that extends over their nose and mouth in order to prevent the spread of the novel coronavirus.
The policy comes as Amtrak is slowing taking steps to return to normal operations after a decrease in travel demand due to lockdown orders forced the company to temporarily suspend or reduce some of its services. Overall, ridership declined by more than 90 percent during the pandemic.
AMTRAK TO RESUME ACELA SERVICE AFTER CORONAVIRUS SUSPENDED OPERATIONS
"The safety of Amtrak's customers and employees is our top priority and requiring a facial covering is one more way we can protect everyone," Amtrak CEO Bill Flynn said in a statement. "Amtrak continues to operate as an essential service for those who must travel during this public health crisis. Our services will be even more critical as our nation recovers."
Passengers waiting in stations and traveling on trains or thruway buses will be required to wear masks or face coverings. However, the coverings can be removed when passengers are eating in designated areas, if they are seated alone or with a travel companion. Small children will be exempt from the policy.
As per recommendations by the Centers for Disease Control and Prevention, facial coverings or masks should be worn in public settings, especially in circumstances where social distancing is not possible, in order to slow the spread of the virus.
GET FOX BUSINESS ON THE GO BY CLICKING HERE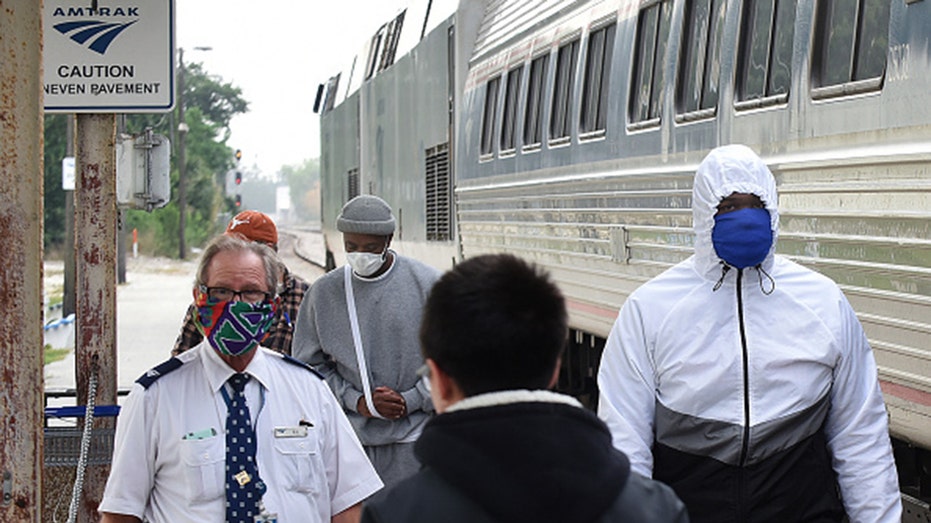 Aside from the newly implemented measure, Amtrak is increasing the frequency of cleanings of its stations and vehicles, limiting bookings, accepting cashless payments only and emphasizing social distancing guidelines.
The national train service announced last week it will resume Acela service in June between Washington, D.C. and New York City. Amtrak is also increasing the frequency of daily round trips on its Northeast Regional service, which was running on a reduced schedule.
CLICK HERE TO READ MORE ON FOX BUSINESS
The Associated Press contributed to this report.