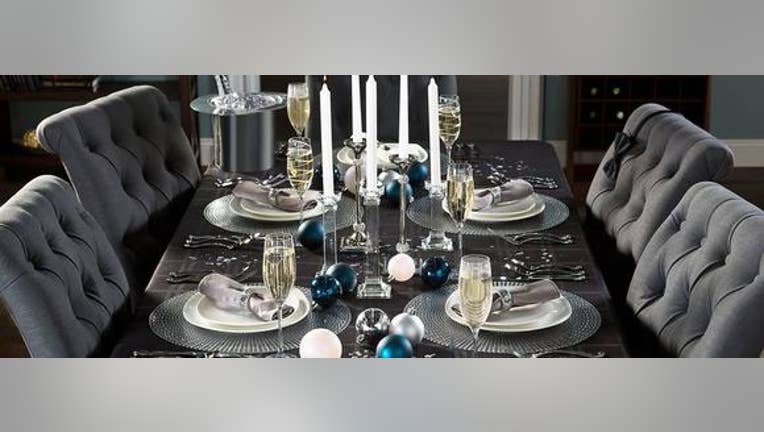 Stocks didn't rally to end 2015 -- but they didn't sink either. TheS&P 500 and theDow Jones Industrial Averageeach fell slightly over the last trading week, leaving both indexes at about where they began the year.
The first trading week of 2016 also brings the year's first crop of quarterly reports.Monsanto , Bed Bath & Beyond , and PriceSmart all post earnings results over the next five trading days.
Wednesday, Jan. 7 Monsanto hunkers downAgricultural giant Monsanto gets the ball rolling before the market opens on Wednesday. Wall Street is bracing for more of the kind of bad news that kept the stock lower throughout 2015. Projections call for sales to fall 16% as Monsanto swings to a loss of $0.22 per share from a $0.47 per share gain in the prior year period.
Image source: Monsanto.
Management's forecast for the 2016 fiscal year, issued in early October, warned about "continued global and industry headwinds." Between foreign currency swings, falling prices, higher corn costs, and rising expenses for product launches, earnings should come in at just $5.01 per share at the high end of guidance, compared to $5.22 per share in 2015.
Investors will be looking for any updates on that soft operating outlook, while also focusing on financial metrics. Monsanto's healthy free cash flow helped fund almost $2 billion of spending on dividends and stock buybacks in 2015 even as the company endures a cyclical downturn in the agriculture industry.
Thursday, Jan 7 Bed Bath & Beyond adjusts to lower trafficSpecialty retailer Bed Bath & Beyond posts its fiscal third-quarter earnings on Thursday afternoon -- and it's already warned investors to brace for bad news. On Dec. 23, the company issued preliminary results that showed a decrease in comparable-store sales for the three-month period that included the Black Friday shopping week.
Management cited lower-than-expected customer traffic as the main culprit. "We experienced softer in-store transaction counts," CEO Steven Temares said in a press release.
Image source: Bed Bath and Beyond.
That decline was partially offset by sharp growth in the retailer's online business: E-commerce spiked higher by an estimated 25% in fiscal Q3. However, these shifts in shopping patterns are an overall negative for the company: Bed Bath & Beyond lowered its comps target, which includes e-commerce revenue, and ratcheted down its earnings forecast for the fiscal fourth quarter. As the retailer works to adjust to a new selling reality, executives said they are "focused on positioning our Company for long-term success."
Thursday, Jan 7 PriceSmart aims for membership growthIn contrast, customer traffic growth has been easy to come by for international warehouse club PriceSmart, which also posts quarterly results on Thursday afternoon. The retailer booked 11% transaction gains last quarter as its expansion into the Colombian market continues to pay quick membership dividends, yet currency devaluation has kept profit growth to a minimum. For example, the annual cost of membership in Colombia has fallen to $20, when translated into U.S. currency, compared to $35 in most of PriceSmart's other markets.
While exchange rate issues should be temporary, other metrics point to the potential for long-term growth for thebusiness. PriceSmart has logged a steady uptick in its global renewal rate; to 86% in October from 85% in May and 84% in the prior fiscal year.
The article What to Watch in the Stock Market This Week originally appeared on Fool.com.
Demitrios Kalogeropoulos has no position in any stocks mentioned. The Motley Fool recommends Bed Bath & Beyond and PriceSmart. Try any of our Foolish newsletter services free for 30 days. We Fools may not all hold the same opinions, but we all believe that considering a diverse range of insights makes us better investors. The Motley Fool has a disclosure policy.
Copyright 1995 - 2016 The Motley Fool, LLC. All rights reserved. The Motley Fool has a disclosure policy.