SocGen expects around $1.4B in US sanctions penalties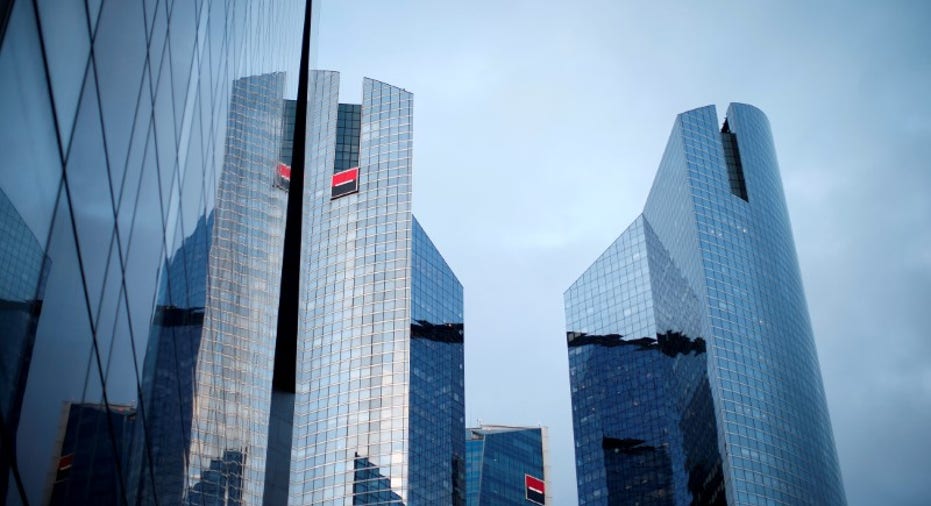 PARIS (Reuters) - France's Societe Generale <SOGN.PA> expects penalties relating to its dispute with U.S. authorities over international sanctions violations to be close to 1.2 billion euros ($1.4 billion) which would almost entirely be covered by provisions.
"Societe Generale expects that the amount of the penalties in the U.S. Sanctions Matter will be almost entirely covered by the provision for disputes allocated to this matter," the bank said in an update released on Monday.
The bank's provisions set aside to cover penalties related to legal disputes totals 1.43 billion euros.
Societe Generale, which has been dogged for more than a year by a series of costly legal disputes, said it expects the issue to be settled within the coming weeks.
The last case that remains to be settled relates to dollar transfers made on behalf of entities based in countries subject to U.S. economic sanctions.
Over 2017 and 2018, the bank has regularly raised the provisions set aside to cover potential losses related to the settlements. However, this is the first time the bank has given an estimate of the amount a settlement may reach.
In June, it agreed to pay $1.3 billion to authorities in the U.S. and France to end the disputes over transactions made with Libya and over the suspected rigging of Libor, a key interest rate used in contracts worth trillions of dollars globally.
As part of the process to settle the Libor case, the bank's deputy CEO in charge of investment banking activities Didier Valet left in March.
Societe Generale had already paid 963 million euros in mid 2017 to settle another dispute with the Libyan Investment Authority, a sovereign wealth fund.
(Reporting by Inti Landauro; Editing by David Goodman and Alexander Smith)