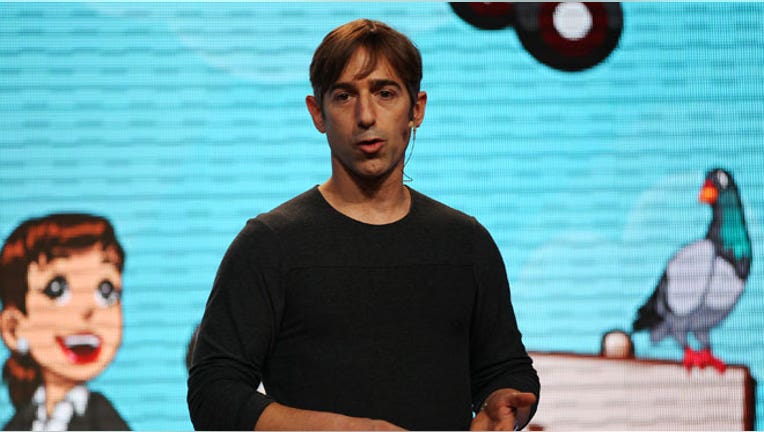 Zynga Inc (NASDAQ:ZNGA) co-founder Mark Pincus is relinquishing the last of his operational duties at the social gaming company starting on Wednesday, taking on an advisory role as Chief Executive Officer Don Mattrick pushes through a restructuring plan.
Shares in Zynga were up 4.5 percent in after-hours trading Wednesday after closing at $4.42 on the Nasdaq.
Pincus, who remains chairman of the board, has decided to move on from day-to-day operations as chief product officer, Zynga said in a statement. He has been stepping back from the company that once dominated gaming on Facebook with "Farmville" but is now losing users to mobile game developers.
On Wednesday, the company reported a 36 percent drop in March-quarter revenue to $168 million, though that beat analysts' forecasts for $146.5 million.
The number of monthly players continued to fall, slipping to 123 million or less than half of 253 million at the end of the first quarter of 2013.
In July, Zynga hired Mattick, the former head of Microsoft Corp's Xbox business, to replace Pincus as CEO. Mattrick has been managing a series of layoffs, cutting costs, reviewing the company's product pipeline and reshuffling the company's top-level management.
Zynga also announced on Wednesday that it hired Alex Garden, a former executive of Microsoft's Xbox business, as president of Zynga Studios, a newly-created position that will entail overseeing the company's game studio operations.
Moreover, Henry Labounta, who has worked at Electronic Arts and Microsoft Studios, has been brought on board as Zynga's chief visual officer and Jennifer Knuckles, formerly of e-commerce portal Plum District and Clorox, will take on the role of chief marketing officer, the company said.
(Reporting by Malathi Nayak; Editing by Steve Orlofsky and Tom Brown)