Zynga Upgrades Website, Cuts More Ties With Facebook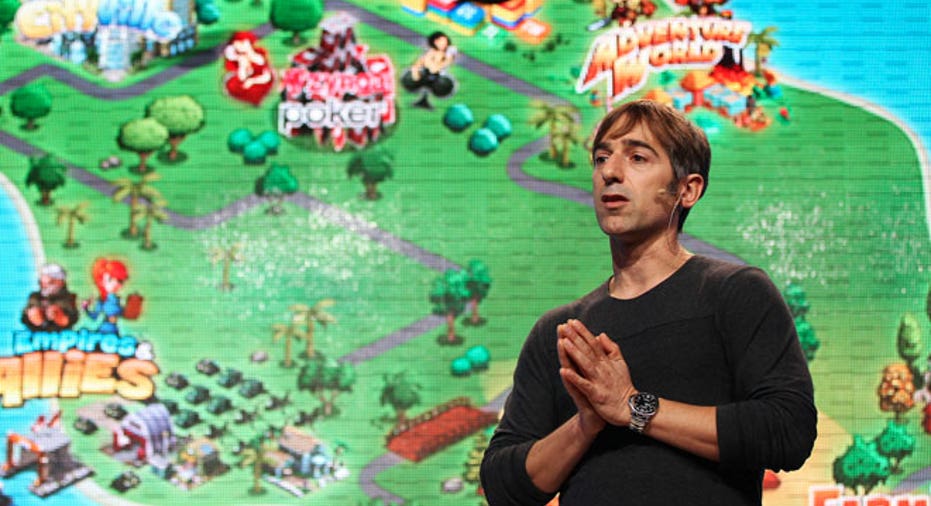 Despite being slapped with an "underperform" rating, Zynga's shares edged higher on Friday as the company unveiled a more personalized and streamlined website that further engages players and minimizes its dependence on Facebook (NASDAQ:FB).
The maker of "Farmville" and "Words with Friends" said the new Zynga.com that will launch next week will allow users to sign up to play games without having to go through Facebook, though they will still have that option.
The San Francisco-based games maker began loosening its ties with Facebook last year as concerns mounted over its ability to be sustainable without it. It amended an agreement with Facebook a year ago to give Zynga the ability to conduct Zynga.com signups and strike deals with third-party platforms, and it has conducted market research through its beta website.
"What we've seen is that players like you engage with more people and come back to play again and again," Zynga said in a securities filing late Thursday night. It also recorded a dedicated fan base around its biggest games on Zynga.com.
Under the beta version, Zynga said users called for a platform that would be "even more dedicated to games" and allow players to easily find and connect with other players.
Shares of Zynga climbed more than 2% in recent trade to $3.43 despite CLSA starting coverage on the social games maker with an "underperform" rating.
Earlier this week, Bank of America Merrill Lynch (NYSE:BAC) downgraded Zynga to "neutral," citing "less valuation upside" from the company following a 47% year-to-date gain.