Zynga to Slash 520 Jobs Amid Cost Cutting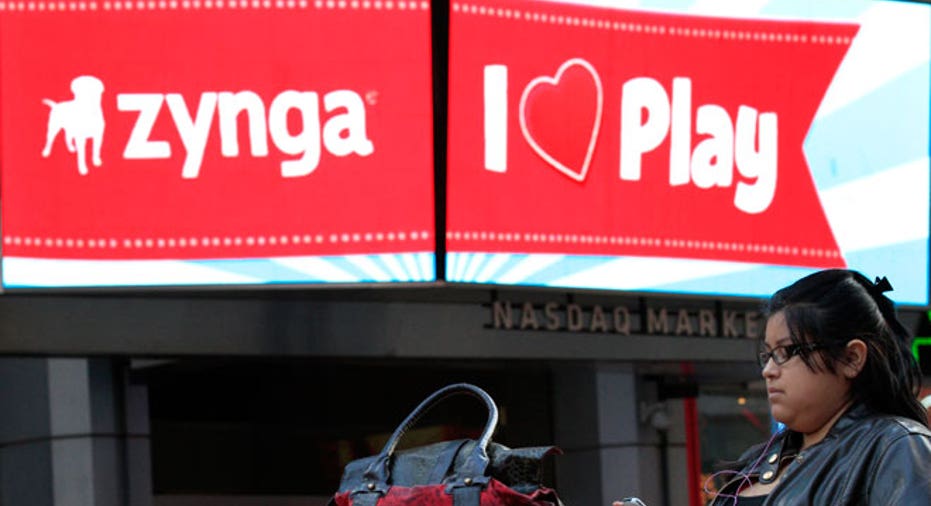 Zynga (NASDAQ:ZNGA) said Monday afternoon it plans to cut about 18% of its workforce as it moves to cut costs amid a shift toward mobile games.
Shares were briefly halted on the Nasdaq Stock Market in afternoon trading ahead of Zynga's announcement. The stock closed Monday down 12% at $2.99.
The maker of online games will lay off 520 workers by August and close several office locations, taking pre-tax charges of $24 million to $26 million this quarter and about $5 million in the third quarter. Zynga expects to cut expenses by as much as $80 annually.
While the company reaffirmed its prior outlook for revenue and per-share earnings this quarter, Zynga now expects to post a loss of $28.5 million to $39 million versus its prior estimate of $26.5 million to $36.5 million.
"None of us ever expected to face a day like today, especially when so much of our culture has been about growth," founder and CEO Mark Pincus said in a note to employees that was posted on the company's blog.
"But I think we all know this is necessary to move forward. The scale that served us so well in building and delivering the leading social gaming service on the Web is now making it hard to successfully lead across mobile and multiplatform, which is where social games are going to be played."
The San Francisco-based company has struggled to capitalize on the rise of mobile gaming, losing much of the momentum it gained from its popular social games. It also relied upon Facebook (NASDAQ:FB) for attracting users but has seen less exposure on the site.
Zynga posted a surprise profit in the first quarter in the wake of other cost-cutting moves. In October, the company announced it would cut 145 positions, or about 5% of its workforce, closing studios in Boston, Japan and the U.K. Then in February, Zynga shut its doors in Baltimore and reduced the number of New York offices to slash its workforce by another 1%.
All Things Digital first reported news of the layoffs, citing a source as saying Zynga is now closing offices in New York and Los Angeles.
With the cuts announced Monday, Zynga has reduced its workforce by about 24% over the last eight months. As of March 31, 2012, Zynga had about 2,916 employees.
Pincus added in his note Monday that Zynga is "offering generous severance packages that reflect our appreciation for all of their work and we hope this will provide a foundation as they pursue their next professional steps."