Zynga Takes First Steps Into Real Money U.S. Gambling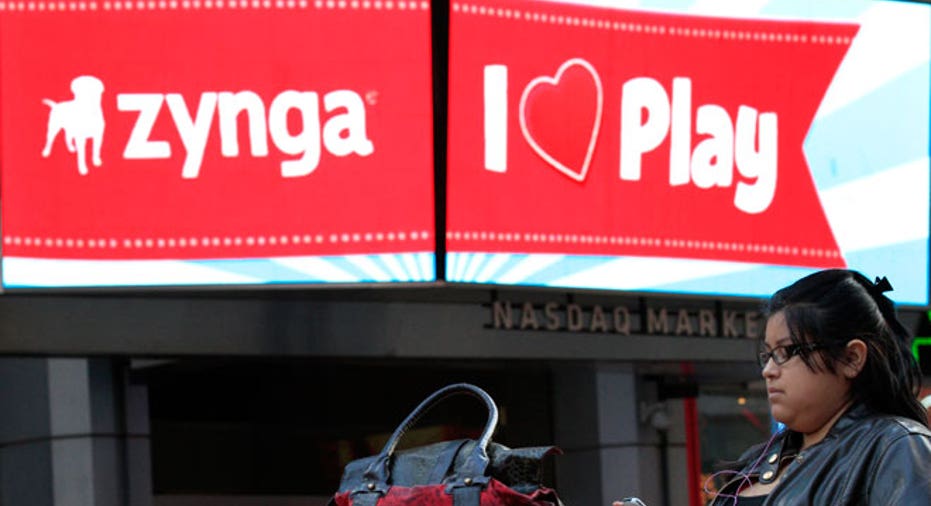 Zynga (NASDAQ:ZNGA), which allows people to play casino games like Poker online with digital money, has taken its first steps to start offering real money games in the U.S. as it looks to take advantage of sweeping changes to American gambling rules.
The San Francisco-based maker of online social games like "Words with Friends" and "Farmville" filed an application this week with the Nevada Gaming Control Board for a gaming license in the state.
Zynga's shares, which have fallen some 75% over the last year, were up about 7% to $2.54 on the news.
In a statement, Zynga said the filing "continues our strategic effort to enter regulated real-money gaming markets in a prudent way. As we've said previously, the broader U.S. market is an opportunity that's further out on the horizon based on legislative developments, but we are preparing for a regulated market."
Nevada is among the states, including Delaware, that have already signed off on bills to legalize online gambling. Other states, like New Jersey, are expected to follow in coming months.
The application process could take anywhere from a year to 18 months for Zynga, which got its start with Texas HoldEm in 2007 and also offers Poker and Slots games.
Zynga has been taking steps this year in an effort to enter the more lucrative gambling market, with CEO Mark Pincus telling investors that the company is on track to begin offering real money games in 2013 and hiring former gambling executive Maytal Olsha in September to serve as its chief operating officer of new markets.
In October, Zynga struck a partnership with U.K. online gambling operator Bwin.Party to provide real money online poker and other casino games like blackjack and slots in the U.K starting in the first half of 2013.
Zynga has been struggling to drive revenue as user traffic leveled off, forcing the company to fire some 5% of its workforce in an effort to cut costs and leading to an exodus of Zynga executives. As part of an overhaul, Zynga has been taking steps to diversify from Facebook (NASDAQ:FB), creating its own gaming platform this year and amending its agreement with the social network so it can now work with other third-party platforms.