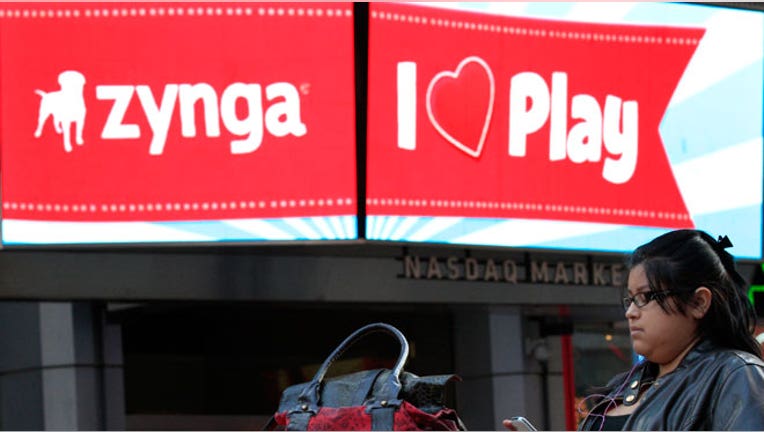 As the flight of executives from Zynga continues, the ailing Farmville maker is shrugging it off.
Following the departure of Chief Creative Officer Mike Verdu earlier this week, Zynga's Vice President of Studios, Bill Mooney, and VP of Marketing, Brian Birtwistle, have also exited, according to multiple media reports.
Zynga, in a statement, shrugged off the losses.
"Zynga's voluntary attrition rate was around 1% for the first four years, and our current attrition levels are not only below what we expected and modeled in our post-IPO planning, they continue to stay well below the industry average," company spokesman Dani Dudeck said in the statement.
She added that it's "not at all surprising that some would move on and/or retire post-IPO."
Shares of Zynga were down about 2.5% to $2.82 Friday afternoon, pushing them 70% below their IPO price. The company has grappled with weakening sales and usage, particularly hit by an algorithm change on Facebook (NASDAQ:FB), Zynga's biggest platform, that pushed its games lower on the social network and made them more difficult to find.
Zynga CEO Mark Pincus was said to have granted stock options to staff in an effort to curb turnover, however the exodus since Zynga's December IPO continues.
In a statement on the game maker's official blog earlier this week, Verdu said he was leaving to start a new company, noting that being at Zynga during the early days reminded him how much he loves being an entrepreneur.
Zynga's former Chief Operating Officer, John Schappert, suddenly stepped down earlier in August, weeks after the maker of Zynga Poker and Words with Friends reorganized its games management, pulling the lofty duty from Schappert, a former Electronic Arts (NASDAQ:EA) executive.
Prior to that, at least four had left in August, including Erik Bethke, a general manager who oversaw "Mafia Wars 2," Alan Patmore, a general manager of "CityVille" who left to work at flash gaming company Kixeye, Ya- Bing Chu, a vice president in Zynga's mobile division, and general manager Jeremy Strauser.
Zynga swung to a second-quarter loss in July and forecast earnings for the full-year sharply below Wall Street's consensus.